We don't always have to break the money simply because we're planning a trip.
Are you planning a trip to Durban and looking for something different to do while you're there? I've got you taken care of! I conducted a lot of research into Durban housing while I was visiting this wonderful city and its surroundings, and here's what I discovered.
I noticed that most of travelers prefer guesthouses over hotels, and my question was, why is that ?
Although hotels provide amenities to make you feel at ease, the fact is that most hotel rooms are the same regardless of location. Guest houses are essentially homes that provide all of the services and amenities of a five-star hotel. Guest houses offer more freedoms and very comfortable prices,
Durban is a lovely little town that is a popular tourist destination due to its South African heritage, beaches, gardens, and other things to see and do.
Let's have a look at the greatest guest house I've chosen for you.
Bed & Breakfast – Guest House accommodation in Durban
Mandalay B & B and Conference Centre
Bed and Breakfast Accommodation & Conference Centre in Durban North
This beautiful place is nestled in a sub-tropical, isolated garden and features a well equipped air-conditioned conference center.
Numerous restaurants, Suncoast Casino & Entertainment World, uShaka Marine World, Durban beaches, Durban Country Club, and Windsor Park golf courses are all within a five-minute drive from from this place.
Mandalay Bed & Breakfast has 9 en-suite guest rooms to choose from. I believe you will enjoy yourself here.
Each room has its own own décor style, and each has been meticulously designed to assure our guests' comfort, convenience, and relaxation. Private entrances, air conditioning, an electronic safe, DSTV, and a radio/alarm clock are provided in each room.
Rooms also have a work area with a phone and WIFI connection, ideal for people working after hours, as well as a full bar-fridge and tea and coffee making facilities.
Laundry services are offered for an extra fee upon request. for more information about this place Mandalay B & B and Conference Centre
Vista Boutique Guest House
Ocean Vista is a brand new boutique guesthouse on Ridge Road, near to both the centre of Umhlanga and the town of La Lucia. With panoramic views of the Indian Ocean,
The staff is extremely friendly and helpful. Their three-course breakfast is wonderful. The vistas are breathtaking, as are the cozy accommodations. You can also go for morning stroll on the beach!
La Lucia Ridge and Umhlanga Ridge business parks are both within a short drive of the Umhlanga Beach. Close to the airport, CBD, ICC, sport stadiums, promenade, luxury shopping malls, and a variety of superb eateries. Ocean Vista is a totally unique facility, blending fresh contemporary design with warm and welcoming hospitality, and boasting magnificent views of the Indian Ocean. For more information about this place check Vista Boutique Guest House
Avondale Boutique Hotel
The Avondale Boutique Hotel is located in the heart of Durban's famed Morningside neighborhood. The opulent hotel provides a peaceful haven in the midst of a bustling area. There is no better place to take in the city's natural beauty as well as the spirit of Durban culture.
lies in the heart of Greyville, Durban. This charming 4-star hotel is excellent for sophisticated business travelers as well as local and international leisure travelers. The 17 large guestrooms in this artistically constructed duplex hotel include 5 King Suites, 10 Standard Suites, and 2 Family Rooms. more about this beautiful place just check here Avondale Boutique Hotel
The Quarters Hotel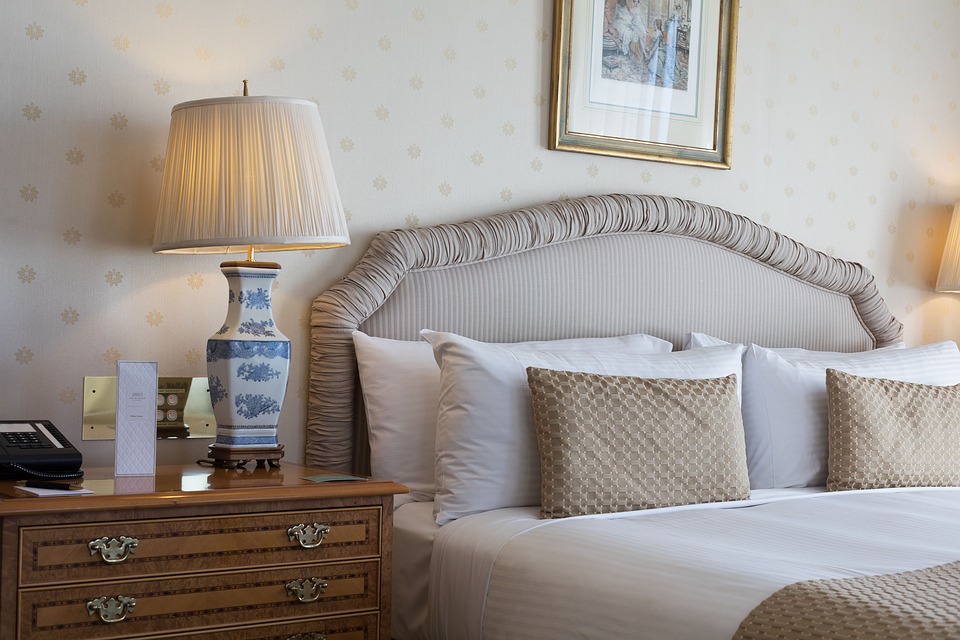 With just 24 rooms, the Quarters Hotel Florida Road in Durban maintains a personal contact with its customers. Everything from the design to the welcome attitude of their committed employees reflects a delicate blend of modern refinement and old-fashioned friendliness.
These lovely structures have been renovated into the "Quarters Hotel Florida Road." Since its inception in 1999, Quarters has been the hotel of choice for many visitors from all over the world, who return time and time again to enjoy the excellent services.
When you planing to visit Durban, just try this place and thank me later, for more information about this place just check here The Quarters Hotel