The beach is one of the most beautiful and popular places on Earth, and it's no wonder that so many people choose to vacation at them each year!
If you're one of these people, or if you simply want to experience a beautiful beach in your lifetime, there are plenty of destinations around the world that will make you fall in love with the sand and water just like we have.
Check out our 14 breathtaking beach destinations below for some inspiration to plan your next great adventure.
1 Bora Bora
Waking up every morning on Bora Bora's white-sand beaches and surrounded by crystal-clear water is just about as close to paradise as you can get.
The island is also home to tropical rainforests, waterfalls, volcanoes, and turquoise lakes. A two-hour flight from Sydney or Auckland brings travelers into a world of calm that's hard not to fall in love with.
Bora Bora is one of the most popular honeymoon destinations; it's an affordable option with luxury hotels lining its sandy shores that put others around the world to shame.
For beach lovers looking for a bit more adventure, jump into a snorkeling or scuba diving trip for incredible views of marine life in tropical waters.
Best Time to Visit Bora Bora
The rainy season lasts from November to April. Bora Bora is best visited between May and October, during the dry season (also known as the peak season), when you can enjoy the sun and water sports, swim with amazing marine life, and feed sharks and rays in the lagoon.
2 Turks & Caicos
If you're looking for a Caribbean beach destination with plenty of options for water activities, then look no further than Turks & Caicos.
A tropical island just southeast of the Bahamas and north of Haiti, its beaches are home to soft, white sand and clear turquoise waters teeming with marine life—there's even a shipwreck at one of its most popular beaches.
Visitors can snorkel at Grace Bay, bike through Cockburn Town, or visit Fort George. No matter what you choose to do on your trip, be sure not to miss out on catching one of these spectacular views
3 Koh Tao
This island is a tiny paradise off of Thailand's coast. At first glance, it looks like something you'd see in an advertisement for a tropical beach resort, but there's much more to Koh Tao than meets the eye.
Hike through jungles teeming with wildlife and take cliffside dips into turquoise waters that are home to stunning coral reefs. The pristine white sand beaches are perfect for sunbathing and snorkeling, making it easy for you and your loved one to soak up as much warm sunshine as possible.
4 Mykonos
When you think of Greece, you probably picture beautiful beaches, blue-domed churches, and bustling nightlife. But on many of its islands,
it's hard to find places where people can safely swim in the ocean. Thankfully, Mykonos is one such place. And while it's known for its luxury hotels and high prices, it also features some of Europe's most stunning beaches.
5 San Diego, California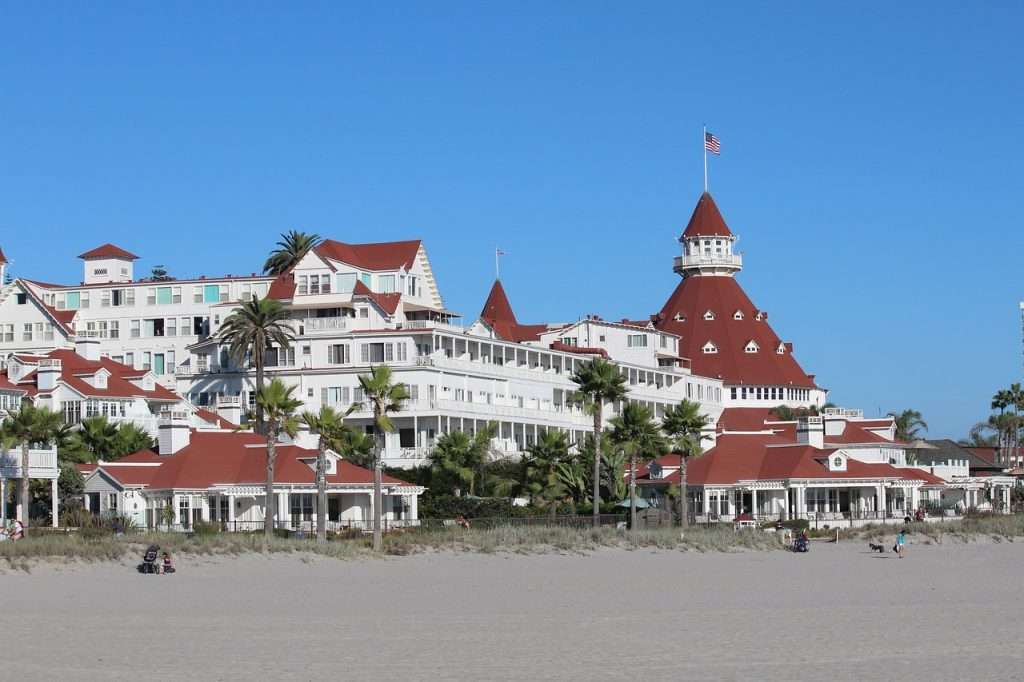 San Diego beaches attract everyone from sunbathers, body boarders, and sandcastle builders. With its year-round sunshine and mild weather,
San Diego is a perfect vacation spot for families with children. Windansea Beach is considered one of California's best surfing spots, while Black's Beach attracts more adventurous beachgoers who enjoy nude sunbathing. Downtown beach bums will love The Embarcadero Boardwalk, which runs along Mission Bay and offers relaxing strolls through upscale neighborhoods.
6 Cayo Santa Maria, Cuba
This Caribbean island has been voted one of the best beaches in Cuba and it comes as no surprise. It has black, white, and gray sand so beautiful you'll want to walk barefoot all day.
The water is turquoise blue and with plenty of bars on Cayo Santa Maria, there's something for everyone. There are two main beaches; Playa Ancon and Playita. If you want fun, crazy nights full of drinking then check out Ancon beach but if you're looking for a more laid-back vibe, head to Playita.
7 Zanzibar, Tanzania
Tucked away on East Africa's coast, Zanzibar boasts pristine white sands, clear warm waters, and a thriving community of coral reefs.
From here you can enjoy diving and snorkeling among parrotfish and sea turtles, or visit Jozani Forest Reserve for an up-close look at chimpanzees, baboons, and brightly colored birds. Although most beaches in Tanzania are not officially sanctioned for swimming due to strong currents,
one site called Nungwi Beach is safe for bathing. Situated on an island just off of Zanzibar's main coastline, Nungwi is one of Africa's most stunning beaches thanks to its powdery white sand that stretches along 7 kilometers (4 miles) of the aquamarine ocean.
8 Los Gigantes, Tenerife
Los Gigantes beach in Tenerife is one of a kind. With its unique cliffside location, you're able to hike up and down to your perfect spot. Before hitting the beach, explore La Laguna for a glimpse into one of Spain's most fascinating cities. Surf, climb, hike—do whatever your heart desires at Los Gigantes. Of course, you can also spend all day relaxing on these vibrant white sands!
9 Ibiza, Spain
Once an open-air hippie haven and now a full-blown party destination, Ibiza is home to some of Europe's best beaches. Nicknamed the White Island, Ibiza boasts miles of pristine white sand on its eastern coast.
Clear waters provide excellent visibility and make it easy for swimmers and snorkelers to explore underwater caves and grottos. While partying on Ibiza's beaches is a great way to pass time during high season, most people come here for one reason: sunset. Few places rival Ibiza for postcard-worthy sunsets, making it one of our top beach destinations in the world.
10 Anguilla
Also known as The Valley Island, Anguilla is one of five islands that make up Saint Martin. While it's only about 12 miles long and 3 miles wide, it is not short on options for beach lovers. There are over 30 beaches scattered across its landscape from Sandy Ground to Meads Bay.
Make sure you rent a car so you can explore them all! Many travelers suggest renting villas for added privacy, relaxation, and comfort.
11 Santa Monica Beach

Located on LA's Gold Coast, Santa Monica is an iconic California beach town. With miles of sun-drenched sandy beaches, it attracts over 12 million visitors each year.
Go for a run or a bike ride along Pacific Avenue Promenade and enjoy great shopping at Third Street Promenade and Montana Avenue. The Santa Monica Pier offers scenic views of the Pacific Ocean with amusement park rides and eateries,
while Malibu Lagoon State Beach is ideal for camping, surfing, hiking, and birdwatching. The city hosts some world-famous events including Los Angeles County Fair, Abbot Kinney Festival, and Sun Fun Festival.
12 Copacabana

If you're looking for a beach vacation, look no further than Copacabana. This beach is known as one of Brazil's most beautiful and not-for-nothing – it has an atmosphere and landscape unlike anything else in South America.
At one end there's Rio de Janeiro and at the other is an archipelago of hundreds of small islands that seem like they were pulled from a movie set.
It's a fascinating place to visit if only because so many different types of people from all walks of life converge on it every day, but you won't want to miss its natural beauty, either.
Durban

The city of Durban is located in South Africa's largest natural harbor, making it an ideal location for water sports.
The city is a melting pot where cultures from all over Africa and India converge into a beautiful collage of colors and sounds. The beach that extends along Durban's coastline seems never-ending; you will have a different view of it at every turn.
The golden sand calls out to swimmers, beach bums, sunbathers, fishermen, snorkelers, and more. Don't forget your camera! No matter how many times you visit Durban's beach, there will always be something new that captures your imagination as well as your heart.
cape town

I can't think of a better example of how natural beauty and luxury can coexist quite like Cape Town. The South African city is a prime destination for anyone looking to enjoy some good food, beautiful views, and fun activities all while basking in that warm, Southern sun.
There are several beach destinations throughout Cape Town, and I'm here to share with you my top five picks for where you should head for an unforgettable getaway.
So read on if you're dreaming about escaping your snowy surroundings or just want an excuse to travel halfway around the world! Well wherever you're from, let's take a look at why these spots should be on your list!