Are you planning a trip to south Africa and wondering where are the best tourist attractions Cape in Town ? well you are at the perfect place to get all the information needed, cape town is one of the most beautiful cities in the world. From its iconic Table Mountain to its stunning beaches,
You may see some links in this blog post, and if you decide to purchase something, I will receive a little fee at no additional cost to you.
There are countless things to do and see in cape town, this stunning mother city as it called. If you're looking to explore all that this beautiful has to offer, here are the best places to visit in cape town where you will find the most interesting tourist attractions in cape town that you absolutely can't miss! From adventure activities to historical sites, there's something for everyone in Cape Town. Read on to discover the top 08 tourist attractions in cape town South Africa that you must experience during your stay.
LET'S SEE WHEN IS THE BEST TIME TO VISIT CAPE TOWN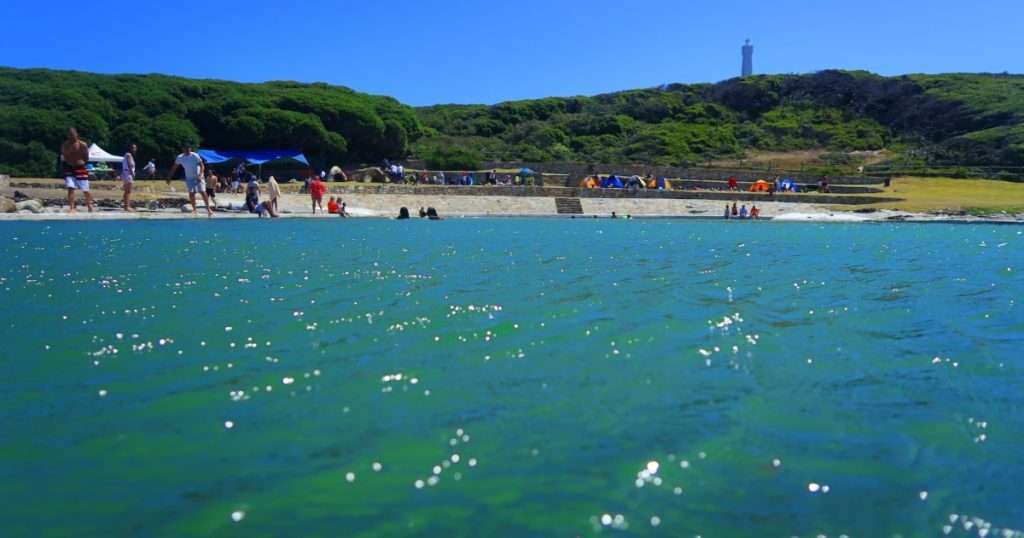 The best time to visit Cape Town, South Africa is from October to April. This period marks the end of the winter season and provides the perfect weather for sightseeing, outdoor activities, and general exploration. During these months, temperatures are mild and the mother city cape town tourist attractions are at their best.
While winter months from June to September, this season brings temperatures down to about 8-10°C in the mornings and the high teens later in the day. and offer incredible whale watching opportunities, they can be cold and wet.
Since Cape Town has a temperate climate, it's generally safe to visit any time of year. However, if you're looking for the most ideal time to explore this beautiful city, fall and spring are the most comfortable seasons. You won't have to worry about extreme temperatures or uncomfortable humidity levels.
In addition to being comfortable for sightseeing, these months offer the chance to experience unique events and festivals. April brings the colorful Cape Town Minstrel Carnival and late summer (October and November) marks the start of the Cape Town Jazz Festival.
No matter when you visit Cape Town, you'll be sure to find something amazing to do and see in cape town! So whether you choose to explore during the summer months or venture out during the winter season, Cape Town offers an unforgettable experience for all travelers.
08 TOURIST ATTRACTIONS IN CAPE TOWN THAT YOU NEED TO VISIT WHEN YOU VISIT CAPE TOWN
1) THE CAPE OF GOOD HOPE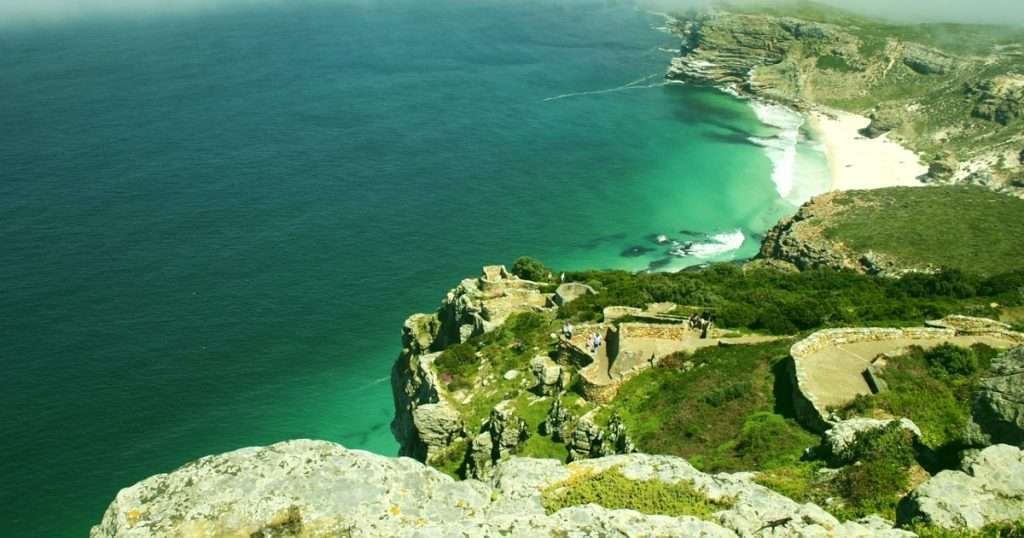 The Cape of Good Hope is one of the most famous and scenic tourist attractions in cape town and all of South Africa. Located on the south-western tip of the country, it's the meeting point of two powerful oceans – the Atlantic and Indian. It's also where you'll find some of the most dramatic scenery in the country, with breathtaking cliffs, rocky beaches and plenty of wildlife to enjoy.
The Cape of Good Hope was named by Portuguese explorer Bartholomew Diaz in 1480, who was one of the first Europeans to make landfall in South Africa. The area has long been used as a landmark for sailors and is also well-known for its role in the lucrative spice trade that took place during colonial times.
Today, visitors can explore the park to see some of its beautiful landscapes, such as the Chapman's Peak Drive, a winding mountain pass with stunning views of the area, or Cape Point, the southernmost point of the continent. There's also plenty of wildlife here, including baboons, ostriches, penguins, and even whales and dolphins.
The area is also home to some fascinating human history, from an old lighthouse dating back to 1859, to ancient cave paintings. With its spectacular views and vast array of activities and sights to explore, the Cape of Good Hope is one of Cape Town's must-visit destinations.
2) BO-KAAP – ONE OF THE BEST TOURIST ATTRACTIONS IN CAPE TOWN
One of the most visited tourist attractions in cape town, Located at the foot of Signal Hill, Bo-Kaap is a colorful neighborhood of Cape Town known for its cobblestoned streets lined with 19th-century homes. The area was traditionally occupied by Cape Malay Muslims, and many of the older buildings in Bo-Kaap feature distinctive ornamental tilework or beveled windows.
Take a stroll through the vibrant streets and enjoy the unique architectural blend of both Dutch and Islamic influences. The most popular activity in Bo-Kaap is to sample the local cuisine from one of the restaurants and cafes located in the area. Popular dishes include samosas, fragrant curries, roti, and sosaties. You'll also find interesting souvenirs such as beautifully decorated leather goods, jewelry, and handicrafts.
There are a few religious sites in Bo-Kaap that you can visit including the Auwal Mosque, which is believed to be the first mosque in South Africa. This historical building has an interesting design featuring four minarets that make it stand out from other mosques. Be sure to pay a visit to the Bo-Kaap Museum as well, which offers visitors a glimpse into the area's history and culture.
The streets of Bo-Kaap are filled with art galleries, boutiques, and plenty of street art. During the day, you can easily explore the sights and sounds of this vibrant neighborhood while enjoying delicious food, music, and local shops. At night, the streets come alive with nightlife, bars, and clubs where you can dance away till morning. but stay safe always,
3) VICTORIA & ALFRED WATERFRONT
The Victoria & Alfred Waterfront is one of the most popular tourist attractions in Cape Town. Located in the city center and with spectacular views of Table Mountain, the waterfront is bustling with activity. Visitors can enjoy a range of activities and attractions including shopping, dining, cruises, entertainment, and more.
The Victoria & Alfred Waterfront is home to a wide variety of shops, restaurants, and cafes, as well as an aquarium, Two Oceans Aquarium. Here, visitors can explore the mysteries of the deep and discover the vibrant marine life of the Atlantic and Indian Oceans.
Here, visitors can also enjoy a range of cruises, from sightseeing cruises to sunset dinner cruises. There are also plenty of live music venues for visitors to enjoy.
Visitors to the waterfront can also explore the historic Clock Tower Precinct, which dates back to 1883. This area is home to a range of attractions such as art galleries, museums, and the Clock Tower Museum.
The Victoria & Alfred Waterfront offers something very special for everyone from all over the Glob, making it one of the most popular tourist attractions in Cape Town. Whether you're looking to shop, dine, cruise, or explore the history of the city, the waterfront has something for everyone to enjoy.
4) KIRSTENBOSCH NATIONAL BOTANICAL GARDEN
Located on the slopes of Table Mountain, Kirstenbosch National Botanical Garden is one of the most beautiful tourist attractions in Cape Town. The garden covers an area of 528 hectares and is home to a variety of plants from all over the world. It is one of the most visited places in Cape Town and you can find different varieties of flora, such as fynbos, cycads, proteas, and so on.
Apart from its natural beauty, Kirstenbosch National Botanical Garden also offers a wide range of activities for visitors. You can explore the garden on foot or by bike. If you'd like to relax, you can enjoy the spectacular views over the gardens and take in the diverse and unique wildlife. There are also a number of guided tours that are available and educational programs for children.
Kirstenbosch National Botanical Garden also hosts a number of concerts and events throughout the year. On certain days, visitors can enjoy an outdoor movie experience in the gardens with a selection of classic films being screened. And at the end of each day, you can witness one of the most spectacular sunsets in Cape Town from the top of Table Mountain.
Kirstenbosch National Botanical Garden is definitely a must-visit attraction when in Cape Town and offers something for everyone. Whether you're looking for adventure, relaxation or simply want to admire the beauty of nature, this garden is a great choice.
5) ROBBEN ISLAND – ONE OF THE MOST TOURIST ATTRACTIONS IN CAPE TOWN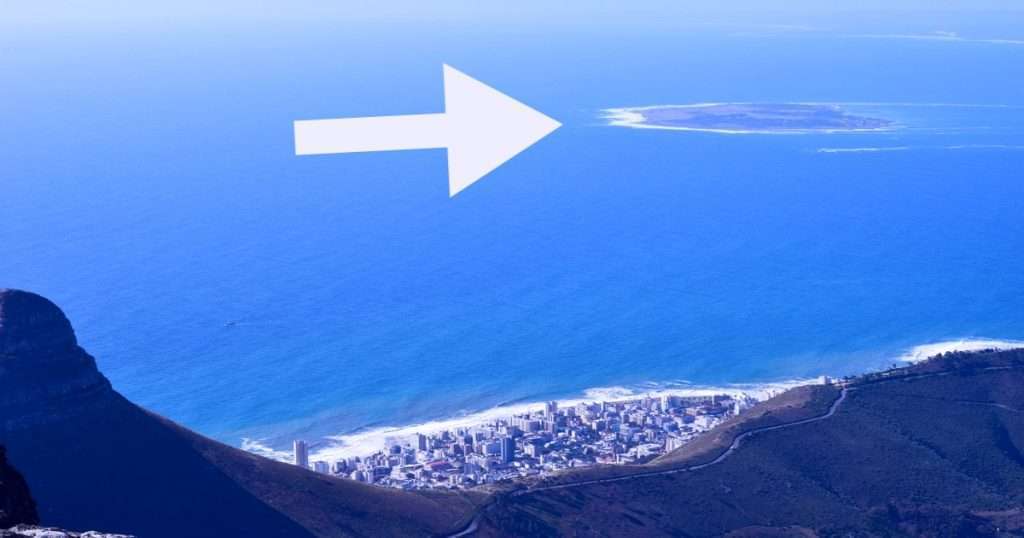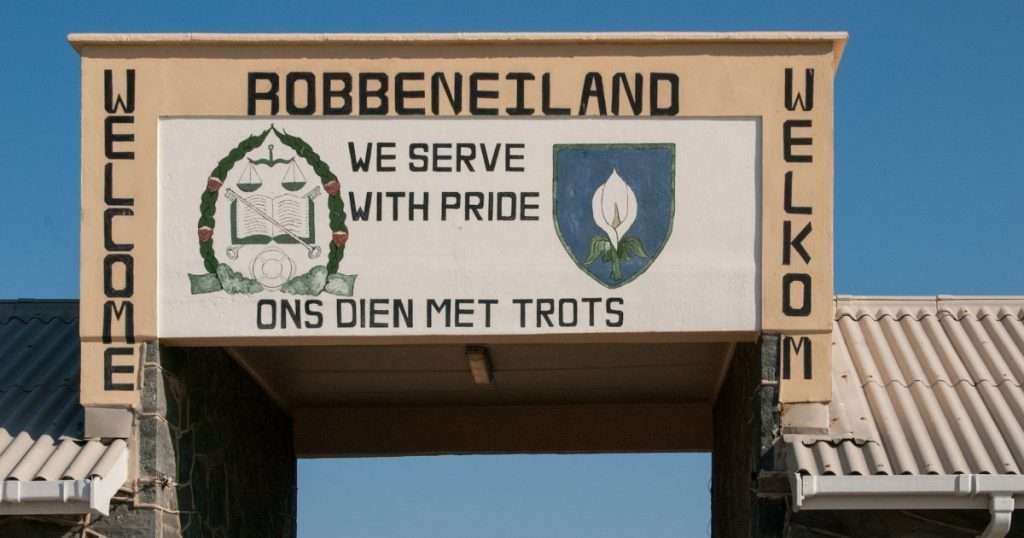 well know as Robben Island a former prison and now a UNESCO World Heritage Site and again one of the best and popular tourist attractions in cape tow South Africa, located just off the coast of Cape Town. It was the site of South Africa's notorious prison where Nelson Mandela and many other political prisoners were kept during the Apartheid years. The island is open for tours that take visitors on a journey through history, giving them an insight into the injustices of the past.
The Robben Island tour takes you on a 3 hour depends with the atmosphere journey around the prison, with knowledgeable guides to explain the history of the place. You will also get to visit Nelson Mandela's cell, as well as the lime quarry where he and other inmates worked. Other highlights of the tour include visits to the Maximum Security Prison, Maximum Security Hospital, the lighthouse, and even a glimpse into the daily life of prison staff.
GETTING TO ROBBEN ISLAND IS EASY AND THERE ARE A FEW OPTIONS AVAILABLE.
The most popular way to get to Robben Island is by ferry from the Victoria & Alfred Waterfront. Ferries run daily from the waterfront, departing at 9 am depend and returning at 3 pm. The round-trip ticket includes a guided tour of the island and takes about an hour and a half.
You can also arrange for a private boat tour from the Victoria & Alfred Waterfront or from Hout Bay. This option is great for those who would like to experience the beauty of Robben Island at their own pace.
If you're feeling adventurous, you can also hire a kayak and paddle to the island. Although this is not recommended for first-time visitors, it's a great way to experience Robben Island up close and personal.
No matter how you choose to get to Robben Island, it is sure to be an unforgettable experience that you'll never forget!, After visiting Robben Island, you will come away with a better understanding of South African history and its people. It's an incredible experience and one that is sure to stay with you for a long time
6) GROOT CONSTANTIA
Groot Constantia is a historic wine estate located in the Constantia Valley in Cape Town, South Africa. Founded in 1685 by the then Governor of the Cape Colony, Simon van der Stel, it is one of the oldest wine estates in the country. As such, it has become one of the popular tourist attractions in cape town due to its long history and unique heritage.
At Groot Constantia, visitors can take a tour of the estate and learn about its past. The tour takes visitors through the main buildings and outbuildings, including the Manor House and Cloete Cellar, as well as the winery and vineyards. Visitors can also sample some of the estate's wines, which have won numerous awards over the years.
In addition to its famous wines, Groot Constantia also offers a range of activities to enjoy, from guided tours to wine tastings. Visitors can also explore the picturesque grounds, go on a horse-riding tour or take part in a yoga class. There are also plenty of restaurants, cafes and shops to explore at Groot Constantia.
All in all, Groot Constantia is an excellent tourist attraction for those interested in learning about South Africa's long and rich winemaking history. With its beautiful scenery and wealth of activities, there's something for everyone here.
7) BOULDERS BEACH A POPULAR TOURIST ATTRACTION IN CAPE TOWN
Boulders Beach, located in the Cape Town suburb of Simon's Town, is a must-see tourist attraction in cape town for anyone visiting South Africa. It is home to a large colony of African penguins and offers a chance to see these amazing birds up close and personal.
The beach is located on the southern tip of the False Bay coast and is surrounded by huge granite boulders which give it its name. It is part of Table Mountain National Park, and visitors need to purchase tickets in order to access the beach. but still can find out if still available,
The beach offers wonderful views out to sea, with a long stretch of white sand and plenty of opportunities for swimming, sunbathing and relaxing. It is also a great place to view the African Penguins, which can often be seen frolicking in the waves or waddling along the shoreline.
Due to the presence of the penguins, there are various regulations in place at Boulders Beach. Visitors must keep to the pathways at all times and not approach any of the penguins too closely. There are also restrictions on food and drinks, as well as beach games such as Frisbee or ball throwing.
Boulders Beach is definitely one of the most popular tourist attractions in Cape Town and is well worth a visit if you are looking for something fun and interesting to do. The African Penguins are an incredible sight, and you won't forget your time spent here.
8) TABLE MOUNTAIN
One of the most iconic landmarks and tourist attractions in cape town and all of South Africa in general, Table Mountain stands tall and proud over the city of Cape Town. Located within the Table Mountain National Park, the flat-topped mountain rises up to 669 meters above sea level meters and offers stunning panoramic views of the city and surrounding areas.
The mountain is an interesting popular tourist attraction cape town, leave the city without seeing this place is a mistake indeed, offering a range of activities such as hiking, mountain biking, rock climbing, paragliding and abseiling. There are various trails to explore and plenty of stunning sights along the way. The most popular way to ascend the mountain is by cable car which can take you to the top in just minutes.
Once at the summit, visitors can marvel at breathtaking views of Cape Town and its stunning coastline. Whether you're an avid hiker or simply looking for an unforgettable experience, Table Mountain should be at the top of your list when visiting Cape Town. FIND MORE HERE ABOUT the Best Places To Stay in Cape Town
Discloser: When You Decide To Book Your Hotel From This Link Bellow I Will Get A Little Commission From The Company And No Cost On Your Side
BEST PLACES TO STAY IN CAPE TOWN : To really appreciate the beauty of this wonderful city and everything it has to offer, you will need to stay close to all of the tourist sites, and for that, I have selected some of the greatest lodgings for you to check out and choose yours.