Bali, the Indonesian island of Bali, has become one of the most popular vacation destinations in recent years. Tourists from all over the world are going to see it and marvel at the stunning scenery. However, one question remains unresolved. Why are so many people interested in visiting Bali?
Below you will find my list of the top 15 astonishing facts about Bali, Indonesia, things that you should be aware of or have knowledge of before you even consider traveling to this incredible destination that may provide you a variety of ways to spend your vacations alone or with your family.
Top 15 Amazing Facts About Bali-Indonesia
The island became one of the most visited destinations in Asia only a few decades after mass tourism began in the 1960s.
The first true visitors arrived in Bali in the 1920s, but in small numbers. As a result, there were few locations for guests to stay in the early days of Balinese tourism. The Bali Hotel, established in 1927 by the Dutch shipping firm Airlines Shipping Netherlands, was the most well-known hotel.
Now walk through with me and find more about this beautiful place on earth and see my TOP 15 FACTS ABOUT BALI…
Bali History Facts
The island of Bali was conquered by Hindu invaders in the 9th century, and unlike the rest of Indonesia, it refused to submit to Islam when it arrived several centuries later. Bali is Indonesia's sole Hindu island, with one of the highest concentrations of Hindus outside of India..
In 1343, it fell under the control of the Majapahit empire of eastern Java, which lasted until 1478, when it was destroyed by Muslims. Bali was first visited by the Dutch in 1597, when the island was split between many warring Muslim kingdoms.
Gunung Agung Volcano
Mount Agung is an active volcano in Bali, Indonesia, located to the southeast of Mount Batur. It is Bali's tallest point, dominating the surrounding area and affecting the environment, particularly rainfall patterns. The mountain seems to be perfectly conical from afar.
Mount Agung is sacred to the Hindu population of Bali, and is a great tourist attraction on the island..
Mount Agung's eruption in 1963-1964 was one of the biggest volcanic eruptions of the twentieth century, with a Volcanic Explosivity Index (VEI) of 5.
Can you climb Mount Agung?
Women are not permitted to climb Mount Agung Volcano during their menstrual cycle, and you should just bring what you need, leaving the rest at your accommodation. Level of activity: High to Extreme. Hiking time is 12 hours (up & down). Temperatures range from 6 to 12 degrees Celsius (At the summit).
This volcano, which is the highest point on the entire island and is still active, is one of the most popular tourist sites in the world. Mount Agung is regarded by the Balinese to be a copy of Mount Meru, which is said to represent the universe's center axis.
Bali Cultures And Religions
Hinduism is the most prevalent religion in Bali, with Hindus accounting for about 93 percent of the island's population. Hinduism is also the island's culture. Islam accounts for roughly 13% of the population, Christianity for around 2.5 percent, and Buddhism for less than 0.5 percent of the Balinese population.
Balinese Hindus practice Agama Hindu Dharma, a type of Hinduism. Balinese culture and religion pervade nearly every area of life on the island, attracting visitors to witness and experience it. Balinese Hinduism holds the belief that spirit influences the elements of mother nature.
Beaches in Bali Indonesia
We all know how important crystal clear seas, salty swimming, and plenty of sunshine are in our lives. Here are the greatest beaches in Bali to add to your sun-soaked bucket list.
Bali is home to some of the world's most beautiful beaches, and you should take the time to see them all.
The majority of Bali's greatest beaches are in the south, around Kuta, Jimbaran, and the Bukit Peninsula. Some of these are quite busy as well (particularly the coast from Kuta to Seminyak). It's simple to locate some beautiful stretches of beach with few other tourists if you take a cab.
With this list of the greatest beaches in Bali, I've reduced down the possibilities…
Amed. Coral reef off Amed Beach. …
Jimbaran Bay. Jimbaran Bay. …
Sanur. Colorful boats on Sanur Beach. …
Seminyak. Aerial view of Seminyak Beach. …
Legian. Legian Beach. …
Padang Padang. Eroded rocks at Padang Padang Beach. …
Nusa Dua. Nusa Dua Beach. …
Bingin. Bingin Beach etc ..
Languages Spoken in Bali
The majority of Balinese people are multilingual, if not trilingual (Indonesian, Balinese, English). Although every Balinese speaks his mother tongue, Indonesian is the most widely used language – especially in the tourism industry.
Balinese is a Malayo-Polynesian language spoken by 3.3 million people in Bali and Northern Nusa Penida in Indonesia (as of 2000).
English is the common "third" language and the most popular foreign language by far (after Indonesian and Balinese). Due to tourism requirements, a lot of Balinese speak a level of English that allows them to communicate with tourists on a fundamental level.
Public Transport in Bali
Because there are no trains in Bali, the most common mode of transportation is by bus. Since most Balinese cannot afford a car or a moped, public buses are the most common mode of transportation. Buses are usually minibuses, also known as bemos or colts, that run frequently on Bali's main roads.
A hired car and driver is the best way to get around Bali. This option allows you to travel throughout the country without having to worry about driving yourself. Another alternative is to ride a bike, but be prepared to weave through congested traffic.
Safety in Bali
It is safe to travel to Bali. Even though petty crime is an issue, there were only 3,347 criminal cases reported. This equates to one case per 1,700 visitors, a decrease over the previous year. Violent crime is also at an all-time low.
Bali Dance Festival
Balinese dance is an old dance practice that is part of the Balinese people's religious and cultural expression on the Indonesian island of Bali. Balinese dancers use physical movements such as fingers, hands, head, and eyes to portray the narrative of dance-drama.
The Balinese Dance Kecak, often known as the Fire Dance by tourists, is a trance rite inspired from the Ramayana. This dance, which is predominantly performed by males who dance and sing acapella, began as a form of entertainment in the 1930s.
Animal Bali Known For
The Bali cow, a breed that is world-famous for its resilience to illnesses that other cows have no resistance against, is found on the island. Because most Balinese families only have a few cows, the typical Balinese cow is brown and roams freely wherever there is grass.
The Crab-Eating Macaque and the Javan Langur are two distinct monkey species found on Bali. Simply visit the Monkey Forrest in the Ubud region to view the Macaques. Monkeys will be everywhere, as the name implies.
National Dish of Bali
Nasi Goreng, which literally translates to "fried rice" in both Indonesian and Malay, is a popular staple in Bali and should be considered the country's national dish.
But you will definitely Discover Restaurants offering the best International food a swell in Negara, Bali, Indonesia including Paon Bali Restaurant, Warung D'Bucu, Frangipani Bar..
Best Place to Stay in Bali
To assist you in your search, I've compiled a list of the greatest sections of Bali and selected the best hotels for each of them based on your budget. From south to north, I've classified the most fascinating locations to stay on the island:
Kuta and Legian
Seminyak
Canggu
Bukit peninsula
Ubud
Sanur
Lovina end more ..
I'm always curious about where I'm going geographically. With so many Balinese names, it's easy to become lost, which you don't want to do.
Why is Bali so Cheap?
Bali is incredibly inexpensive due to the fact that daily costs are significantly lower than in other nations. Meals, hotel accommodations, shopping, transportation fees, and all other expenses are significantly reduced. According to my calculations and researches , a great life in Bali costs about $80 per day.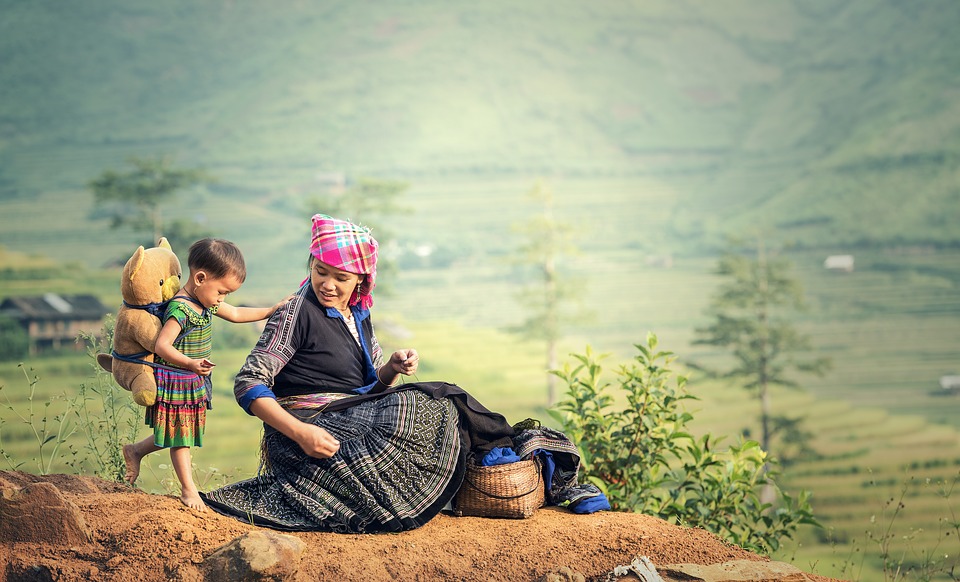 Balinese Babies
Balinese newborns are not permitted to touch the ground until they are three months old in traditional communities. This custom stems from the notion that babies are sacred and should be treated as such. As a result, infants are continuously held by their moms or other close relatives. Aside from the spiritual link,
A unique ritual known as Nyabutan or Nyambutin is conducted after 105 days to commemorate the baby's first contact with Mother Earth. The ceremony is led by a priest, and it includes cleansing rites, chantings, and blessings. The priest blesses the newborn with holy water before allowing the infant's feet to touch the ground for the first time. When a baby's feet contact the earth for the first time, it signifies that he is now a fully developed human being.
Enjoy your Trip and welcome back for new posts …..