Are you looking for things to do in Durban during your holiday adventure? If that's the case, look no further!
Durban, South Africa is one of the most beautiful and vibrant cities in the world. With its subtropical climate and stunning beaches, Durban offers something for everyone. From historical sites to adventure activities, the city has something to suit all ages and interests,
Durban is a great destination for both tourists and locals alike. Whether you're looking for a day trip or a longer stay, there is no shortage of amazing things to do in Durban.
You've just discovered a comprehensive list of activities that will provide you with all of the information you need to have an unforgettable vacation in this beautiful city of Durban in Kwazulu Natal Province, the land of King Shaka.
In this blog post, we will be exploring 15 awesome activities that you can enjoy in Durban. From wildlife safaris to beaches, from shopping to dining, this list of activities will have something for everyone to enjoy. Read on to find out more about the wonderful things you can do in Durban!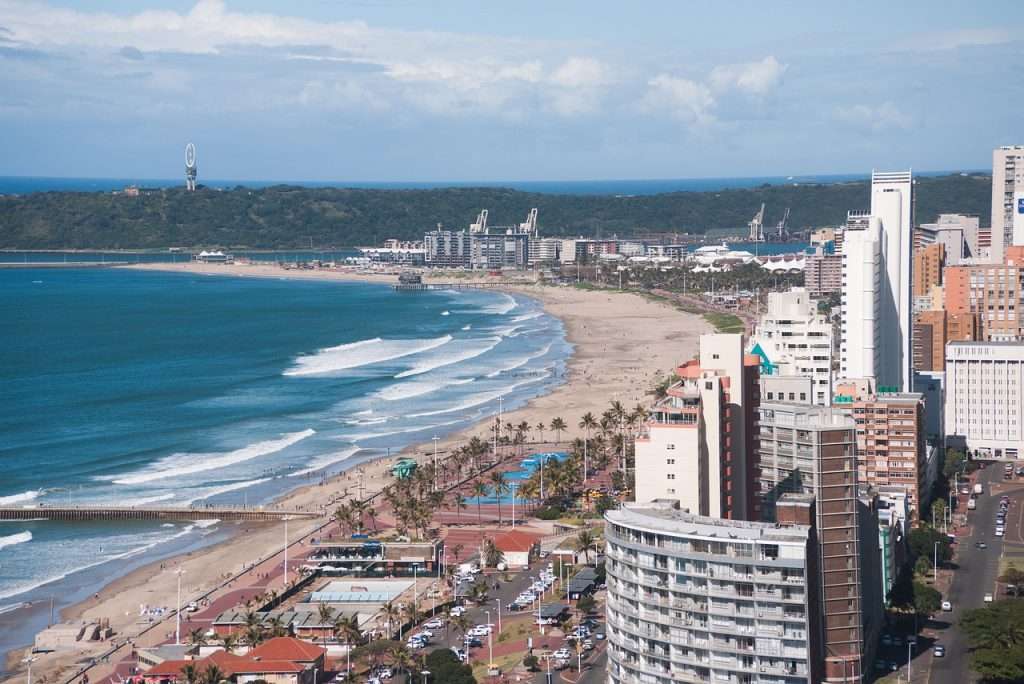 Durban is filled with some of the most beautiful beaches and landmarks that you'll find in the world, but there are also plenty of other interesting things to do in Durban..
Durban has traditionally been a popular tourist destination for both domestic and foreign visitors due to its subtropical coastal climate, warm waters, safe bathing beaches, diversity of restaurants and nightlife, and numerous athletic facilities.
So, without further adieu, let's start planning your next unforgettable holiday adventure!
1 uShaka Marine World
Are you looking for epic things to do in Durban that don't require spending too much money?
If you are, be sure to make a pit stop at Ushaka Marine World.
One of the biggest attractions on Durban's Golden Mile, uShaka Marine World, is a water-themed fantasy packed with attractions.
Sea World, built on the reconstructions of four shipwrecks, is the biggest aquarium in the southern hemisphere, allowing guests to get up close and personal with aquatic life via subterranean viewing tunnels…
A Dolphin Stadium, a Seal Stadium, and a Penguin Rookery are also available. Wet 'n' Wild is a splash pool, slide, and super tube adventure, while uShaka Kids' World is a two-to 12-year-old's paradise. Children will enjoy the playgrounds, treasure cave, and creative activities.
So, head over to Ushaka Marine for the adventure of a lifetime!
2 Moses Mabhida Stadium
Do you want to get rid of some of those extra pounds? If you are, this gorgeous Moses Mabhida Stadium is a great place to put your fitness to the test..
This is one of the best things to do around here if you're looking for breathtaking views and physical stimulation.
On Durban's Golden Mile, Moses Mabhida Stadium is a world-class athletic and event site. In 2010, the stadium hosted eight FIFA World Cup games. From the top of the stadium's arch, it offers a stunning 360-degree view of Durban. Visitors can use the Sky Car or walk the 500 steps to the top.
The 220-meter Big Rush Big Swing, the world's highest, will appeal to thrill seekers. Segway tours of the stadium are provided, and there are a few eateries and stores selling athletic memorabilia on-site.
This beautiful location is bound to make you "fall" in love with this city in general. That's a fact!
3 Durban Botanic Gardens
Do you really love gardening as much as I do? If the answer is yes, you do, you are going to love the Durban Botanical Gardens..
When you decide to visit this place, Walking into these gardens will make you feel as if you have walked into a fairy tale.
The premises are filled with colorful flowers and interesting plants that have been intricately positioned to turn the garden into the breathtaking spectacle that it is today.
Visiting the durban Botanical Gardens is one of the most relaxing things to do in durban. situated in the City of Durban,
is currently Africa's beautiful oldest surviving botanic garden and remains a national and local City asset actively
A fantastic location for a walk, relaxing on the grass on a blanket, having a picnic, or practicing nature photography. Bird-watchers can see a variety of bird species, particularly around the pond inside the gardens.
The neighborhood is kept nice and clean, and walking about is safe. Water, soft drinks, coffee, and ice cream are also available.
One of the nicest spots to visit in Durban for a relaxing weekend!
Let's unwind and have some fun!
OPERATING HOURS

WINTER [16 April – 15 September]: 07h30-17h15 Monday-Sunday
SUMMER [16 September – 15 April]: Monday – Sunday, 07h30 – 17h45
Information Office: 08h00 – 16h30
4 Ricksha Bus City Tour durban
Would you like to see all of the things to do in Durban? If you do, book your ticket for the Ricksha Bus City Tour in Durban..
This is an incredible experience that you will not find anyplace else.
The trip takes you through the streets of Durban, allowing you to experience everything the city has to offer.
Additionally, you'll be stopping by a number of tourist spots. Who said you couldn't enjoy everything Durban has to offer?
Take the Ricksha Bus in Durban for a beautifully calm way to see the city. Every day at 9:00 a.m. and 1:00 p.m., the Rickshaw Bus conducts two trips, each of which lasts three hours. The top deck of the double-decker bus is open, and the bottom deck has restrooms.
5 Suncoast Casino, Hotels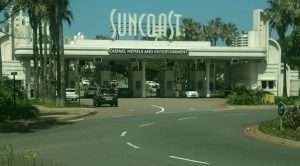 One of Durban's most interesting and entertaining areas is Suncoast,.where you can take advantage of the ideal combination of sun and sea as well as some of the greatest entertainment..
At the northern end of Durban's Golden Mile, close to the Kings Park Sporting Precinct, lies the entertainment complex known as Suncoast Casino, Hotels and Entertainment. Besides the casino, the complex has a lot of dining options, a beach bar, movie theaters, and a semi-private beach that was named one of South Africa's top three beaches.
So if you are ever around this beautiful city, stop by and you will definitely be amazed
6 PheZulu Safari Park
PheZulu Safari Park is an exciting tourism venue, situated in Botha's Hill, only 35 km's from central Durban. This picturesque park has magnificent views of the nature,
Whether you are after a hearty meal while overlooking the extraordinary Valley of a Thousand Hills, enjoying a guided 4×4 game drive through the Phezulu Conservation Area, watching the crocodiles sun themselves on the banks of their ponds, or marveling at the wide variety of venomous and non-venomous snakes in the Reptile Park—their friendly staff are ready to welcome you.
An excellent half day starts with Zulu dancing (with English story telling) in the model village, a game drive to see warthog, giraffe , wild beast, zebra and more..
Phezulu Safari Park offers the following activities or services (charges may apply):
children's playground
Billiards
Swimming Pool
Game drives
7 Durban Country Club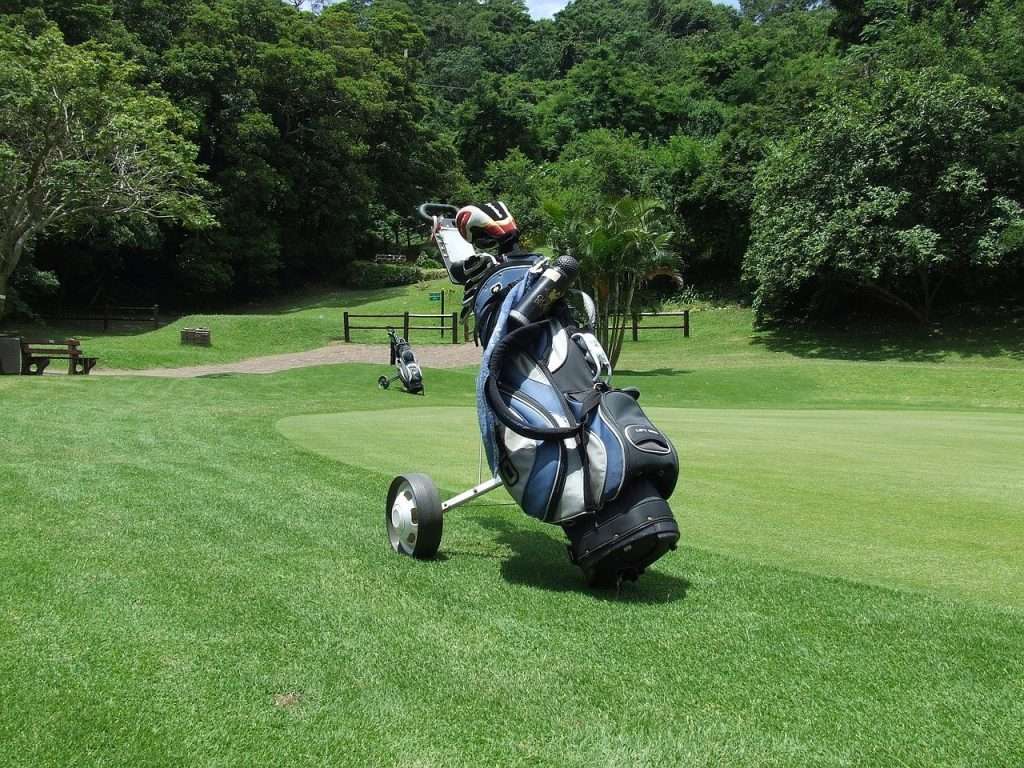 Are you a golfer who is looking to practice your swings in a breathtaking environment?
If you are, you are going to fall in love with the Durban Country Club.
The golf course is also quite magnificent. There is enough of room for you to get that hole in one.
Over the past century, the Durban Country Club has developed into a well-known symbol both nationally and internationally. Durban Country Club has witnessed much of the game's history in South Africa, and notable players such as Sam Snead, Jack Nicklaus, Sally Little, Ernie Els, Sid Brews, Bobby Locke, Papwa Sewgolum, and Gary Player have had some of their best golfing experiences here. So why not you ?
The course holds the distinction of being the only course on the African continent to be listed in Golf Magazine USA's Top 100 Golf Courses in the World and in Golf Digest SA's Top 5 Golf Courses in South Africa.
On the premises, there is a barbecue where you can cook up a storm with your family and friends.. So, are you in it to win it?
Head over to Durban Country Club and put your skills to the test!
.
8 florida road durban
Are you visiting Durban and wondering where the greatest and safest places to enjoy your nightlife in the city are?.
Florida Road has definitely earned its reputation as one of the city's trendiest streets, where people gather to shop, eat, and drink.
Florida Road falls within the Windermere Suburb and not Morningside, as is commonly quoted.
Florida Road Precinct offers every type of cuisine, from Italian and African to Thai and Mexican and everything in between. It is known as a nightlife hotspot and a place to see and be seen.
The enthusiasm lasts all day and well into the night, when the street's clubs and bars come alive.
Request a trip to and from your hotel using Uber online or through the app. Uber helps you safely pick up and drop off at your hotel, especially if you're going out to have fun.
(09) Shop at the Victoria Street Market
If you're looking for a great shopping experience, the Victoria Street Market in Durban is the place to go. This vibrant market, located in downtown Durban, offers a variety of products, from clothing, jewelry, and souvenirs to food, local crafts, and curios.
The main building has two floors and features rows of stalls filled with products from local vendors. You can also find live entertainment on the ground floor and sample some of the delicious local food. There are also several smaller markets located around the perimeter of the main market, offering fresh fruits and vegetables, meat and seafood, home goods, and other items.
If you're feeling adventurous, try your hand at bargaining with the local vendors. Many offer great deals on unique items that you won't find anywhere else. With so much to choose from, the Victoria Street Market is a must-visit destination when in Durban.
Address: 151/155 Victoria St, Durban Central, Durban, 4001
Hours: Phone: 031 306 4021
| | |
| --- | --- |
| Monday | 8am–5pm |
| Tuesday | 8am–5pm |
| Wednesday | 8am–5pm |
| Thursday | 8am–5pm |
| Friday(Day of Reconciliation) | 8am–5pmHours might differ |
| Saturday | 8am–4pm |
| Sunday | 9am–3pm |
HOW TO GET THERE ? : Visit one of South Africa's premier tourist destinations, which is rich in culture and heritage. Experience the hustle and bustle of one of Durban's oldest markets, and to get there, we recommend using your own vehicle from your hotel room or requesting your favorite online taxi. as walking is not that safe if you are not familiar with the location.
(10) Visit Mitchell Park Zoo
The Mitchell Park Zoo is a wonderful destination for families with young children. But rather than being a zoo, it is more of an animal refuge. Don't expect to see the Big 5 here; instead, expect to see monkeys, turtles, llamas, a wild pig, a crocodile, and a few other small birds and animals. ineed
They do permit braais, but you must bring a skottelbraai; open fires are not permitted. If you come here with the intention of strolling through the zoo and enjoying a barbecue or picnic while the kids play on the playground, you can have a wonderful family day.
Mitchell Park Zoo is also well known as Mitchell Park . It is Durban's only zoo, and it is located in the Morningside neighborhood. The zoo began as an ostrich farm in 1910, but due to its failure, it expanded to include other animals.
Address: 10 Ferndale Rd, Morningside, Durban, 4001
Hours: Phone: 031 303 2275
| | |
| --- | --- |
| Monday | 9am–4pm |
| Tuesday | 9am–4pm |
| Wednesday | 9am–4pm |
| Thursday | 9am–4pm |
| Friday(Day of Reconciliation) | 9am–4pmHours might differ |
| Saturday | 9am–4pm |
| Sunday | 9am–4pm |
Whether you're looking for a relaxing day out or an educational experience, the Mitchell Park Zoo is the perfect place to go!
(11) Take a walk or run on the beach durban
If you're looking for a great way to experience the beauty of Durban, South Africa, taking a walk or run on the beach is a must. There are plenty of stretches of golden sand to explore, as well as plenty of activities for those who want to stay active. Whether you want to go for a leisurely stroll or a morning jog, you'll find plenty of beautiful beach spots for it in Durban.
Umhlanga Rocks Beach is one of the most popular beaches in Durban. It's perfect for taking a relaxed walk along the water's edge or running along the hard sand. With its white-sand beaches, sparkling blue waters, and stunning views, it's definitely worth a visit. And if you're looking for something more challenging, then you can tackle the promenade, which runs alongside the beach—it's a great way to get some exercise in.
Another great beach spot to check out is North Beach. This beach is slightly more secluded than Umhlanga Rocks and is great for swimming, running, and exploring. Take some time to explore the area—there are several cafes and restaurants close by, making it the perfect spot for a leisurely lunch or dinner.
If you're up for something more adventurous, you can try your hand at kite surfing. The Golden Mile Beach is the perfect spot for this, as it has gentle breezes and wide stretches of flat beach, making it ideal for kite surfing.
No matter what kind of activities you enjoy, Durban has plenty of options when it comes to exploring its stunning coastline. So take a walk or run on the beach today – you won't regret it!
(12) Take a surfing lesson durban
Durban, South Africa, is known for its beautiful beaches and warm waters, making it an ideal destination for those who enjoy a good surf session. If you're looking for an exciting adventure to experience in Durban, why not take a surfing lesson?
Surfing lessons are available for all levels, from beginner to advanced. You can learn the basics or refine your skills with an instructor at one of the many surf schools in Durban. Most surf schools will provide a board and wetsuit, as well as personalized instruction tailored to your individual level.
Whether you're a first-time surfer or just looking to improve your technique, a surfing lesson in Durban is sure to be a fun and memorable experience. Make sure to take some time to relax afterwards, either on the beach or by grabbing a bite to eat in one of the area's vibrant restaurants.
With its amazing waves and warm water, Durban is an excellent spot for any surfer. So don't miss out on this opportunity—book a surfing lesson today and hit the waves!
(13) Take a trip to KwaZulu-Natal Sharks Board
If you're looking for a truly unique experience while visiting Durban, you must take a trip to the KwaZulu-Natal Sharks Board. Here you can explore the world of marine conservation and get up close and personal with some of the ocean's most incredible creatures.
At the KwaZulu-Natal Sharks Board, you can learn all about the shark population in the area, take part in shark cage dives, and even join volunteer programs that help protect these amazing creatures. You can also take a tour of the shark research facility and learn all about the different species found in the area, their habitats, and conservation efforts to protect them.
If you're feeling brave, why not try a shark cage dive? This experience offers a unique chance to witness sharks up close as they swim past you. The staff at the KwaZulu-Natal Sharks Board provide professional guides and safety equipment to ensure a safe experience.
The KwaZulu-Natal Sharks Board is a fantastic place to visit during your stay in Durban and is sure to provide an unforgettable experience!
(14) Visit Umgeni River Bird Park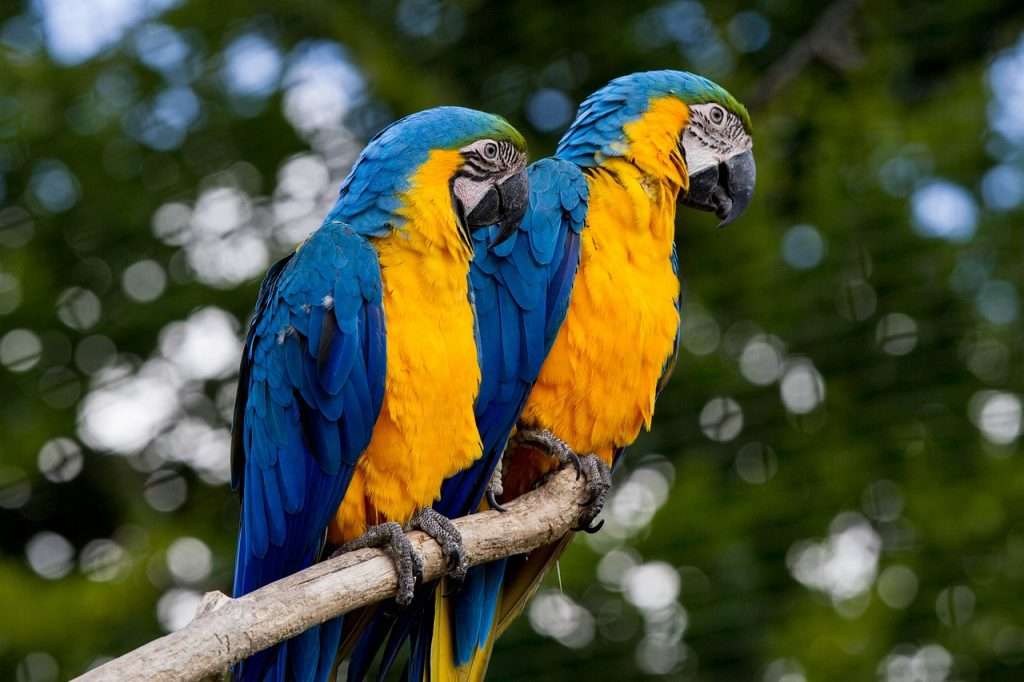 If you're looking for a unique experience in Durban, the Umgeni River Bird Park is the perfect spot. The park is located on the banks of the Umgeni River and is home to over 300 different species of birds, some of which are rare and endangered. Visitors can view a variety of birds in their natural habitats, including African fish eagles, black-shouldered kites, yellow-billed storks, crested barbets, palm nut vultures, and many more. There is also a wide range of other wildlife in the area, such as monkeys, small antelope, hares, and mongooses.
Visitors to the Umgeni River Bird Park can take part in a guided tour of the park or explore on their own. There are also various educational activities for kids and adults alike, as well as a picnic area and playground. For those looking to extend their stay, there are accommodation options available onsite.
Whether you're looking to learn more about birds or just want to take in the beauty of nature, the Umgeni River Bird Park is an ideal destination. It's a great place to take in some fresh air and reconnect with nature while learning more about the birds that live in the area. Make sure to add it to your list of things to do when visiting Durban!
(15) See a show at Suncoast Casino
If you're looking for a night out in Durban, South Africa, head to Suncoast Casino! This state-of-the-art entertainment complex has plenty of exciting shows and performances throughout the year. From stand-up comedy to live music and DJs, there's something for everyone at Suncoast Casino. not to mention their regular line up of popular movies and live theatre productions.
The casino also has an indoor and outdoor dining area, perfect for a night out with friends. With so many shows, great food, and plenty of gaming options, it's the perfect place to get a real taste of Durban.
NB: Durban has a lot more to offer almost to everyone, and you will not be disappointed if you decide to visit. Click here to learn more about this location.