Are you looking for things to do in Durban during your holiday adventure? If that's the case, look no further!
You've just discovered a comprehensive list of activities that will provide you with all of the information you need to have an unforgettable vacation in this beautiful city of Durban in Kwazulu Natal Province, the land of King Shaka.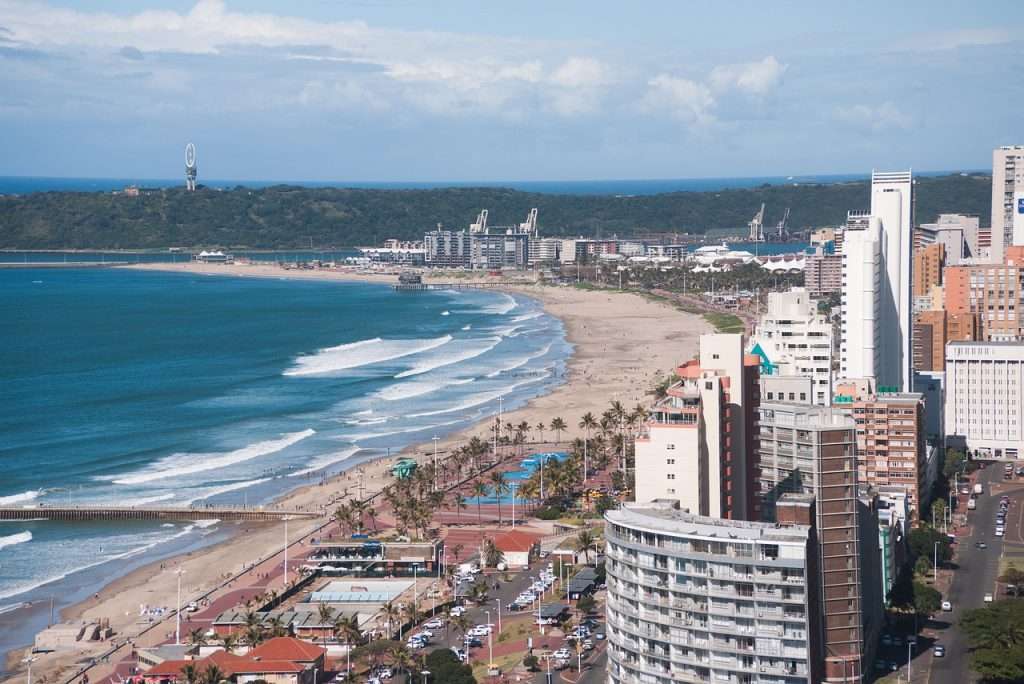 Durban is filled with some of the most beautiful beaches and landmarks that you'll find in the world, but there are also plenty of other interesting things to do in Durban..
Durban has traditionally been a popular tourist destination for both domestic and foreign visitors due to its subtropical coastal climate, warm waters, safe bathing beaches, diversity of restaurants and nightlife, and numerous athletic facilities.
So, without further adieu, let's start planning your next unforgettable holiday adventure!
Are you looking for epic things to do in Durban that don't require spending too much money?
If you are, be sure to make a pit stop at Ushaka Marine World.
One of the biggest attractions on Durban's Golden Mile, uShaka Marine World, is a water-themed fantasy packed with attractions. 
Sea World, built on the reconstructions of four shipwrecks, is the biggest aquarium in the southern hemisphere, allowing guests to get up close and personal with aquatic life via subterranean viewing tunnels…
A Dolphin Stadium, a Seal Stadium, and a Penguin Rookery are also available. Wet 'n' Wild is a splash pool, slide, and super tube adventure, while uShaka Kids' World is a two-to 12-year-old's paradise. Children will enjoy the playgrounds, treasure cave, and creative activities.
So, head over to Ushaka Marine for the adventure of a lifetime!
Do you want to get rid of some of those extra pounds? If you are, this gorgeous Moses Mabhida Stadium is a great place to put your fitness to the test..
This is one of the best things to do around here if you're looking for breathtaking views and physical stimulation.
On Durban's Golden Mile, Moses Mabhida Stadium is a world-class athletic and event site. In 2010, the stadium hosted eight FIFA World Cup games. From the top of the stadium's arch, it offers a stunning 360-degree view of Durban. Visitors can use the Sky Car or walk the 500 steps to the top.
The 220-meter Big Rush Big Swing, the world's highest, will appeal to thrill seekers. Segway tours of the stadium are provided, and there are a few eateries and stores selling athletic memorabilia on-site.
This beautiful location is bound to make you "fall" in love with this city in general. That's a fact!
Do you really love gardening as much as I do? If the answer is yes, you do, you are going to love the Durban Botanical Gardens..
When you decide to visit this place, Walking into these gardens will make you feel as if you have walked into a fairy tale.
The premises are filled with colorful flowers and interesting plants that have been intricately positioned to turn the garden into the breathtaking spectacle that it is today.
Visiting the durban Botanical Gardens is one of the most relaxing things to do in durban. situated in the City of Durban,
is currently Africa's beautiful  oldest surviving botanic garden and remains a national and local City asset actively
A fantastic location for a walk, relaxing on the grass on a blanket, having a picnic, or practicing nature photography. Bird-watchers can see a variety of bird species, particularly around the pond inside the gardens. 
The neighborhood is kept nice and clean, and walking about is safe. Water, soft drinks, coffee, and ice cream are also available. 
One of the nicest spots to visit in Durban for a relaxing weekend!
Let's unwind and have some fun!
4 Ricksha Bus City Tour durban
Would you like to see all of the things to do in Durban? If you do, book your ticket for the Ricksha Bus City Tour in Durban..
This is an incredible experience that you will not find anyplace else.
The trip takes you through the streets of Durban, allowing you to experience everything the city has to offer.
Additionally, you'll be stopping by a number of tourist spots. Who said you couldn't enjoy everything Durban has to offer?
Take the Ricksha Bus in Durban for a beautifully calm way to see the city. Every day at 9:00 a.m. and 1:00 p.m., the Rickshaw Bus conducts two trips, each of which lasts three hours. The top deck of the double-decker bus is open, and the bottom deck has restrooms.
5 Suncoast Casino, Hotels
One of Durban's most interesting and entertaining areas is Suncoast, where you can take advantage of the ideal combination of sun and sea as well as some of the greatest entertainment..
At the northern end of Durban's Golden Mile, close to the Kings Park Sporting Precinct, lies the entertainment complex known as Suncoast Casino, Hotels and Entertainment. Besides the casino, the complex has a lot of dining options, a beach bar, movie theaters, and a semi-private beach that was named one of South Africa's top three beaches.
So if you are ever around this beautiful city, stop by and you will definitely be amazed 
PheZulu Safari Park is an exciting tourism venue, situated in Botha's Hill, only 35 km's from central Durban. This picturesque park has magnificent views of the nature,
Whether you are after a hearty meal while overlooking the extraordinary Valley of a Thousand Hills, enjoying a guided 4×4 game drive through the Phezulu Conservation Area, watching the crocodiles sun themselves on the banks of their ponds, or marveling at the wide variety of venomous and non-venomous snakes in the Reptile Park—their friendly staff are ready to welcome you.
An excellent half day starts with Zulu dancing (with English story telling) in the model village, a game drive to see warthog, giraffe , wild beast, zebra and more..
Phezulu Safari Park offers the following activities or services (charges may apply):
children's playground
Billiards
Swimming Pool
Game drives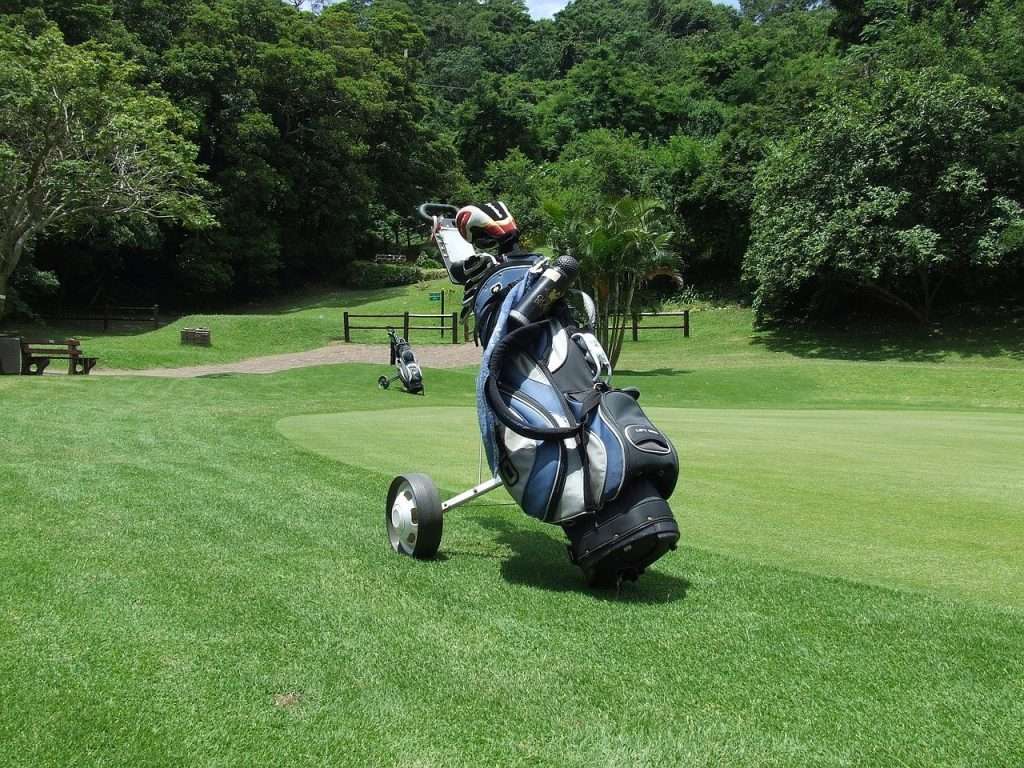 Are you a golfer who is looking to practice your swings in a breathtaking environment?
If you are, you are going to fall in love with the Durban Country Club.
The golf course is also quite magnificent. There is enough of room for you to get that hole in one.
Over the past century, the Durban Country Club has developed into a well-known symbol both nationally and internationally. Durban Country Club has witnessed much of the game's history in South Africa, and notable players such as Sam Snead, Jack Nicklaus, Sally Little, Ernie Els, Sid Brews, Bobby Locke, Papwa Sewgolum, and Gary Player have had some of their best golfing experiences here. So why not you ?
The course holds the distinction of being the only course on the African continent to be listed in Golf Magazine USA's Top 100 Golf Courses in the World and in Golf Digest SA's Top 5 Golf Courses in South Africa.
On the premises, there is a barbecue where you can cook up a storm with your family and friends.. So, are you in it to win it?
Head over to Durban Country Club and put your skills to the test!
.
Are you visiting Durban and wondering where the greatest and safest places to enjoy your nightlife in the city are?.
Florida Road has definitely earned its reputation as one of the city's trendiest streets, where people gather to shop, eat, and drink.
Florida Road falls within the Windermere Suburb and not Morningside, as is commonly quoted.
Florida Road Precinct offers every type of cuisine, from Italian and African to Thai and Mexican and everything in between. It is known as a nightlife hotspot and a place to see and be seen.
The enthusiasm lasts all day and well into the night, when the street's clubs and bars come alive.
Request a trip to and from your hotel using Uber online or through the app. Uber helps you safely pick up and drop off at your hotel, especially if you're going out to have fun.