Discover the Best Things To Do in Baton Rouge for a Memorable Visit, Welcome to Baton Rouge, the capital city of Louisiana, a hidden gem of the South, and one of the best places to visit in the world. With its vibrant culture, rich history, and mouthwatering cuisine, this charming city has something for everyone. Whether you're a history buff, a foodie, or an outdoor enthusiast, Baton Rouge offers a plethora of attractions and activities to explore.
In this insider's guide, we'll take you on a tour of the best things to do in Baton Rouge the city on the Mississippi River, and the capital ofLouisiana , from iconic landmarks to off-the-beaten-path experiences. So pack your bags and get ready to discover the true essence of this charming southern city.
This post contains affiliate links, which means that if you click and buy, I may receive a commission at no additional cost to you. For more information, please visit my disclosure policy.
Unveiling Baton Rouge: An Overview of Louisiana's Capital City
As mentioned, it is the vibrant capital city of Louisiana. Situated on the eastern bank of the Mississippi River, Baton Rouge is a city that combines Southern charm with a lively atmosphere. As you stroll through its streets, you'll be greeted with a unique blend of history, culture, and a dash of Cajun spice.
One of the first things you'll notice about Baton Rouge is its rich history. The city was originally settled by the French in the 17th century and has since seen influences from various cultures, including Spanish, English, and African. This diverse heritage is reflected in its architecture, cuisine, and traditions. From the majestic Louisiana State Capitol, which towers above the city, to the magnificence of the Old State Capitol, a visit to these iconic landmarks will transport you back in time.
But Baton Rouge isn't just about history; it also boasts an exciting cultural scene. With a thriving arts community and a passion for music, the city comes alive with festivals and events throughout the year. From The Louisiana Art & Science Museum to the Manship Theatre, there's always something happening to delight your senses.
And let's not forget about the food. Baton Rouge is a haven for foodies, offering a wide range of culinary delights. From classic Louisiana dishes like gumbo and jambalaya to fresh seafood and mouthwatering barbecue, the city is a food lover's paradise. Don't miss the chance to explore the local food scene and indulge in some Cajun and Creole specialties.
In addition to its rich history and cultural offerings, Baton Rouge also boasts beautiful outdoor spaces. With numerous parks, gardens, and trails, there are plenty of opportunities to escape into nature. Take a stroll along the Mississippi River, go for a bike ride through City Park, or simply relax in the shade of the majestic oaks that line the streets.
So whether you're a history buff, a foodie, or simply looking for a charming Southern getaway, Baton Rouge has it all. Come and experience the magic of this hidden gem for yourself.
Delving into History: Must-Visit Historical Sites in Baton Rouge
Delving into the rich history of Baton Rouge is like taking a journey back in time and wishing you could live that time today. This section will guide you through the must-visit historical sites that showcase the city's fascinating past.
Next, make your way to The Old State Capitol, a stunning Gothic Revival building that now serves as a museum. Stepping inside feels like stepping into a storybook, as you immerse yourself in the exhibits that bring the state's history to life. The building itself is a work of art, with its stained glass windows, intricate woodwork, and spiral staircase.
For a glimpse into Baton Rouge's colonial past, head to The Magnolia Mound Plantation. This meticulously restored 18th-century French Creole plantation provides a fascinating insight into the daily lives of early settlers. Explore the plantation house, its beautiful gardens, and the outbuildings that once supported the plantation's operations.
Another must-visit historical site is the USS Kidd Veterans Museum, located on the Mississippi River. This Fletcher-class destroyer served in World War II and now serves as a memorial and museum, offering visitors a chance to learn about the sacrifices made by the men and women who served in the US Navy.
Lastly, don't miss the opportunity to visit The Louisiana Art & Science Museum, housed in a historic railroad depot. This museum showcases a diverse range of exhibits, from fine art and sculpture to interactive science displays. Explore the museum's collections and exhibitions to gain a deeper understanding of Louisiana's cultural and scientific contributions.
Delving into the history of Baton Rouge is an enriching experience that allows you to appreciate the city's roots and understand its presence. These must-visit historical sites provide a glimpse into the past and leave a lasting impression on every visitor. So, put on your walking shoes, grab a camera, and get ready to explore the history that shaped Baton Rouge.
Nature's Escape: Top Parks and Outdoor Attractions in Baton Rouge
When it's time to escape the hustle and bustle of city life, Baton Rouge offers a variety of parks and outdoor attractions where you can connect with nature and recharge your batteries. Whether you're looking for a peaceful spot to relax or an adventurous outdoor activity, Baton Rouge has something very special for for almost everyone including you.
One of the top parks in the city is The Baton Rouge Zoo, a favorite among families and animal lovers. With over 1,800 animals representing 300 species, you can embark on a safari-like adventure as you explore the zoo's exhibits. Get up close and personal with giraffes, tigers, and elephants, or take a ride on the zoo's train for a scenic tour of the grounds.
If you prefer a more serene and tranquil setting, visit the LSU Hilltop Arboretum. This beautiful oasis covers 14 acres and is home to over 300 species of native trees and shrubs. Take a leisurely walk along the nature trails and soak in the peaceful atmosphere. The arboretum also offers educational programs and guided tours for those looking to learn more about Louisiana's diverse plant life.
For outdoor enthusiasts, a visit to the Bluebonnet Swamp Nature Center is a must. This 103-acre nature preserve features boardwalks and trails that wind through diverse ecosystems, including cypress-tupelo swamps and bottomland hardwood forests. Keep your eyes peeled for alligators, turtles, and a variety of bird species as you explore the center's scenic trails.
If you're in the mood for some water-based activities, head to the Baton Rouge Riverfront. Located on the banks of the mighty Mississippi River, this area offers a range of recreational opportunities. Rent a kayak or paddleboard and explore the river at your own pace, or simply relax on the riverfront promenade and take in the stunning views.
A Feast for the Senses: Baton Rouge's Best Restaurants and Eateries
Baton Rouge, a city that tantalizes your taste buds with its incredible culinary scene. From classic Louisiana dishes to innovative fusion creations, Baton Rouge offers a feast for the senses. Get ready to embark on a gastronomic journey through the best restaurants and eateries this vibrant city has to offer.
For a taste of traditional Cajun and Creole cuisine, head to Bellue's Fine Cajun Cuisine. This local favorite serves up mouthwatering dishes like gumbo, crawfish étouffée, and shrimp po'boys. Pair your meal with a refreshing craft beer from their extensive selection, and soak in the lively atmosphere.
If you're in the mood for seafood, Parrain's Seafood Restaurant is the place to be. From their fresh oysters on the half shell to their signature seafood platter, every dish is a true delight. Don't miss the opportunity to try their famous crawfish étouffée or the Cajun-style fried alligator for a unique dining experience.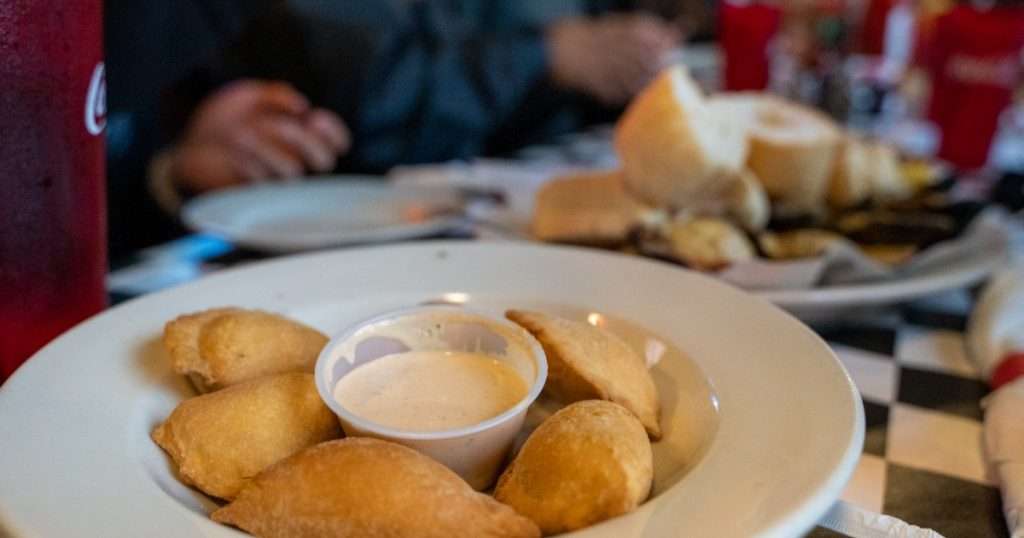 For a taste of fine dining, visit Café Americain Restaurant. Known for its contemporary American cuisine, this upscale restaurant offers a menu that changes with the seasons. From the perfectly seared scallops to the mouthwatering filet mignon, every dish is expertly crafted and beautifully presented.
For a more casual and eclectic experience, check out Red Stick Spice Company. This charming eatery and specialty food store offers a variety of gourmet sandwiches, salads, and daily specials. Be sure to explore their extensive collection of spices and unique pantry items to take home a taste of Baton Rouge.
For those with a sweet tooth, don't miss a visit to Coffee Call. Known for its decadent cofee,cakes, pastries, and desserts, this coffee shop is a local institution. Indulge in a slice of their famous King Cake or sample one of their irresistible petit fours for a truly heavenly experience.
Baton Rouge is a city that takes its food seriously, and these restaurants and eateries are just the tip of the iceberg. Whether you're craving comfort food, international cuisine, or a unique fusion creation, you're sure to find a culinary delight that satisfies your taste buds. So come hungry and leave with a belly full of unforgettable flavors.
The best places to stay in Baton Rouge
When it comes to finding the perfect place to stay in Baton Rouge, you'll be spoiled for choice. Whether you're looking for a luxurious hotel, a cozy bed and breakfast, or a budget-friendly option, Baton Rouge has it all.
One top-rated option is WATERMARK Baton Rouge, Autograph Collection, a boutique hotel that offers stylish rooms, a rooftop pool, and a fantastic restaurant.
If you're seeking a more historic experience, consider staying at The Stockade Bed and Breakfast, a charming inn located in a 19th-century farmhouse.
For those on a budget, the Baton Rouge Red Roof Inn or the Comfort Inn Baton Rouge are great options, offering comfortable accommodations at affordable prices.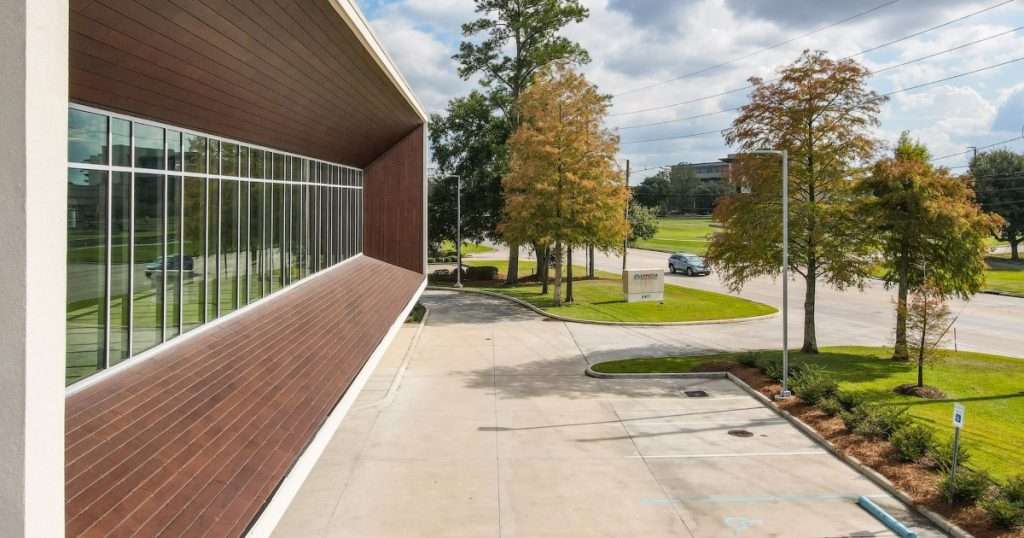 No matter where you choose to stay, you'll be surrounded by the warmth and hospitality that Baton Rouge is known for. So book your stay and get ready to make lasting memories in this vibrant city.
IF YOU FOUND THIS POST USEFUL, PLEASE LEAVE A COMMENT AND CHECK OUT THE BEST CITIES TO VISIT IN IRELAND