If you're looking for interesting things to do in ballito, and one of the perfect beach holiday spots in South Africa, Then look no further than this beautiful destination.
This coastal town is situated on the Dolphin Coast of KwaZulu-Natal and is known for its beautiful beaches, warm weather, and exciting attractions. Whether you're looking for some outdoor adventures or just want to relax and unwind, there are plenty of things to do in Ballito. From exhilarating water sports to exploring historical sites and cultural attractions, here are the top 10 things to do in Ballito.
INTERESTING FACTS ABOUT BALLITO
Ballito, a small coastal town in KwaZulu-Natal, South Africa, is full of interesting and fun things to do. Did you know that Ballito is known as the Dolphin Coast? This is due to the fact that the waters around Ballito are full of dolphins, who can often be seen playing in the waves.
Another interesting fact about Ballito is that it's home to one of the world's longest stretches of beach, running for over interesting kilometers along the Indian Ocean. This beautiful beach offers plenty of activities for visitors from all over the world, from swimming and sunbathing to horse riding, stand up paddle boarding and kitesurfing.
Ballito is also known for its thriving nightlife. There are numerous bars and clubs where you can dance and enjoy a night out with friends. For those looking for a more relaxed atmosphere, there are plenty of restaurants and cafes that serve local and international dishes.
Finally, Ballito is home to many large shopping malls where you can find everything from clothing to electronics. Whether you're looking for souvenirs or just want to go shopping, Ballito has something for everyone.
SO, IF YOU'RE EVER IN BALLITO, LET'S WORK IT OUT. I'VE MADE A SELECTION FOR YOU
1) KITESURFING
Kitesurfing is one of the most popular activities to do in Ballito. This exhilarating sport is growing rapidly and offers an exciting experience that you won't soon forget! The area is especially suitable for kitesurfing, as it offers consistent winds and flat water conditions.
For those interested in learning, there are plenty of kitesurfing schools and instructors available in Ballito. They offer all-inclusive packages for beginners and advanced riders, giving you the chance to get the most out of your holiday. The professional instructors are highly experienced and will make sure you are safe and well taken care of during your lessons.
For more experienced riders, the spot at Willard Beach is a great place to practice and show off some of your tricks. It is also a great spot to take some amazing photos of yourself while kitesurfing.
Whether you're a beginner or experienced rider, Ballito has something to offer everyone. So come out and explore this beautiful coastal town while having an adventure of a lifetime!
2) HORSE RIDING
For those who are looking for a unique and exciting way to explore the area, horse riding is a great choice! Ballito has several companies offering horseback riding tours that take you along the beach and through the nearby game reserves.
From beginner riders to more experienced ones, there is something special for you. The area is also full of stunning natural beauty that you will be able to admire from the back of a horse. The coastal town of Ballito has many beautiful horse trails and offers great opportunities for horse lovers to explore.
So why not take the opportunity to have an unforgettable experience with your family or friends and ride horses along the beach or through the game reserves? check out this can help you Oaklands Equestrian Estate Professional horse riding training"
3) CATFISH BEACH
Situated on the southern shores of Ballito, Catfish Beach is a popular destination for sun seekers and outdoor enthusiasts alike. As one of the top spots for kitesurfing and windsurfing, the area offers fantastic waves to catch and a great spot to enjoy an afternoon out on the water. But there's much more to do here than just catching some waves!
Catfish Beach is an ideal spot for a day trip, with plenty of activities and facilities to choose from. On the beach itself you'll find a restaurant, shop and bar, making it a great place to hang out with friends and soak up the sun. Plus, there's the adjacent Umhlanga Lagoon Nature Reserve, with its fascinating wildlife.
If you're feeling adventurous then Catfish Beach is also a great place to explore. There are several bike trails that traverse through the reserve, while the nearby Swallow Rocks provides stunning views of the Indian Ocean. Alternatively, take a kayak or paddleboard out onto the lagoon for a truly memorable experience.
So whatever your tastes or interests, you can be sure to find something to do at Catfish Beach. With its great waves and stunning scenery, it is definitely one of Ballito's must-visit attractions!
4) MOUNTAIN BIKING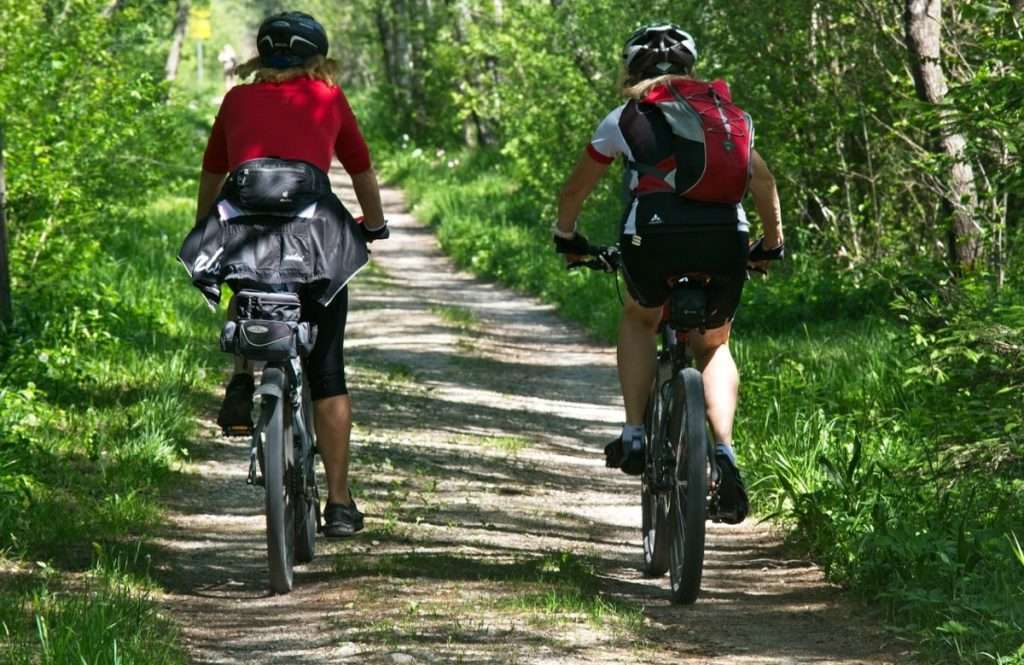 Located along the KwaZulu-Natal North Coast, Ballito is an ideal destination for mountain biking enthusiasts. With its lush green hills, rolling hills and breathtaking views, it's a perfect spot for an exhilarating and challenging ride.
For the experienced riders, Ballito offers many different trails and tracks to suit your level of skill and style of riding. There are a variety of paths, ranging from easy terrain to technical single track and a few cross country rides. The trails are suitable for all ages and abilities, allowing you to make your way around the area with ease.
If you don't have your own bike, there are a number of bike hire companies in Ballito that can provide you with the necessary equipment. These companies also provide bike tours in the area, so you can explore the sights of Ballito with the help of a knowledgeable guide.
Ballito also provides mountain biking competitions throughout the year. These events are great for those looking to compete or just spectate as some of South Africa's top mountain bikers take on the rugged terrain.
No matter what level of rider you are, Ballito is sure to have something for you. Whether you're looking for a leisurely ride or a challenging adventure, Ballito has the perfect route for you. So don't hesitate any longer, book your trip to Ballito today and get ready to experience the thrill of mountain biking!
5) BALLITO LIFESTYLE CENTRE
Located on the beautiful location of KwaZulu- Dolphin Coast,, the Ballito Lifestyle Centre offers a wide range of activities and services for all ages. Whether you're looking for a relaxing day at the beach, an exciting adventure in the sea or a leisurely stroll through the shops, the Ballito Lifestyle Centre has something interesting for everyone.
For those who enjoy more laid-back activities, the centre also features a movie theatre, several restaurants and cafes, shopping outlets and a beautiful beachfront promenade.
One of the most popular attractions in the area is Catfish Beach, which is renowned for its excellent swimming and surfing conditions. The beach also boasts a number of great restaurants and bars that offer delicious food and cold drinks with breathtaking views of the Indian Ocean.
The Ballito Lifestyle Centre is an ideal place to enjoy quality time with family and friends. Whether you're looking for an adrenaline-filled day or a relaxed stroll along the beachfront promenade, there's something for everyone to enjoy here. So make sure to add this unique destination to your list of must-visit places in KwaZulu-Natal!
6) NIGHTLIFE IN BALLITO
If you're looking for a night out with some fun, Ballito is the place to be! With a variety of clubs, pubs and bars around, you won't be stuck for something to do. Here's just a few places you should check out while in Ballito.
SALT ROCK COUNTRY CLUB: This place is a great spot to start the night with some delicious food and drinks. The atmosphere is always buzzing with live entertainment and DJs spinning the latest tunes. There's also pool tables and arcade games to keep you entertained all night long.
SIMBITHI COUNTRY CLUB: This rustic bar offers a chilled vibe with a selection of craft beers, gin and wine on tap. You can also catch some live music from local artists, making it a great spot to spend your night.
The Pub: The Pub is a great spot to hang out and watch the big game. With multiple TVs, you won't miss a minute of the action. There's plenty of beers on tap and classic pub grub like burgers and fries to enjoy as well.
HOPS RESTAURANT & BAR BALLITO: This vibrant nightclub has everything you need for a wild night out. From glow-in-the-dark cocktails to live music and a large dance floor, HOPS RESTAURANT & BAR BALLITO is sure to get you grooving till the early hours of the morning.
So if you're looking for a great night out in Ballito, there's no shortage of places to choose from! With something for everyone, Ballito is the perfect spot for an unforgettable night.
7) MONKEYLAND KZN
Located in the heart of Ballito, Monkeyland KZN is a great way to experience the local wildlife. This conservation and education center has over 60 species of animals, including primates such as vervet monkeys, guenons, patas, and mangabeys.
All the primates are housed in large open enclosures and are well cared for. Monkeyland KZN also offers a range of activities for visitors to enjoy, including game drives, bird watching, and guided tours with expert guides.
There's also a restaurant and a gift shop where you can buy souvenirs. Whether you're a wildlife enthusiast or just looking for a fun activity to do with the family, Monkeyland KZN is an experience you won't soon forget.
8) NDLONDLO REPTILE PARK
Located in the heart of Ballito, Sugar Rush Park, Esenembe rd, Compensation, Dolphin Coast , Ndlondlo Reptile Park offers visitors a unique and interactive experience with reptiles. This family-friendly park is home to over 40 different species of lizards, snakes, crocodiles, tortoises and frogs. The knowledgeable staff at Ndlondlo Reptile Park are always available to answer any questions visitors might have. Visitors can even get up close and personal with some of the animals, providing an unforgettable experience. For those who are interested in reptiles, this park is a great place to learn more about the fascinating creatures.
Ndlondlo Reptile Park is open seven days a week and is open from 10am to 4pm. Admission fees are R65 for adults, R45 for children and R30 for pensioners. but may change anytime, It is advised that visitors book their tickets in advance as this park is popular amongst locals and tourists alike.
If you're looking for a fun and educational activity to do in Ballito, then look no further than Ndlondlo Reptile Park. Get up close and personal with some of the most interesting creatures on earth and discover more about these amazing animals. This unique experience is one you won't forget!
9) I HEART MARKET
If you're looking for a great shopping experience in Ballito, then you have to check out the I Heart Market. This market is a unique outdoor shopping experience that offers everything from homemade food and crafts to vintage clothes and handmade jewellery.
The market is open on Saturday 8:30 am–2:30 pm so make sure to check it out. You'll find unique gifts, delicious treats and beautiful artisan products. Plus, you can enjoy live music, entertainment and workshops while you shop. It's a great place to find something special for yourself or a friend.
10) VISIT SOME BEST RESTAURANTS
When you are in Ballito, there are plenty of delicious restaurants to choose from that offer a wide range of cuisines. You can find local restaurants as well as international dishes. Some of the most popular restaurants in Ballito include The Tidal Restaurant, Crocworld Conservation Centre, Café Blu and Ocean Basket.
Coco's Buffet & Carvery Dining Room is located in the Salt Rock Hotel and offers an incredible fine dining experience with a stunning ocean view. They serve modern South African cuisine which is perfect for an intimate dinner or special occasion.
Crocworld Conservation Centre is located close to the beach and offers outdoor dining with live music and entertainment. Here you can enjoy a variety of dishes ranging from seafood to pizza and burgers.
NIKOS Ballito Bay is a local favourite and offers a relaxed atmosphere. Here you can find Italian cuisine as well as salads, sandwiches, wraps and much more.
Ocean Basket Ballito is another great option that serves fresh seafood dishes with a unique twist. This spot is perfect for a light lunch or dinner and their menus are very reasonably priced.
If you're looking for a romantic dinner, there are plenty of options in Ballito
For those looking for something quick and easy, there are also several fast food options like Steers, Nando's and Spur.
No matter what your taste preferences may be, you will find something to enjoy in Ballito. you can check this Ashwell