Are you planning a trip to South Africa? When planning your trip to this beautiful country, packing the right items is essential for a successful and enjoyable experience. Knowing what to bring can be difficult, especially if you are not familiar with the south African regions.(WEATHER), To help make your packing easier, we've compiled a list of the most important Things to Pack When Traveling to South Africa,
You may notice links in this blog post, and if you decide to buy something from them, I will receive a little commission at no additional cost to you.
From warm clothes to sunscreen and insect repellent, are some of The Most Important Things to Pack When Traveling to South Africa ever,
This list will help ensure that you have all the essentials to make your trip memorable. Read on to learn more about the items you should not forget when packing for your upcoming South African adventure! Let's discover the most important things to pack when traveling to South Africa.
THE IDEAL ITEMS TO CARRY ON YOUR SOUTH AFRICAN SAFARI
Going on a safari is likely at the top of your list when you are visiting South Africa. However, packing for a safari can be overwhelming, as it requires specific items that are not commonly used in daily life. Here are the top items you should consider carrying on your South African safari:
(01) BINOCULARS – A good pair of binoculars will allow you to observe wildlife from a safe distance, without disturbing them or risking your safety. check the link to get yours if you dont have one get it here
(02) SUNSCREEN – With the strong South African sun, it's essential to pack a HIGH SPF SUNSCREEN BEST SELLER to protect your skin from harmful UV rays.
(03). INSECT REPELLENT – Mosquitoes and other insects can carry diseases, so it's vital to pack a reliable insect repellent. i have selected for you, or you check out this one as is the best BRACELETS, DEET-FREE
Hat and sunglasses – Protect your eyes and face from the sun by carrying a wide-brimmed hat and a pair of sunglasses
04. HAND SANITIZER– As you will be touching different surfaces while on your safari, it's important to keep your hands clean. Hand sanitizer is an easy way to stay germ-free : PURELL ADVANCED HAND SANITIZER REFRESHING GEL,
IMPORTANCE OF HAVING HIGH-QUALITY TRAVEL ITEMS FOR YOUR TRIP TO SOUTH AFRICA.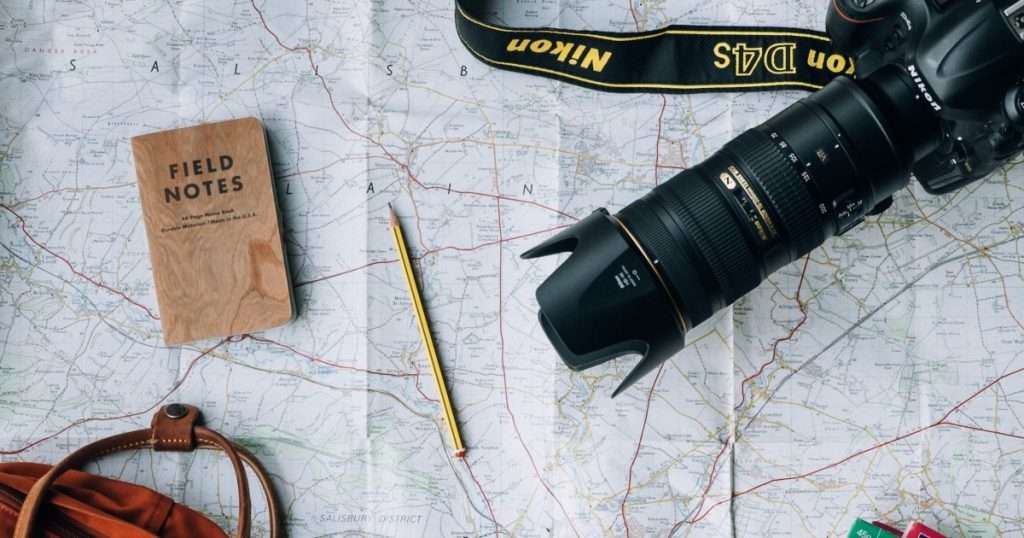 Whether you are planning to explore the incredible landscapes of South Africa or experience the bustling cities, it is important to be prepared for your trip. Having high-quality travel items can make your journey easier and more comfortable. so is better be aware of the most important Things to Pack When Traveling to South Africa
Passports and visas are the most important items to bring when traveling to South Africa. You must have these documents with you at all times. The yellow fever certificate is also required for travelers from certain countries, so make sure to obtain one before you leave.
Malaria medication is also a must-have if you're traveling to certain parts of South Africa. Talk to your doctor about the best options for you so that you can be prepared for any situation.
A first-aid kit should also be included in your packing list. It's always better to be prepared for any emergencies that may occur while on the road. Band-aids, antiseptic wipes, antihistamines, and pain relievers are some of the items you should have in your kit.
Sunscreen and insect repellent are two other items that are important to bring when traveling to South Africa. Since the African sun is very strong, having good sunscreen is essential for protecting yourself from getting sunburnt. Insect repellent will help keep away mosquitos and other pesky bugs that may ruin your trip.
Good walking shoes should also be part of your packing list. Whether you're exploring the bush or wandering around the cities, comfortable shoes will help make your journey easier. check out here some of then best walking shoes i have selected for you,
Finally, don't forget to bring a camera to capture all your experiences in South Africa. There are so many amazing sights to see, and a camera can help you remember them all.
Having high-quality travel items with you while in South Africa will ensure that you have a safe and enjoyable experience. So make sure to pack all the essentials before you depart!
(01) PASSPORT-ONE OF THE MOST IMPORTANT THINGS TO PACK WHEN TRAVELING TO SOUTH AFRICA
It is essential to make sure that you have a valid passport when traveling to South Africa. Make sure your passport is valid for at least six months after your planned return date and that you have enough blank pages for any visas or entry/exit stamps.
If you don't have a passport, you can apply for one at your local passport agency. It may take several weeks to obtain your passport, so be sure to plan ahead. Once you have your passport, make sure you keep it in a safe place while you are traveling.
You should also consider bringing a photocopy of your passport in case the original gets lost or stolen. Additionally, you should invest in some type of passport protection, such as a neck pouch or RFID-blocking wallet, to ensure the safety of your important travel documents. GENUINE LEATHER PASSPORT AND VACCINE CARD HOLDER COMBO
2) VISA
Traveling to South Africa requires a valid visa for many travelers, depending on your country of origin. Visas can be obtained from the nearest South African Embassy or consulate in your country of residence. It is important to apply for the correct type of visa and ensure that it is valid for the entire duration of your stay.
Most visas are valid for 3 months and can be extended up to 6 months. Some countries such as the United Kingdom, United States, Australia and New Zealand are exempt from visa requirements.
It is important to note that if you are traveling to South Africa with children, each child will require their own visa. Ensure that you have all the necessary paperwork including birth certificates, travel documents and visa applications prior to your departure.
For more information on South African visa requirements, check out the official website of the Department of Home Affairs.
3) YELLOW FEVER CERTIFICATE
one of The Most Important Things to Pack When Traveling to South Africa, and first choice, it is important to bring your Yellow Fever Certificate. This document is required for entry into South Africa if you have been in an area with a risk of Yellow Fever.
It can be obtained from most health care providers or international travel clinics. The certificate should be dated within the last 10 years and must include your name, date of birth, and country of origin. Make sure to keep the certificate on you at all times during your trip in case you are asked to show it.
4) CAMERA-IS ONE OF THE MOST IMPORTANT THINGS TO PACK WHEN TRAVELING TO SOUTH AFRICA
A camera is an essential item when traveling to South Africa and elsewhere. There are so many amazing sights that you'll want to capture, from the Big 5 roaming the savanna to the natural wonders of the Garden Route.
While smartphone cameras are great for quick photos, having a dedicated camera will give you better quality images and greater control over how you shoot your shots. Make sure to bring along an extra memory card, a lens cleaning cloth and other necessary accessories. If you don't already own a camera, consider renting one for the duration of your trip.
5) BINOCULARS
When you're traveling to South Africa, another one of the most important items you should pack is a pair of binoculars. Binoculars can help you see wildlife from a distance, and are great for spotting animals in their natural habitats.
While binoculars can be bulky, it's worth bringing along a lightweight pair so you can get the best views. When packing, make sure to include a protective carrying case for your binoculars to avoid any potential damage. Whether you're watching elephants roam around the Kruger National Park or taking in the scenic views, binoculars will help you get the most out of your time in South Africa.
BINOCULARS FOR ADULTS AND KIDS, HIGH POWER EASY FOCUS BINOCULARS WITH LOW LIGHT VISION, COMPACT BINOCULARS FOR BIRD WATCHING AND TRAVEL : BEST BINOCULARS FOR BIRD WATCHING (2023)
6) FIELD GUIDE
When visiting South Africa, it is essential to bring a field guide to help you identify the local wildlife and plants.
A field guide will give you detailed descriptions and photographs of the creatures, plants, and other things you might come across while exploring the great outdoors. It is a fantastic resource for any nature lover or aspiring naturalist! You'll be able to identify animals and plants in their natural habitats if you have a field guide.
This can make your journeys far more interesting and pleasurable. A field guide can also help you learn about the various protected areas in the country and the rules for visiting them. Before your trip, make sure to pick up a field guide.
SOUTH AFRICA WILDLIFE: A FOLDING POCKET GUIDE TO FAMILIAR ANIMALS IN THE SOUTH AFRICAN REGION (WILDLIFE AND NATURE IDENTIFICATION)
7) COMFORTABLE SHOES-ONE OF THE MOST IMPORTANT THINGS TO PACK WHEN TRAVELING TO SOUTH AFRICA
When traveling to South Africa, it is important to pack the appropriate footwear. Footwear that is both fashionable and comfortable enough to walk in for extended periods of time is essential.
Depending on your itinerary, you may need to bring a variety of footwear, including hiking boots, sandals, and dress shoes. Hiking boots are ideal for any outdoor activity because they provide support and protection against uneven terrain.
Sandals are ideal for walking around cities or going to the beach, while dress shoes are required for evenings out. Whatever shoes you bring, make sure they are lightweight, breathable, and properly fit your feet. Packing the wrong shoe can result in sore feet.
8) SUNGLASSES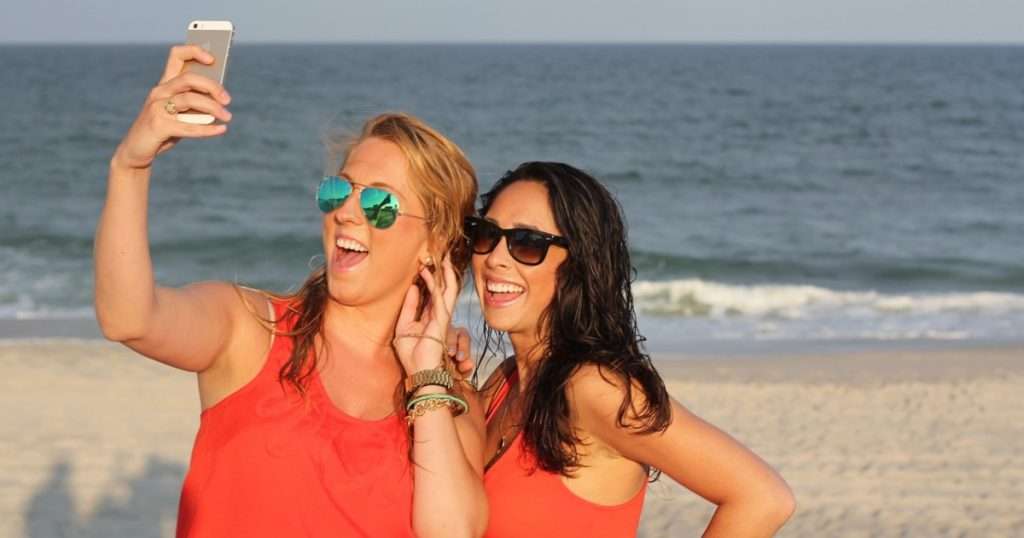 No matter what the season, sunglasses are a must-pack item when traveling to South Africa. From sunny days on safari to long drives through the countryside, your eyes will thank you for bringing along a good pair of shades.
Not only do sunglasses protect you from harsh UV rays, but they also help shield your eyes from wind and dust. When choosing a pair of sunglasses, make sure they have full UV protection and a comfortable fit.
BEST SUNGLASSES FOR YOUR HOLIDAY IN SOUTH AFRICA
9) FLASHLIGHT- ANOTHER MOST IMPORTANT THINGS TO PACK WHEN TRAVELING TO SOUTH AFRICA
A flashlight is an essential item to bring along with you. Whether it's a headlamp for night hikes or a small flashlight to help you navigate the dark streets at night,
having a light source is essential. Flashlights can be used in a variety of situations while exploring the country, from helping you find your way back to your hotel late at night to assisting you on a bush walk or nighttime safari. Additionally, flashlights can be used for emergencies such as when you need to signal for help or navigate yourself out of danger. Make sure to bring along an extra set of batteries, just in case.
10) PORTABLE CHARGER
One of the most important items you need to pack when traveling to South Africa is a portable charger. With modern devices like phones, cameras, and tablets consuming so much power, it's easy to find yourself stranded with no battery life.
Make sure to bring a reliable portable charger that can keep your devices powered up for days. Not only will this help keep you connected and entertained, but it'll also ensure that you won't miss any important notifications or messages from home.
Keep in mind that In South Africa, the type N socket and plug are the official standard. Type C connectors are likewise legal, however type C sockets are not. However, this is not a problem because type C plugs are 100% compatible with type N sockets. The earlier type M standard is being phased out yet remains widely used..
TIPS FOR YOU
Plug Adapters : one of The Most Important Things to Pack When Traveling to South Africa
it's important to bring the right plug adapters for your electronics. South African outlets are Type M, with three round pins in a triangular formation. Some hotels will provide adaptors, but it's always best to have your own just in case.
It's also important to make sure that the voltage is compatible with your electronics, as the voltage in South Africa is 220-240 volts. Be sure to check the label on your electronics and buy the appropriate plug adapters to avoid potential damage.
In addition to having the correct plug adapters, it's also wise to bring surge protectors. South Africa has frequent power outages and surges, so be sure to protect your devices from any potential damage.
TYPE M PLUG ADAPTER IS IDEAL FOR YOUR TRIP TO INDIA, LESOTHO, MOZAMBIQUE, NAMIBIA, NEPAL, SINGAPORE, SOUTH AFRICA, SRI LANKA,
MONEY
When traveling to South Africa, it is important to make sure you have access to enough cash. The local currency is the South African Rand,
so make sure to convert some of your money into Rand before you travel. Credit cards are widely accepted, but it's still a good idea to carry some cash with you. When changing money, shop around for the best exchange rates.
It is also important to note that there are ATM fees for withdrawing cash in South Africa, so it may be better to withdraw larger amounts at once BUT BY USING ATMS IN THE SAFE PLACES LIKE MAILS. You can also check with your bank if they offer any discounts or promotions for using their ATM's overseas. Additionally,
it is a good idea to keep an eye on exchange rates in case you need to exchange more money while abroad. Finally, make sure to bring along a few small bills for tips and smaller purchases.
INSURANCE
INSURANCE-IS ONE OF THE MOST IMPORTANT THINGS TO PACK WHEN TRAVELING TO SOUTH AFRICA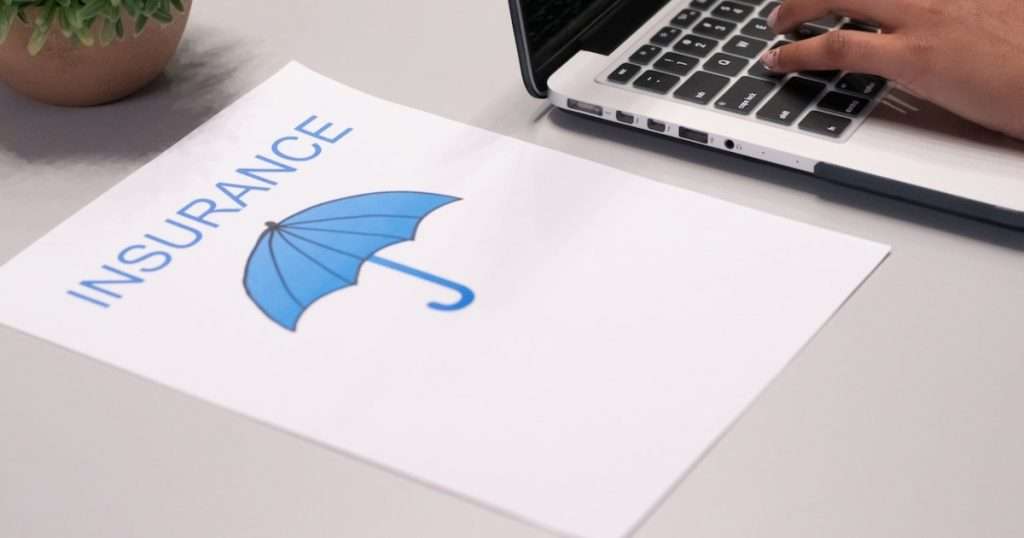 It is essential to purchase travel insurance when visiting South Africa or elsewhere. Your insurance should cover medical expenses, personal liability and loss of luggage or other items.
In addition, you may want to consider getting evacuation insurance to cover the costs of being transported back to your home country in the event of an emergency. Make sure that your policy covers any activities you plan on doing during your trip.
For example, if you plan on going on safari, you will need to purchase additional insurance for this activity. When purchasing travel insurance, make sure to read the fine print and understand what is covered and what is not.
IF YOU FOUND THIS POST USEFUL, PLEASE LEAVE A COMMENT OR ASK A QUESTION. AND TAKE A LOOK AT THIS OTHER POST THAT MIGHT BE USEFUL.