For good reason, this lovely country is one of Africa's most popular tourist destinations. It might be difficult to know where to begin when it comes to the greatest tourist attractions in South Africa. This country offers a broad selection of attractions that cater to all types of travelers including you, from magnificent beaches and breathtaking mountains to national parks brimming with wildlife and rich cultural heritage.
Whether you're an adrenaline seeker looking for thrills or a history buff eager to explore the past, there's something special for everyone who dreams of discovering Africa's beauty by exploring these great spots with so many interesting tourist attractions in South Africa. I've hand-picked it specifically for you.
This post contains affiliate links, which means that if you click and buy, I may receive a commission at no additional cost to you. For more information, please visit my disclosure policy.
There is no shortage of things to see and do in this beautiful country. So pack your bags and get ready to explore the best of South Africa as we take you on a journey through the top tourist sites in the country that you simply cannot miss.
(01) Kruger National Park-Limpopo and Mpumalanga provinces.
Kruger National Park is the ultimate place for exploring South Africa's untamed side and should be on your bucket list. This landmark park is one of Africa's largest game reserves and provides an outstanding safari experience that you will not find anywhere else in the world.
Kruger National Park is home to an incredible array of wildlife, including the famous Big Five: elephants, lions, leopards, buffalos, and rhinos. As you embark on a game drive through the park, be prepared to be amazed by the sheer beauty and diversity of the animals you encounter.
The best things to do in Kruger National Park
Are you ready for an adventure in Kruger National Park? This iconic game reserve is a must-visit destination for wildlife enthusiasts and nature lovers alike. So, what are the best things to do in this vast wilderness?
Are you prepared to embark on an adventure in Kruger National Park? If so, let's go explore this beautiful location. This legendary game reserve is a must-see for both animal aficionados and nature lovers. What are the best activities in this huge wilderness?
Firstly, embark on a thrilling game drive and get up close and personal with the incredible wildlife that calls Kruger home. Keep your eyes peeled for the famous Big Five as you explore the park: elephants, lions, leopards, buffalos, and rhinos. The thrill of spotting these majestic creatures in their natural habitat is truly unforgettable. Check out the 2D1N Kruger Park Safari Tour from Cape Town for the best experience ever. Highly recommended.
Next, immerse yourself in the birdwatching opportunities that Kruger has to offer. With over 500 species of birds, this park is a haven for bird lovers. Grab these best binoculars and spot colorful and unique birds like the lilac-breasted roller or the African fish eagle.
The best places to stay in Kruger National Park
For those seeking luxury,check out Sabi Sand Game Reserve Hotels — Best Price Guarantee, these are numerous high-end lodges scattered throughout the park. These lodges offer world-class amenities, stunning views, and unparalleled service. Imagine waking up to the sound of birds chirping, stepping out onto your private deck, and sipping your morning coffee as you watch elephants roam nearby. With luxury lodges like, Oase by 7 Star Lodges – Greater Kruger Private 530ha Reserve and Lion Sands Narina Lodge, you can experience the ultimate in comfort and style.
If you prefer a more rustic and adventurous experience, check out these 10 Best Kruger National Park Camping Sites,you will definitely find plenty of campsites available where you can pitch your tent and immerse yourself in the wilderness. Many of these campsites offer basic facilities and the opportunity to truly connect with nature. Spend your evenings around a campfire, listening to the sounds of the bush and gazing up at the starry night sky.
For those looking for a unique experience, consider staying at one of the private game reserves adjacent to Kruger National Park.(Umkumbe Safari Lodge Riverside)Located in Skukuza, Umkumbe Safari Lodge Riverside provides accommodation with free WiFi, air conditioning and access to a garden with an outdoor swimming pool. ( Mananga Bush Villa) and (Kruger Shalati – Train on The Bridge & Garden Suites), These reserves offer exclusive accommodations and personalized safari experiences. Imagine having a knowledgeable guide and tracker all to yourself as you explore the reserve and witness incredible wildlife sightings.
No matter where you choose to stay in Kruger National Park, you can rest assured that you'll be surrounded by the beauty of nature and have the opportunity to witness unforgettable wildlife encounters. So, take your pick and make your stay in Kruger a truly memorable one.
what to pack on a safari to Kruger park trip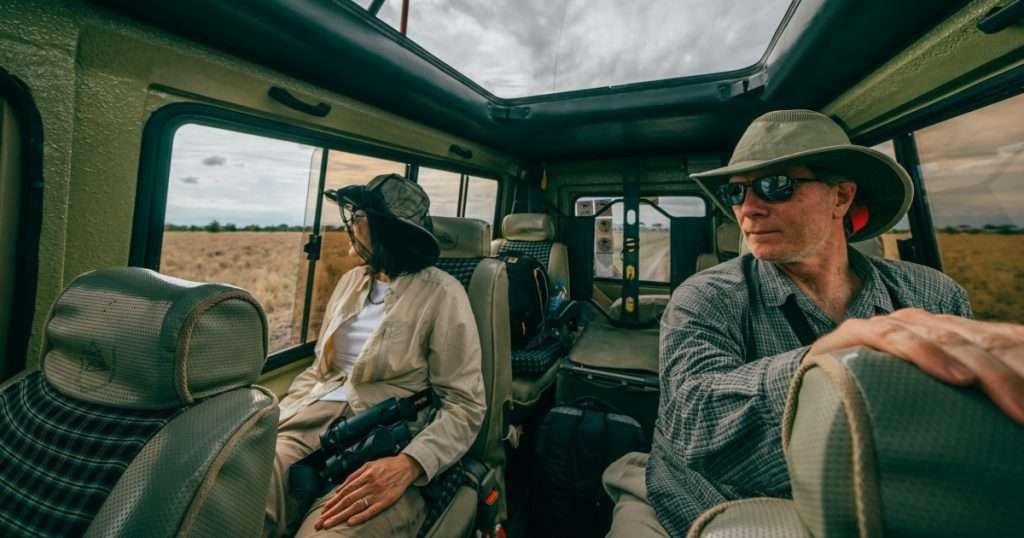 Embarking on a safari to Kruger National Park as one of the Best Tourist Attractions In South Africa is an exciting and unforgettable adventure. But before you set off, it's important to pack the essentials to ensure a comfortable and enjoyable trip. Here are some things to consider bringing:
1. Clothing: Pack lightweight, breathable clothing in neutral colors to blend in with the environment. Opt for long-sleeved shirts and long pants to protect against bugs and the sun. Don't forget a hat and sunglasses for added sun protection.
2. Footwear: Comfortable walking shoes or hiking boots are a must for exploring the park. Choose sturdy shoes that offer good support and grip.
3. Insect repellent: Kruger National Park is home to mosquitoes and other insects, so pack a strong insect repellent to ward them off.
4. Sunscreen: Protect your skin from the harsh African sun by packing a high SPF sunscreen. Apply it regularly throughout the day.
5. Binoculars: Enhance your wildlife viewing experience by bringing a pair of binoculars. This will allow you to spot animals in the distance and appreciate their beauty up close.
6. Camera and extra batteries: Don't miss the opportunity to capture incredible wildlife moments. Bring a camera with a telephoto lens and plenty of memory cards and batteries.
7. Water bottle and snacks: Stay hydrated during your safari by carrying a refillable water bottle. Pack some light snacks to keep your energy levels up during long game drives.
8. Personal medication: If you take any prescription medication, make sure to bring an ample supply. It's also a good idea to pack a basic first aid kit with essentials like band-aids, antiseptic cream, and painkillers.
Remember to check the weather forecast before your trip and pack accordingly. With these essentials in your bag, you'll be ready to embark on a safari of a lifetime in Kruger National Park.
(02) Durban is one of the best places to visit in South Africa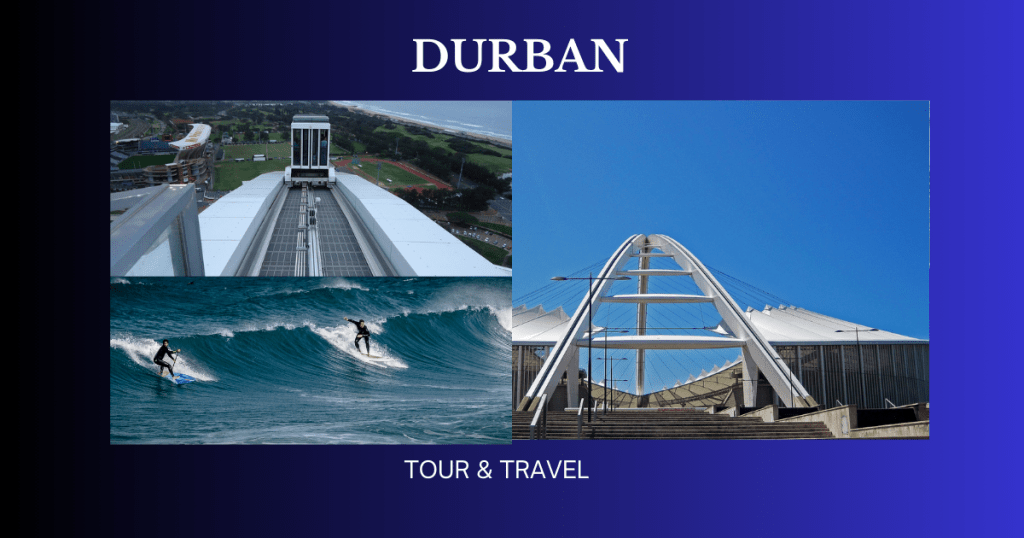 Durban is undoubtedly one of the best places to visit in South Africa, offering a vibrant and diverse experience that will leave you spellbound. Located on the east coast of the country, Durban is a melting pot of cultures and a paradise for beach lovers.
Durban is also a food lover's paradise. With its mix of Indian, Zulu, and British influences, the city offers a wide range of culinary delights. Don't miss the chance to try Bunny Chow, a delicious dish that consists of a hollowed-out loaf of bread filled with spicy curry. And if you're a fan of seafood, be sure to indulge in a plate of fresh Durban-style prawns or crayfish.
The best things to do in Durban
If you're planning a trip to South Africa, don't miss the vibrant city of Durban with The Best Tourist Attractions In South Africa! This coastal gem offers a wide range of activities and attractions that will make your visit unforgettable. Start by exploring the stunning beaches that stretch for miles along the city's golden coastline. Whether you want to soak up the sun, take a refreshing swim in the warm Indian Ocean waters, or try your hand at surfing, Durban's beaches have something for everyone.
For a taste of Durban's rich cultural heritage, head to the bustling Victoria Street Market. Immerse yourself in the vibrant sights, sounds, and flavors of Indian culture as you explore the market's stalls filled with spices, textiles, and traditional crafts. The colorful and lively Warwick Junction is another must-visit destination, offering a wide range of products and showcasing the diverse community that calls Durban home.
History enthusiasts won't want to miss the iconic Durban City Hall, a magnificent building that is a testament to the city's past. Take a guided tour to learn about its history and marvel at its beautiful architecture. And for sports fans, a visit to the Moses Mabhida Stadium is a must. Take a thrilling ride on the SkyCar to the top of the stadium and enjoy breathtaking views of the city and the Indian Ocean.
The best places to stay in Durban
Looking for the best places to stay in Durban? Look no further! This vibrant coastal city offers a wide range of accommodation options to suit every traveler's needs and preferences. If you're looking for luxury, the city boasts a number of upscale hotels and resorts that offer stunning ocean views, luxurious amenities, and world-class service. These properties are perfect for those looking to indulge and relax in style.
For a luxurious beachfront experience, check out these Top Hotels In Durban from Booking.com – consider staying at one of the upscale hotels along the Golden Mile. These hotels offer stunning views of the ocean, direct access to the beach, and a range of amenities such as pools, spa facilities, and fine dining options. and near most of The Best Tourist Attractions In South Africa Durban,
For a more budget-friendly option, Durban also offers a range of guesthouses, bed and breakfasts, and self-catering apartments. These accommodations provide a comfortable and affordable stay, often with a homely atmosphere and personalized service. They are a great choice for travelers looking for a more intimate and local experience.
If you're a nature lover, consider staying in one of the lodges or resorts located in or near Durban's nature reserves. These properties offer a unique opportunity to stay close to the wildlife and natural beauty of the region, with the convenience of being near the city.
IF YOU FOUND THIS POST USEFUL, PLEASE LEAVE A COMMENT OR ASK A QUESTION. AND TAKE A LOOK AT . What to Pack for a Cruise in 2023 | Top 40 Cruise Essentials