If you're looking for an amazing beach holiday, South Africa is the perfect destination! With stunning coastlines, dramatic mountains and crystal-clear waters, From the pristine white sand beaches of Durban to the crystal-clear waters of Knysna, not to mention Cape Town's most beautiful beaches in the country and around the world. so, let's discover The Best South African Cities with Beautiful Beaches to Visit
South Africa is home to some of the most stunning beaches in the world. Whether you're looking for a romantic getaway or an adventurous family holiday, South Africa's beaches have something to offer everyone.
In this blog post, we'll be highlighting the top 10 most stunning South African beaches you have to visit! From spectacular natural beauty to vibrant cultural attractions, these beaches offer something special that you won't find anywhere else.
WHY SHOULD YOU GO TO SOUTH AFRICA IF YOU ENJOY GOING TO THE BEACH?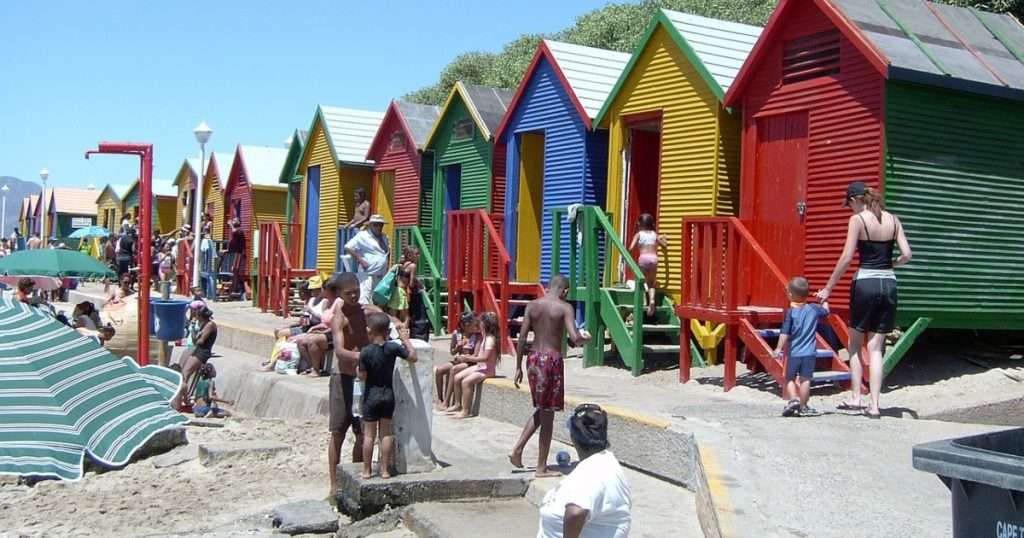 South Africa is renowned for its stunning beaches and is a great destination for beach lovers! Not only does it offer a range of beautiful coastal cities, but its rich culture, fascinating wildlife, and vibrant nightlife make it an ideal place to visit.
FIRST, South Africa is home to some of the world's most breathtaking beaches. Beachgoers can choose from the bright blue waters of Plettenberg Bay to the white sandy beaches of Camps Bay.Moreover, its unique landscapes are worth exploring, such as the famous Boulders Beach, which is home to a colony of African penguins. There are also plenty of opportunities to engage in activities such as snorkeling, fishing, and kayaking.
SECOND, South Africa is a culturally diverse country with a long and fascinating history. From ancient tribal cultures to traditional African music and cuisine, Visitors can learn a lot about the local culture while soaking up the sun at the beach. Furthermore,
FINALLY, South Africa is a great place for wildlife enthusiasts. Whether you are interested in big game animals such as elephants and lions or smaller animals like birds and reptiles, there are plenty of opportunities to explore the country's wildlife. There are also many national parks to visit and explore.
IN SHORT, South Africa is an ideal destination for beach-lovers looking to enjoy the sun, sand and surf while exploring the country's unique culture and wildlife. With plenty of stunning beaches, activities to choose from, vibrant nightlife and amazing wildlife, there is something for everyone! and now we must discover these Best South African Cities with Beautiful Beaches to Visit,
(01) CAPE TOWN IS ONE OF THE BEST SOUTH AFRICAN CITIES, WITH BEAUTIFUL BEACHES.
Cape Town is the second-largest city in South Africa and a major tourist destination. It has some of the most beautiful beaches in the country and is known for its stunningly scenic coastal views. Cape Town is also home to many of South Africa's most popular attractions, including Table Mountain, Robben Island, and the V&A Waterfront.
When it comes to beaches, there's no shortage of great options in Cape Town. Clifton Beach, located on the Atlantic Seaboard, is one of the most beautiful beaches in the city. It offers picturesque views of the Twelve Apostles mountain range, Table Mountain, and Lion's Head. Camps Bay Beach is another favorite spot for sunbathers. With white sand and turquoise waters, this beach is perfect for swimming and snorkeling.
Llandudno beach :
is a beautiful and popular beach destination. It is considered to be one of the most beautiful beaches in South Africa and is known for its stunning beauty and white sand. A beach is a great place for sunbathing, swimming, and just relaxing and enjoying the stunning views of the ocean.
The beach is surrounded with restaurants and cafes where you may eat or drink while admiring the vista. There are also several lifeguards on duty at the beach to assure your safety while you enjoy the waves and sand. Kayaking, snorkeling, stand-up paddleboarding, and boat trips are also available at the beach.
The nearby town of Hout Bay offers some fantastic attractions for visitors including a boat trip to see the seals at Duiker Island, a day trip to Robben Island, and a tour of the nearby wineries. There are also plenty of shops and restaurants to explore as well.
Llandudno beach is one of the best beach cities to visit in South Africa. With its stunning beauty and activities to do, it's sure to be a memorable trip for anyone who visits.
Cape Town's beaches are some of the most visited in South Africa and offer something for everyone. Whether you're looking for a place to relax or a more active beach experience, there's sure to be something here for you. So, why not book a trip to this amazing city and explore some of South Africa's best beaches?
(02) DURBAN IS ONE OF THE BEST CITIES, WITH BEAUTIFUL BEACHES.
Durban is one of the best cities in South Africa to visit, and it has some of the most beautiful beaches in the country. The city's coastline stretches for almost 100 kilometers, and it has a variety of beaches that cater to all tastes. From the secluded and quiet to the vibrant and lively, Durban has something for everyone.
The North Beach area is a popular spot for swimming and sunbathing. It features golden sand, tall palm trees, and lots of activities, including kayaking, boogie boarding, and jet skiing. Lifeguards are on duty at all times, so it's a safe place for families to enjoy the surf.
Along with swimming, you can also indulge in some fishing or go horse riding along the beach. There are also plenty of restaurants and cafes near the beach that serve up some delicious food and drinks.
If you're looking for something more secluded, then you can head to the Umhlanga Rocks beach, where you can spend time snorkeling and exploring the coral reefs. If you want to relax, then you can find some more tranquil spots further down the coast.
No matter what type of beach experience you're after, Durban is sure to have something for you. Whether it's swimming, snorkeling, or just relaxing in the sun, Durban's beautiful beaches offer something for everyone. So why not make the most of your South African holiday and explore Durban's stunning beaches today!
(03) GQEBERHA (PORT ELIZABETH) IS ONE OF THE BEST CITIES, WITH BEAUTIFUL BEACHES.
GQEBERHA, or Port Elizabeth, is one of the best South African cities to visit if you're looking for a beautiful beach getaway. This coastal city offers stunning white sand beaches with crystal blue waters that are perfect for swimming, surfing, and sunbathing.
The beaches here are incredibly diverse, ranging from wide open stretches to private coves. One of the most popular spots is Humewood Beach, which has plenty of amenities, including bathrooms, showers, changing rooms, and food kiosks. For a more secluded experience, head to King's Beach, which features an incredible rock pool that's great for snorkeling and exploring.
Gqeberha also offers lots of activities outside of the beach. Visitors can explore the city's many museums, shop at its bustling markets, or take in the view from the Donkin Heritage Trail. And when night falls, the city comes alive with vibrant restaurants and bars offering up delicious local cuisine and cool cocktails.
No matter what you're looking for in a beach vacation, Gqeberha has something for everyone. From breathtaking beaches to thrilling attractions and delicious eateries, this coastal city is sure to make your holiday memorable.
(04) PLETTENBERG BAY IS ONE OF THE BEST SOUTH AFRICAN CITIES WITH BEAUTIFUL BEACHES TO VISIT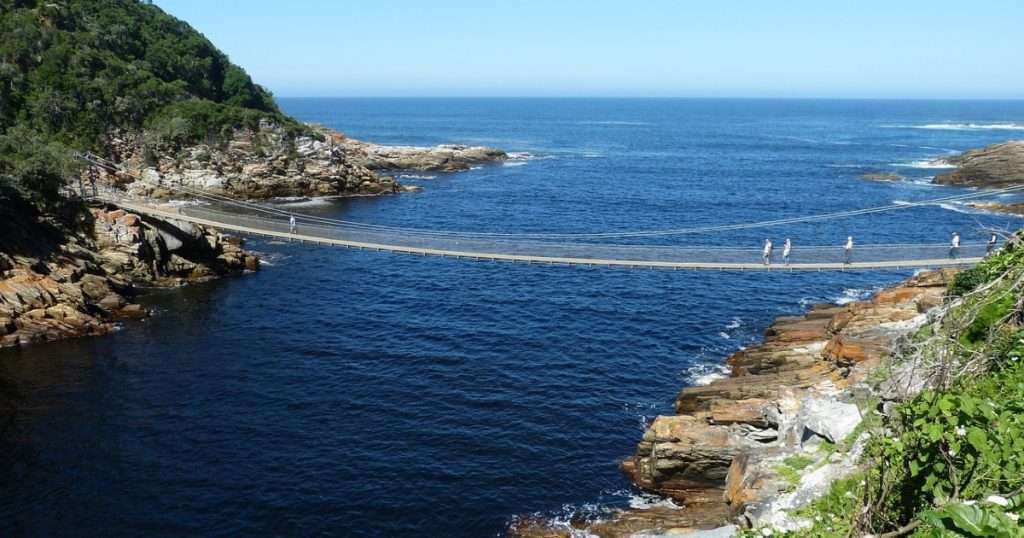 Plettenberg Bay, also known as "Plett," is an incredibly beautiful beach city situated along the Garden Route of South Africa. It's a vibrant coastal town that is perfect for people looking for a laid back beach vacation.
The main attraction in Plettenberg Bay is the long stretch of white sandy beaches and clear blue waters, which offer great opportunities for swimming, sunbathing, and other beach activities. Long walks along the beach to take in the scenery are possible, as is horseback riding along the beach.In addition, there are several local restaurants, bars, and cafes that offer a variety of delicious local cuisine.
There are also plenty of attractions nearby to explore, such as the Plettenberg Bay Nature Reserve, Robberg Nature Reserve, and Whale Rock Nature Reserve. Here, you can find an abundance of wildlife and enjoy the stunning views of the Indian Ocean and the Tsitsikamma Mountains.
If you're looking for a relaxing beach holiday with plenty of activities and beautiful scenery, then Plettenberg Bay is an excellent choice. Whether you're after an action-packed vacation or simply want to relax by the ocean, you won't be disappointed by what this beach city has to offer.
(05) (MOSSEL BAY) IS ONE OF THE BEST CITIES, WITH BEAUTIFUL BEACHES.
The city of Mossel Bay in South Africa is a popular destination for beach lovers. Located on the southernmost tip of the African continent, it boasts miles of stunning coastline and some of the best beaches in the country.
The spectacular Grootbrak beach is a major draw for tourists, with its pristine white sand and azure waters. The nearby Great Brak River offers excellent opportunities for fishing and is home to abundant bird life. A trip to Mossel Bay wouldn't be complete without visiting the famous Cape St. Blaize Lighthouse. It provides visitors with a stunning view of the ocean and the nearby river mouth.
A few kilometers away from Mossel Bay lies Dana Bay, an idyllic holiday town with a selection of wonderful beaches. Beachgoers can enjoy activities like swimming, sunbathing, and surfing in the waters of Dana Bay. Nearby attractions include the Dana Bay Nature Reserve, where one can find an abundance of indigenous wildlife.
Mossel Bay is also known for its vibrant nightlife and culinary scene. It offers a range of restaurants, cafes, and bars to suit every taste. For those looking for a more active night out, there are plenty of bars and clubs to explore.
For a unique beach experience, head to Mossel Bay – one of the The Best South African Cities with Beautiful Beaches to Visit
(06) MUIZENBERG BEACH IS ONE OF THE BEAUTIFUL BEACHES.
Located in the small town of Muizenberg in the Western Cape province of South Africa, Muizenberg Beach is known as one of the most beautiful and scenic beaches in the country.
This charming beach is situated on the Atlantic Coast, and with its soft white sand and crystal blue waters, it is a true paradise. The beach is especially popular among surfers, as the waves here are some of the best in South Africa. Along the beachfront, there are many cafes and restaurants, providing visitors with tasty snacks and refreshing drinks.
The beach also has a vibrant nightlife, so you can enjoy some great music and have fun with friends. Whether you're looking for some time to relax and unwind, or you're searching for a great place to surf and party, Muizenberg Beach is definitely a great choice.
If you're feeling adventurous, why not take part in one of the kayaking or paddleboarding tours available at the beach? It's an excellent way to explore the area while having lots of fun. If that's not your thing, then maybe just spend some time exploring the nearby shops and bars—they're all within easy walking distance.
Whatever activity you choose to do at this picturesque beach, you'll be sure to have an unforgettable experience! While visiting the area, don't forget to check out one of the oldest surfing schools located at Muizenberg Beach, Learn2surf.
They offer beginner and intermediate classes for those who want to learn how to catch their first wave or improve their surfing skills. In addition to surfing, Muizenberg Beach also offers plenty of other outdoor activities such as fishing, sailing, swimming, horseback riding, and kite flying.
With its stunning views, amazing restaurants, and lovely atmosphere, you won't want to miss out on visiting this wonderful beach.
Durban is another great city in South Africa as mentioned early and that makes the place The Best South African Cities with Beautiful Beaches to Visit , boasting some stunning beaches. Known as 'the playground of KwaZulu-Natal',"
Durban offers plenty of activities such as sunbathing, swimming, surfing, and more. Popular spots like North Beach and South Beach offer an array of beach activities, including surfing competitions and exciting events like Splashy Fen Music Festival.