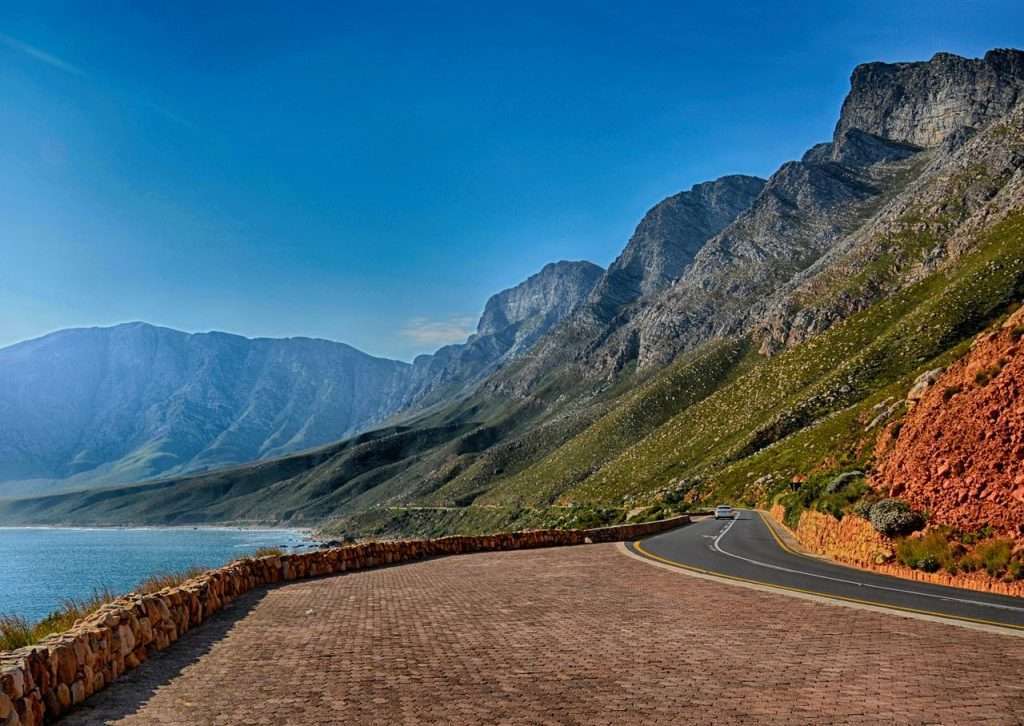 South Africa is well known as one of the  best places to visit in Africa. Home to some of the most breath-taking scenery, fantastic food, and heartwarming people you'll find anywhere in the world,
South Africa deserves its reputation as an incredible holiday destination. From safaris in Kruger National Park and whale watching in Hermanus, to wine tasting in Stellenbosch and party hopping in Cape Town,
There are plenty of options for the intrepid traveler to discover something truly unforgettable during their trip to South Africa. It can be difficult to know where to begin when it comes to planning your trip. Luckily, we've done the hard work for you and come up with this guide and facts on the top nine places to visit in South Africa!
And certainly, you could be wondering, "Why only 09 places?" Well, it's only that South Africa has nine provinces, and they all have everything you desire to see in this nation.
So let's discover the 09 best places to visit in south Africa, thanks to my list . 
South Africa is a beautiful country with many great attractions. However, tourists should be aware of the potential risks and make sure they have arranged appropriate accommodation in advance. 
With its beautiful coastal views, picturesque lakes, and gorgeous farmlands, cable car, walking trails, and abseiling, Cape Town is one of the world's most beautiful cities and one of the best places to visit in south africa . Start your days by trying something new by visiting beaches and Cape Wineland wine estates, and dont forget It's here that you'll find South Africa's best and most famous wine growing locations and vineyards, including Stellenbosch, Constantia, and Paarl. because the province is big enough and there is much more to explore.
Take your time to visit The V&A Waterfront, as it is one of South Africa's most visited destinations with almost 24 million visitors annually.
is a busy retail with thriving shopping, dining, and entertainment district with gift and design shops, a diverse museum culture, and a restaurant scene ranging from burger joints to fine bistros The Cape Wheel ride, the Two Oceans Aquarium, and the ClockTower Playground,
which is centered on an 1882 redbrick tower, are all family-friendly activities. Boats to Robben Island's Apartheid-era political jail depart nearby.
The Kruger National Park stretches for 350 kilometers and is 60 kilometers wide. The park was proclaimed a 'no hunting' zone by the Transvaal Republic government in 1898 and proclaimed a national park in 1926. It recently celebrated its 100th anniversary, making it the oldest park in Africa. This is a fascinating fact. 
When planning a trip to South Africa, everyone's attention is drawn to Kruger National Park. Each year, approximately 950 000 tourists visit location in South Africa. South Africans constitute 80% of all visitors.
The best time to visit the Kruger National Park is the dry season from May to October for the best game viewing and walking safari conditions. The vegetation is low and sparse at this time of year, making animals easy to identify and follow, while stable water sources provide a fulfilling safari experience in the Kruger.
The Kruger National Park is spread over two of South Africa's nine provinces, Limpopo and Mpumalanga, and there are great ways to explore the beauty of The Kruger National Park.
This is one of my favorite locations. I went twice and then decided to go again. I had a terrific time and would go again.
Hermanus is a town on the southern coast of the Western Cape province of South Africa.During the southern hemisphere winter, it is well-known for southern right whale watching. 
Being like a seaside town southeast of Cape Town, in South Africa's Western Cape Province. an renowned as the best place for land-based whale watching in the world. It is a luxury to have the nicest view in Hermanus from the clifftop above Voelklip beach. Whales may usually be seen from June to November, with September and October being the best months.
The Best Things To Do in Hermanus: Your Essential Guide
South Africa's Garden Route is famous for its breathtaking coastal views and prolific lighthouses. If you're looking for a bit of history with your natural beauty, then be sure to stop by Cape Town's District Six Museum. 
For a more serene experience, visit the reserve at Kogelberg Biosphere. The 10,000 hectares of coast is home to cacti, succulents and fynbos – an indigenous flowering plant found only in the Western Cape region. 
If you're after some serious hiking, there are few places better than the Dolphin Coast or southern KwaZulu Natal, which features mountains that top 3 600 meters above sea level.
The Garden Route is a 300-kilometer scenic route along South Africa's southwest coast known for its ecologically diverse vegetation, numerous lagoons, forests, lakes, and beautiful beaches. It runs from the Western Cape's Mossel Bay to the Eastern Cape's Storms River.
Robben Island is a South African island in Table Bay, 6.9 kilometers west of the shore of Bloubergstrand, north of Cape Town. It gets its name from the Dutch term for seals, which gives rise to the Dutch/Afrikaans name Robbeneiland, which translates as Seal Island.
This location is most famous as the place where Nelson Mandela, the first democratically elected president of South Africa, was imprisoned for 18 of his 27 years in jail. The island has Since then, the island has come to represent the triumph of democracy and freedom over oppression.. That is a great reason you should visit this place if you are ever around Cape Town.
Robben Island is a popular tourist destination in Cape Town. The island has held a jail, hospital, mental institution, leper colony, and military post over the ages. Today, the island hosts more than 100 bird species, including seabirds, waterbirds, and terrestrial birds.
How  tourist get to Robben Island?
Ferries take visitors to the island. All boats depart from Nelson Mandela Gateway on Cape Town's V&A Waterfront. Visitors are transported by bus after they arrive on the island. The Robben Island Tour fee includes transportation.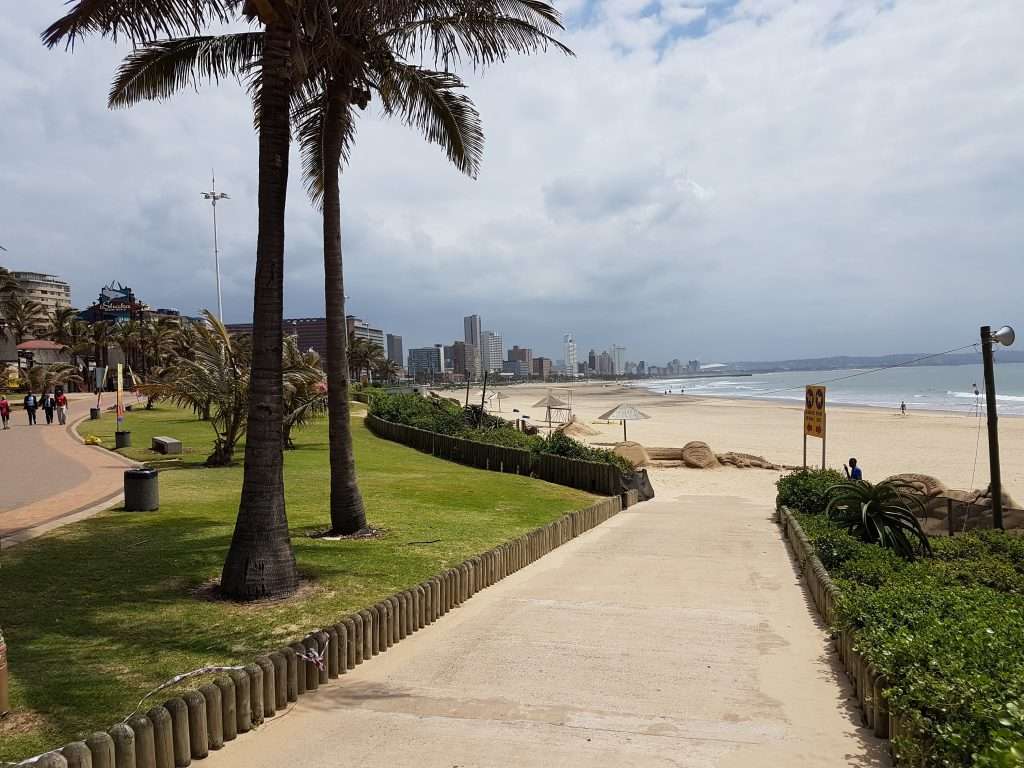 Durban, well known as a coastal city in eastern South Africa's KwaZulu-Natal province, is known for its African, Indian, and colonial influences. The interesting seafront promenade, which was renovated for the 2010 soccer World Cup, runs from uShaka Marine World, a massive theme park with an aquarium, to the futuristic Moses Mabhida Stadium. Durban Botanical Gardens showcase African plant species.
This beautiful city  has an irresistible vacation vibe, thanks to the idyllic beaches of the Golden Mile, world-class surf spots, and an active Indian community. The latter is responsible for the city's reputation as South Africa's curry capital, making it an appealing destination for foodies as well..
What is the best month to visit Durban?
Durban is noted for its tropical climate, which is hot and humid in the summer and warm and pleasant in the winter. Winter (April – August / September) is unquestionably the finest season to visit Durban. Temperatures vary from 14 to 24 degrees Fahrenheit, rainfall has decreased, and sky are largely blue and bright.
Durban is one of South Africa's safest metropolitan areas. Visitors will feel right at home in this sophisticated city. The risk of terrorism is almost non-existent, and tourist areas, such as those surrounding the beach strip, are covered by CCTV and routinely patrolled by local police. You should stay attentive and take all feasible precautionary steps to reduce the possibility of things going wrong. Safety Advice – KwaZulu-Natal
Johannesburg is a beautiful South Africa's biggest city and the capital of Gauteng province. Nelson Mandela and Desmond Tutu previously lived in the huge Soweto township. It is the African continent's most powerful commercial center. Its infrastructure matches that of leading first world cities.
Johannesburg is South Africa's bustling center, while Pretoria is the administrative capital; together, they constitute Africa's multi-cultural, multi-lingual superpower. From squatter settlements in Soweto to world-class hotels in Sandton, they are brimming with energy and passion. This is also the starting point for many of the world's largest and greatest game reserves.  
Johannesburg is the place to visit if you want to combine big-city culture, shopping, food, and nightlife with outdoor excursions, up-close wildlife encounters, and historical site visits. 
Explore caverns and wildlife reserves during the day, then dine at a fashionable café or five-star restaurant at night. Bring an additional, empty suitcase if you're a shopper. There are lots of unusual souvenirs to be found at malls, open-air markets, and sites that combine the two.
8. Drakensberg - KwaZulu-Natal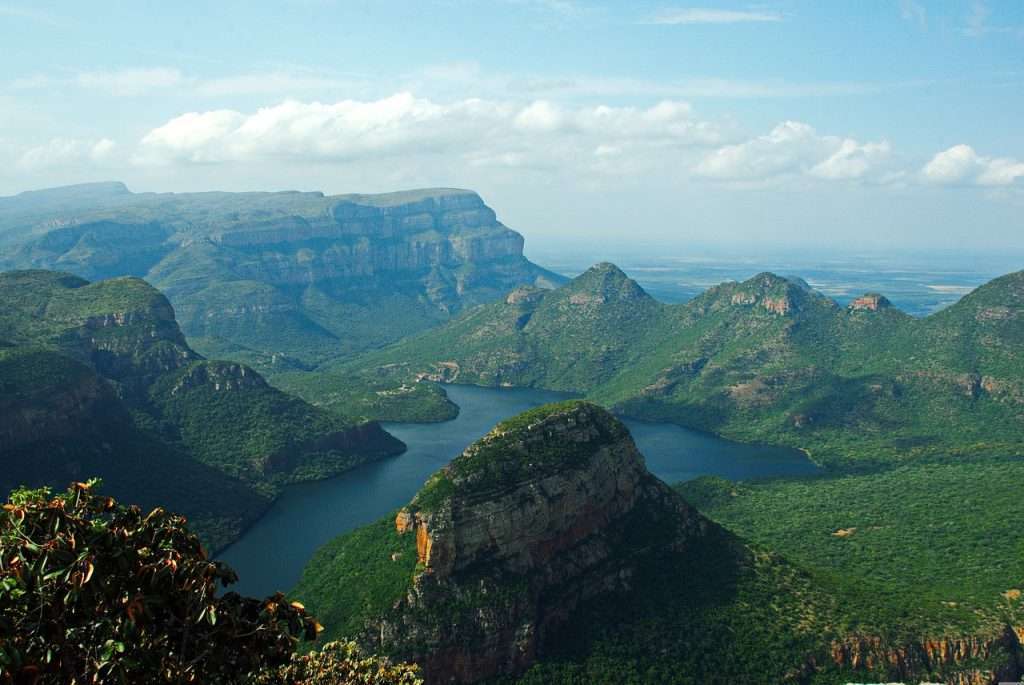 The magnificent and extraordinary Drakensberg, also known as the "Dragon Mountains," is one of the best and most interesting places to visit in this beautiful KwaZulu-Natal province and a dream South African holiday destination for almost everyone. and noted that  also has the highest peaks in this beautiful country.. 


The amazing region includes the World Heritage-listed uKhahlamba-Drakensberg Park, which has jaw-dropping beauty with jagged basalt buttresses and San rock art, as well as Royal Natal National Park, which has the magnificent Amphitheatre, a magnificent cliff face and the source of South Africa's main rivers. 


In this particular area, the Giant's Castle Game Reserve preserves enormous herds of eland.Dense woods thrive in the valleys, and the region is home to over 800 different varieties of angiosperms, as well as a diverse range of fauna. This is what distinguishes this location and makes it appealing to visitors. . ,
In the summer, the alpine vistas are lush and fruitful, with rushing waterfalls and crystal-clear streams. Snow covers the magnificent summits in winter.
There is a lot more to do and see in the surrounding region. Hiking and riding the beautiful mountain pathways, trout fishing, rock climbing, abseiling, parasailing, and rafting the waters of the fast-flowing rivers all attract visitors.. Hot air balloon rides are an excellent way to take in the scenery.
9. Penguin Colony, Simon's Town, Western Cap
The birds spend a lot of time eating out at sea between September and October, so there are fewer penguins on the beach. Visit in January when the juvenile birds are moulting on the beach for a fantastic treat. If you want to take pictures, go early in the morning or late in the afternoon when the birds are most active..
Boulders Beach in South Africa's Table Mountain National Park is the place to visit. No trip to Cape Town would be complete without a visit to this well-known colony of African Penguins. The Boulders are a collection of secluded coves and beaches near Simon's Town   
It's a great site to see the penguins. The pathways make it quite simple for practically anybody to go close to the penguins. There are two routes: one with steps and one without. You may get up close and personal with the penguins as they lounge about near their houses. Then you may take the opposite road and make it to the beach where the penguins go fishing.