Durban is one of the beautiful cities in south Africa, well known for its African, Indian and colonial influences. located on the east coast of South Africa,with a view of the Indian Ocean, The city lies at the mouth of the Umgeni River,
But i believe there's some facts about Durban that you should definitely put in considerations, and your safety is one of the major facts you should have to know in advance, so you can enjoy your time down here.
Again As shown in the given Durban location map that Durban is located at the coast of Indian Ocean in the north-east region of South Africa.
So, you're planning a trip to this lovely city and want to know where the finest and safest places to stay alone or with your family are?.. Well i do have a great answers for you,
Check out the list of the greatest places to stay that I put up for you..
Umhlanga
Let's have a look at why you should visit Durban from this side. Umhlanga is an upscale residential, commercial, and resort town north of Durban on the KwaZulu-Natal coast in South Africa.
Umhlanga is one of Durban's most affluent neighborhoods, known for its world-class hotels and some of the city's top restaurants. This resort hamlet borders the beautiful South African coastline and is home to a slew of high-end hotels, many of which have breathtaking views of the Indian ocean.
When we talk about SAFETY, Umhlanga is one of the safest areas in Durban. The Durban North precinct, which includes a small portion of Durban North's beachfront as well as all of Umhlanga and Umdloti, has a murder rate of around 7 per 100,000 from 2016 to 2019. so it's a great place for you to stay when you visit Durban.
Durban North
The upscale neighborhood is close to the city center while still maintaining a residential feel. Popular places for enjoying the great outdoors without driving to the beach,
Durban North begins with the Umgeni Park neighborhoods on the northern bank of the Umgeni River. Prospect Hall and Athlone. The suburbs of Beachwood, Virginia, and Glenashley are located along the eastern shore, northwards towards La Lucia.
Durban North is a well-established little neighbourhood with nice residents and lovely surroundings. It's a neighborhood that caters to families. Offering beautiful beaches, warm Indian Ocean waters, nature reserves, animal parks, More hotel options are found in the trendy suburb,
With rustic bridges, waterfalls, and well-maintained gardens, the Japanese Gardens in Durban North provide a peaceful respite from city life.
North Beach
The safe swimming, huge waves, bustling esplanade, and cultural activities make this sandy beach along Durban's magnificent Golden Mile well-known. North Beach is one of Durban's most popular destinations for watersports, peaceful strolls, and a long stretch of beautiful beach.
Despite the fact that Durban is a violent city sometime as elsewhere around the world, the regions along the shore are pretty safe. The seaside promenade, for example, is safe to walk along, but be careful sometimes to blend in and avoid the hotel's side and back roads sometimes. specially at night time'
But the place is very safe if you know where you walking from and to where you going,
Ballito
Ballito, with its clean beaches and mild seas, is one of KwaZulu-most Natal's attractive coastal regions. Dolphins play in the waves, and you may join them by swimming, surfing, or scuba diving. The promenade is ideal for early morning jogs, and numerous retail complexes are within walking distance.
Glenwood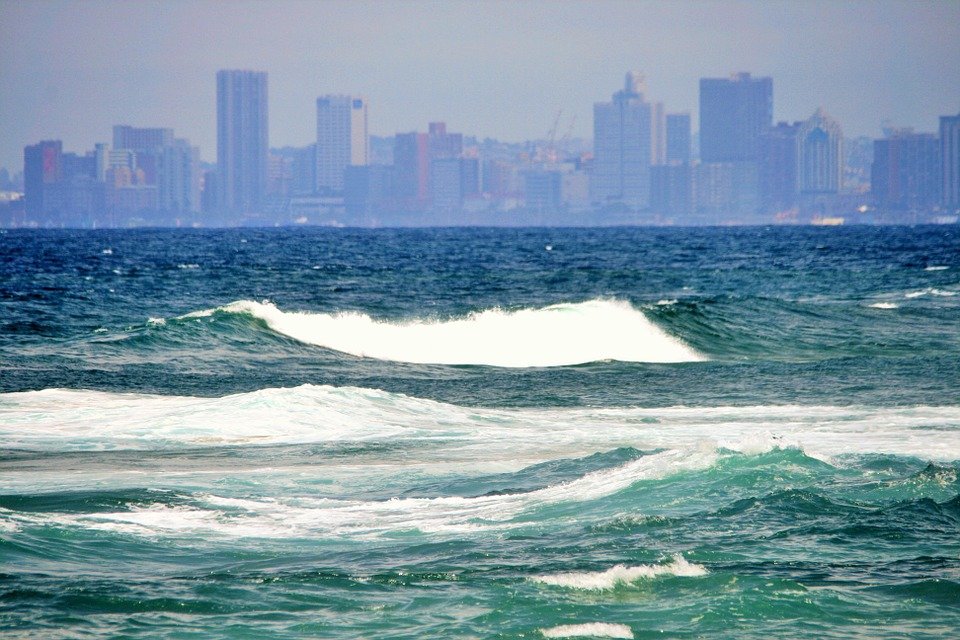 Glenwood has a friendly atmosphere, and the quiet residences, tree-lined lanes, and easy access to Durban's central business district make it a great spot to stay. this place has a number of lodging options for you to choose from. Villas, holiday homes, guest houses, bed and breakfast, cottages, and more are available for self-catering.
is one of Durban's oldest suburbs, stretching from its colonial-style houses near the university to the lower reaches of the city.
Welcome to the coziest spot on the planet! Durban, as a city, is the epitome of hospitality.