Planning the perfect honeymoon Destinations can be a daunting task for any couple. With so many wonderful destinations to choose from around the world, it can be hard to narrow down your options.
To make the decision easier, we have compiled a list of TOP amazing honeymoon destinations that are sure to make your special trip unforgettable. From vibrant cities to secluded beaches, these locations offer something for every couple's dream honeymoon.
You may notice links in this blog post, and if you decide to buy something from them, I will receive a little commission at no additional cost to you
You and your partner about to embark on the journey of a lifetime, Congratulations! There's no better way to celebrate your newfound commitment to each other than a romantic honeymoon. Read on to find out which destination will be the perfect fit for you and your loved one.
LET'S LOOK AT THE TOP HONEYMOON DESTINATIONS FOR EVERY COUPLE.
1) HAWAII – MOST POPULAR HONEYMOON DESTINATIONS
Hawaii is one of the most popular honeymoon destinations in the world, and it's not hard to see why. From gorgeous sunsets on the beach to active volcanoes and lush jungles, Hawaii offers a romantic setting for couples to explore and create lasting memories.
With its many white sand beaches, vibrant coral reefs, and diverse wildlife, there's something very special for everyone in here. and all these activities makes the land one of Perfect Honeymoon Destinations for Every Couple,
When visiting Hawaii, there's no shortage of exciting activities to take part in. Couples can go snorkeling off the coast of Kauai, hike through Hawaii Volcanoes National Park, or take a scenic helicopter ride over Maui. For a more leisurely experience, couples can relax on one of the many beautiful beaches or enjoy an intimate dinner at a romantic restaurant.
No matter what your budget is, Hawaii has something for you. There are plenty of resorts, hotels, and rental homes available to accommodate all types of travelers. Whether you're looking for an all-inclusive resort or a cozy rental home with stunning views of the ocean, Hawaii has it all.
For couples looking for a truly unique and romantic experience, Hawaii is the perfect destination. With its stunning landscapes, exciting activities, and relaxed atmosphere, Hawaii will make your honeymoon unforgettable.
CLICK HERE TO SEARCH FOR THE BEST HAWAII HONEYMOON RESORTS IN 2023.
2) THE MALDIVES: A RELAXING PARADISE FOR COUPLES
The Maldives is an archipelago of tiny islands in the Indian Ocean and a popular honeymoon destination for couples looking to relax in paradise. With white-sand beaches, crystal-clear lagoons and breathtaking coral reefs, it's easy to see why the Maldives is one of the top honeymoon destinations in the world.
Spend your days soaking up the sun on a private island or exploring the colorful underwater world with a snorkeling or diving trip. The islands offer luxurious resorts with infinity pools, spas, restaurants, bars and activities to keep you entertained throughout your stay.
The Maldives is a romantic haven and a great choice for couples wanting to kickstart their new lives together in paradise
FIND THE BEST ROMANTIC HOTELS IN MALDIVES – BOOKING.COM OFFICIAL SITE
3) CAPE TOWN: THE IDEAL HONEYMOON DESTINATION FOR COUPLES
Cape Town is an ideal honeymoon destination for couples seeking a unique and exciting adventure. With its gorgeous beaches, rugged mountain terrain, and vibrant culture, it's no wonder Cape Town is becoming an increasingly popular honeymoon destination.
This beautiful city has a variety of attractions that make it perfect for newlyweds. From the top of Table Mountain to the lovely beaches of Camps Bay, your days in Cape Town can be spent exploring its stunning landscape. If you are looking for an adrenaline rush, why not take a shark-cage diving tour? Or if something more relaxing is desired, take a sunset cruise around the famous Cape of Good Hope.
When the sun sets, there's no shortage of places to go for dinner. Whether you're looking for a romantic dinner for two or a lively pub crawl, Cape Town has plenty of options to choose from. After dinner, you can catch a movie at one of the local cinemas or head out for a night of clubbing.
In addition to its many attractions, Cape Town also boasts a wide array of accommodation options for honeymooners. From luxury beachfront resorts to private villas, there's something for every budget and taste.
With its stunning scenery, vibrant culture, and range of activities, Cape Town is an ideal honeymoon destination for any couple looking to start their lives together on an unforgettable adventure.
4) BORA BORA – ULTIMATE HONEYMOON DESTINATION
Often considered the ultimate honeymoon destination, Bora Bora is the stuff of dreams. Located in the South Pacific Ocean, this romantic island is known for its turquoise waters, spectacular sunsets, white sand beaches and luxurious resorts. It's a perfect spot for couples looking to relax and spend quality time together.
Bora Bora is an amazing destination to explore. Whether you want to lounge on the beach, go swimming, snorkeling or scuba diving, or explore the numerous nature reserves and national parks, there's something for everyone. Couples will also appreciate the chance to enjoy some of the local culture and take part in activities such as outrigger canoe tours or 4×4 safaris.
For those looking to indulge in some extra luxury, the resorts on Bora Bora offer a range of services and amenities. Couples can enjoy spa treatments, fine dining, private beaches and infinity pools, all with stunning views of the ocean.
Bora Bora is the perfect honeymoon destination for couples seeking privacy, romance and relaxation. The sheer beauty of this paradise island will take your breath away and provide memories that will last a lifetime.
THE BEST ROMANTIC HOTELS IN BORA BORA 2023
5) FIJI – PERFECT HONEYMOON DESTINATION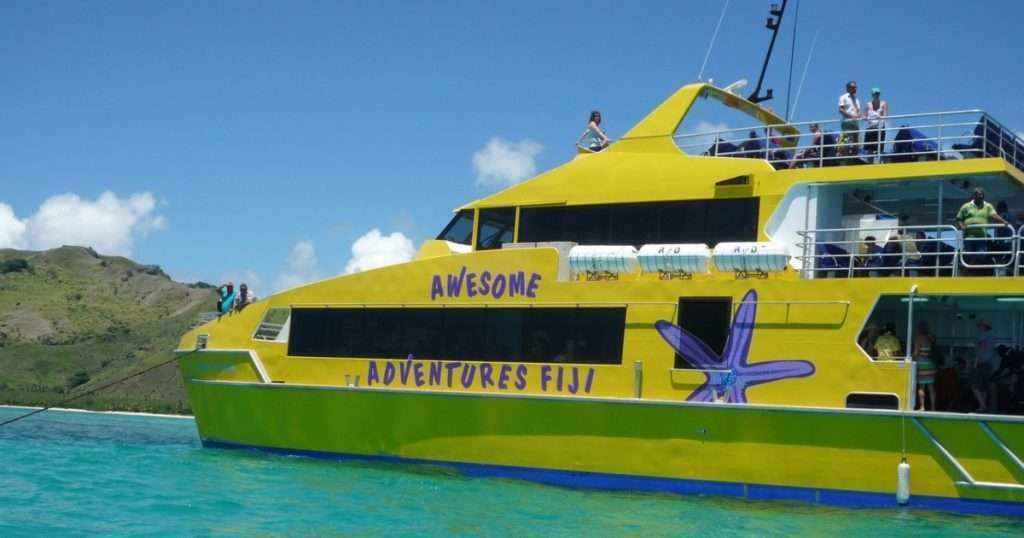 If you are looking for a picture perfect honeymoon destination, Fiji is the Perfect Honeymoon Destinations for Every Couple and great place to be.
With its pristine white sand beaches, stunning coral reefs and lush tropical forests, Fiji offers a truly unique and romantic experience for newlyweds. From luxurious resorts and private villas to enchanting day trips and island hopping, Fiji has something for everyone.
On the main island of Viti Levu, you can explore the diverse landscapes of the Nadi area, take part in a traditional Fijian village tour or dive beneath the surface of the pristine waters to discover the vibrant coral reefs.
For some more adventure, head to the Yasawa Islands where you can enjoy a peaceful getaway on a secluded beach or explore the famous Blue Lagoon – a paradise filled with crystal clear waters and soft white sand.
No matter which activities you choose, a honeymoon in Fiji will surely be one of your most cherished memories! Spend your days exploring this beautiful country's rich culture and natural beauty and end each night with a romantic dinner for two or a relaxing sunset cruise on a traditional boat. Don't forget to capture the unforgettable moments of your magical honeymoon in Fiji! after discovering the Perfect Honeymoon Destinations for Every Couple just leave your come
IF YOU FOUND THIS POST USEFUL, PLEASE LEAVE A COMMENT OR ASK A QUESTION. AND TAKE A LOOK AT THIS OTHER POST THAT MIGHT BE USEFUL.