Are you and your significant other in need of a romantic escape? Look no further than the stunning island of Isla Mucura, located off the coast of Colombia. With its crystal clear waters, white sandy beaches, and secluded coves, this island is the perfect destination for couples seeking a private and intimate getaway. But Isla Mucura is not the only idyllic island for lovers – there are countless others scattered around the world waiting to be discovered.
In this blog post, we will explore some of the most unforgettable island getaways for lovers, including Isla Mucura and beyond. Get ready to pack your bags and escape to paradise with your significant other!
This post contains affiliate links, which means that if you click and buy, I may receive a commission at no additional cost to you. For more information, please visit my disclosure policy.
Exploring the Enchanting Charm of Isla Mucura
This destination is a stunning island located off the coast of Colombia, and it is the epitome of a romantic paradise. With its crystal clear waters, white sandy beaches, and secluded coves, Isla Mucura offers couples a private and intimate getaway. From snorkeling in vibrant coral reefs to taking romantic walks along hidden beaches, this island has it all.
The luxurious accommodations, including beachfront bungalows and overwater villas, add to the allure of island. It is truly a destination that embodies romance and creates lifelong memories for couples.
How to Get to Múcura
There are several ways to go to the beautiful island of Cura from Cartagena. Taking a speedboat or ferry from Cartagena to Tolu, which takes around four hours, is a popular option. You can then take a short boat excursion to Mcura Island from Tolu.
Another possibility is to travel from Cartagena to San Onofre and then take a boat to Mcura Island. Regardless of the path you take, the trip to Mcura Island is well worth it for the spectacular beauty and romantic respite that await you.
Best things To Do in Isla Mucura
When visiting Isla Mucura, there are several unforgettable activities to enjoy with your significant other. Explore the vibrant underwater world by snorkeling or scuba diving in the crystal-clear waters. Take romantic walks along the secluded coves and hidden beaches, perfect for sunbathing or picnics.
For thrill-seekers, embark on adventures like kayaking through mangrove forests or taking a boat tour to the nearby Rosario Islands. After a day of exploration, unwind and indulge in the island's luxurious accommodations. Isla Mucura offers endless opportunities for romance and adventure, ensuring an unforgettable getaway for couples.
Mucura Island Hotels & Accommodation
When it comes to finding the perfect place to stay on Isla Mucura, you'll be spoiled for choice with a range of luxurious accommodations that cater to every couple's taste and preferences. Whether you're looking for a romantic beachfront bungalow or a cozy cabin nestled amidst lush greenery, Isla Mucura has it all.
For those seeking the ultimate luxury and seclusion, there are stunning overwater villas that offer breathtaking views of the ocean. Imagine waking up to the sound of waves lapping against your private deck and falling asleep to the gentle sway of the water beneath you. These villas provide the perfect setting for a romantic escape. but will advice you to check Dahlandia,
If you prefer a more rustic and intimate experience, there are charming beachfront bungalows that offer direct access to the soft sand and crystal-clear waters. Imagine stepping out of your door and diving into the ocean for a refreshing morning swim. These bungalows provide a cozy and romantic haven for couples.
No matter which accommodation you choose, you can expect top-notch amenities and impeccable service. From private infinity pools and spa treatments to candlelit dinners on the beach, the resorts on Isla Mucura go above and beyond to create a truly unforgettable experience for couples.
So, whether you're celebrating an anniversary or honeymoon, or simply want to reconnect with your loved one, Isla Mucura offers the perfect accommodations to make your romantic escape truly memorable.
Isla Mucura places to eat
When it comes to dining on Isla Mucura, you can expect a variety of delicious options to satisfy your taste buds. From fresh seafood to local Colombian cuisine, there is something for everyone.
Many resorts and restaurants on the island offer beachside dining experiences, allowing you to enjoy your meal while taking in the breathtaking views. Whether you're looking for a romantic candlelit dinner or a casual beachfront lunch, Isla Mucura has plenty of places to eat that will enhance your romantic getaway. Indulge in the local flavors and enjoy a culinary experience like no other.
Unveiling Other Romantic Islands in Colombia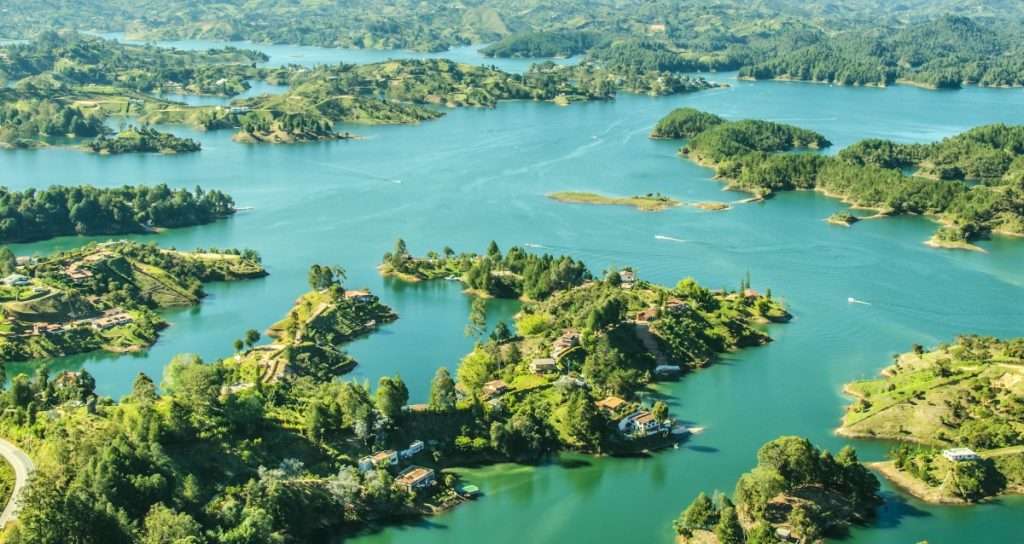 Colombia is a country rich in natural beauty and hidden treasures, and Isla Mucura is just the beginning. There are other romantic islands in Colombia that are waiting to be unveiled by couples seeking a romantic escape.
One such island is Isla Baru, located near the vibrant city of Cartagena. With its pristine beaches and turquoise waters, Isla Baru offers a tranquil and romantic setting for couples to unwind and reconnect.
Another romantic island in Colombia is Isla Fuerte, known for its lush tropical landscapes and secluded coves. This hidden gem is the perfect destination for couples looking to escape the crowds and immerse themselves in nature. Lastly, there is Isla de Providencia, a remote island paradise known for its untouched beauty and vibrant coral reefs. Here, couples can enjoy snorkeling together and exploring the colorful underwater world.
Whether you choose Isla Mucura or one of these other romantic islands in Colombia, you're guaranteed to have a magical and unforgettable experience. So why not embark on a romantic adventure and discover the hidden gems of Colombia's islands?
Essential Tips for Planning Your trip to Isla mucura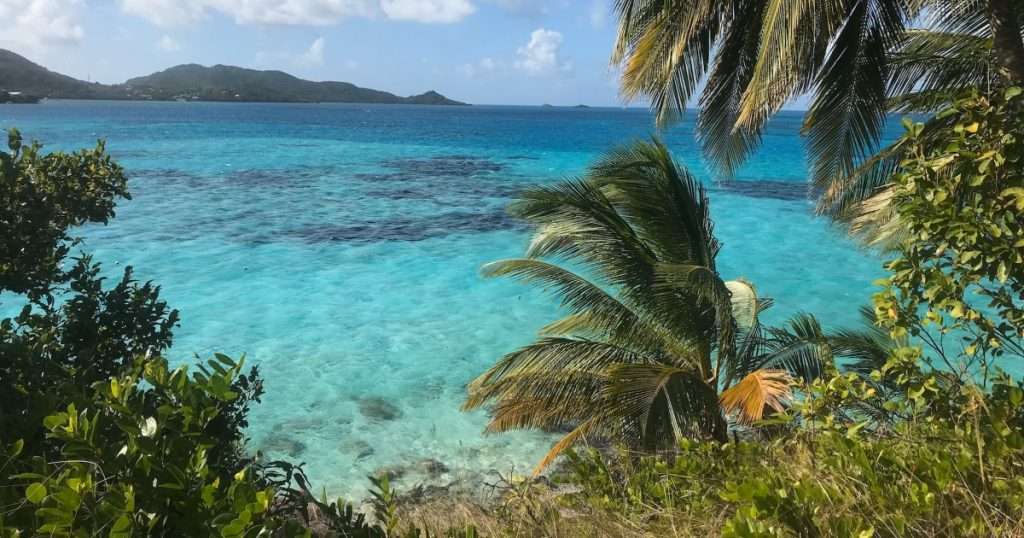 Planning your trip to Isla Mucura can be an exciting and romantic experience, but it's important to be well-prepared to ensure a smooth and unforgettable getaway. Here are some essential tips to keep in mind as you plan your trip to this enchanting island paradise.
First and foremost, research and choose the perfect time to visit Isla Mucura. Consider factors such as the weather, crowd levels, and any special events or festivals happening during your desired travel dates. This will ensure that you have the most enjoyable and memorable experience possible.
Next, book your accommodations in advance. Isla Mucura offers a range of options, from luxury resorts to cozy beachfront bungalows. By booking early, you can secure the best rates and availability, ensuring that you and your partner have the perfect place to stay during your romantic escape.
Additionally, consider planning some activities in advance. While Isla Mucura is known for its pristine beaches and stunning natural beauty, there are also opportunities for snorkeling, diving, and exploring the island's lush surroundings. Research and book any activities or tours that you and your partner are interested in to make the most of your time on the island.
Don't forget to pack the essentials for your trip. Be sure to bring plenty of sunscreen, insect repellent, and beachwear. Don't forget to pack a camera to capture all of the special moments you'll be creating together.
Finally, be open to spontaneity and embrace the unexpected. While it's important to plan and prepare, some of the most magical and romantic moments happen when you least expect them. Allow yourselves to get lost in the charm and beauty of Isla Mucura, and let the island guide you to incredible experiences.
By following these essential tips, you'll be well-prepared to plan your trip to Isla Mucura and create memories that will last a lifetime. Enjoy your romantic island escape and immerse yourselves in the beauty and tranquility of this hidden gem in the Caribbean.
If you found this post useful, please check out What to Pack for a Cruise in 2023 | Top 40 Cruise Essentials; you might like it.