SOUTH AFRICA IS A GREAT DESTINATION FOR TOURISTS, BUT THERE ARE A FEW THINGS TO KEEP IN MIND TO STAY SAFE WHILE YOU'RE HERE. AND CONSIDER HOW TO STAY SAFE AS A TOURIST IN SOUTH AFRICA
South Africa is a beautiful country, with plenty of sights and activities to explore. However, like many countries, it also has some areas that may be unsafe for travelers. This blog post will provide tips and advice on how to stay safe while traveling in South Africa as a tourist.
We will cover topics such as the areas to avoid, safety tips for navigating the cities, and how to stay safe when exploring the wilderness. By following these tips, you can ensure that your trip to South Africa is a safe and enjoyable one.
MY EXPERIENCE IN SOUTH AFRICA AS A TOURIST
My first trip to South Africa was both exciting and nerve-wracking. As a tourist, I wanted to make sure I stayed safe in a place I knew little about. After doing my research and following the safety tips outlined above, I arrived in South Africa feeling more at ease.
During my stay, I made sure to follow the safety advice given by locals. For example, I avoided walking around alone at night, stuck to well-lit areas, and kept my valuables close. I also made sure to take precautions when using ATMs. Whenever possible, I used ATMs during daylight hours and never carried large amounts of cash on me.
I felt safe throughout my entire stay in South Africa and had a wonderful time exploring the culture and taking in the beautiful sights. From safaris to hikes in the mountains, my experience was one that I will never forget.
When traveling abroad, it's important to remember to be aware of your surroundings and follow safety advice given by locals. With a little extra care, you can make sure that your travels to South Africa remain as safe and enjoyable as mine did.
SO LET'S LOOK INTO IT. HOW TO STAY SAFE AS A TOURIST IN SOUTH AFRICA
(01) DO YOUR RESEARCH IN ADVANCE
Researching and preparing for your trip is one of the best ways to stay safe as a tourist in South Africa. The more you know about the country and its people, the better equipped you will be to protect yourself and enjoy your time there. Make sure you research all areas you plan to visit, from security to local customs, so you can be aware of any potential dangers.
It's important to find out about any safety issues that could affect your travels in South Africa, including crime rates and health risks. Familiarize yourself with the common scams in the country, such as fake police officers asking for bribes, pickpockets, and unlicensed taxi drivers. find more here FIGHTING CRIME | SOUTH AFRICAN GOVERNMENT You should also take note of any official travel advisories, such as those issued by your home country or the World Health Organization.
Researching local attractions is also essential if you want to have a successful and safe trip. Knowing where you're going and how to get there is important for both safety and convenience. Try to book tours and activities through a reputable source, so you can be sure of a safe experience. SOUTH AFRICAN TOURISM
Finally, familiarizing yourself with the local laws and customs will help you to avoid any potential legal problems during your stay. South African law prohibits certain activities, such as drinking alcohol in public places and driving under the influence, so it's best to double-check before engaging in any potentially dangerous behavior. Knowing the language can also be beneficial in helping you navigate around the country safely.
(02) BE AWARE OF YOUR SURROUNDINGS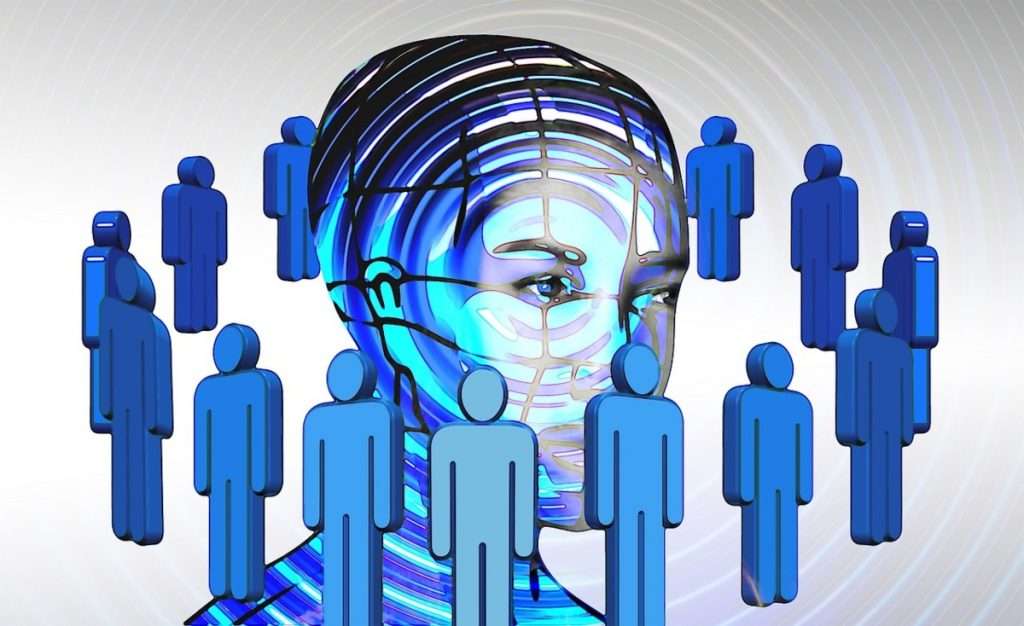 When visiting South Africa, it's important to stay aware of your surroundings at all times. It's important to know who and what is around you so that you can avoid potential dangers. Pay attention to the people and places around you, especially when in unfamiliar areas.
Be conscious of your personal safety by looking out for suspicious people, vehicles, or activity. Be aware of the time and area you're in, and take extra caution at night. Don't walk alone in isolated areas, and always be sure to have a plan for getting back home safely. Additionally, carry a charged cell phone and a map of the area with you at all times. Stay alert and trust your instincts. If something doesn't feel right, leave the area as soon as possible.
SOUTH AFRICA'S POLICIES WORK HARD TO PROTECT TOURISTS
The South African government has a long history of protecting tourists and making sure they feel safe in the country. The South African Police Service (SAPS) works hard to maintain law and order, while the Department of Tourism is focused on ensuring visitors feel welcome and secure while they are in South Africa.
The SAPS has created several measures to keep tourists safe. For example, they have implemented the Community Policing Program (CPP), which is designed to reduce crime by engaging with the community and strengthening relationships between police and citizens. This program works to prevent and detect crime in areas where tourists often visit.
The Department of Tourism also offers a number of resources for tourists, such as maps and travel guides that help visitors find their way around and identify potential danger spots. They also provide traveler's tips and information about local customs and laws that visitors should be aware of. Additionally, the department works closely with tour operators to ensure that visitors have access to safe and reliable transportation services.
South Africa has also adopted several safety measures for tourists, such as the Safe Tourist Accreditation System (STAS). This system ensures that tour operators meet certain safety standards and provides travelers with access to emergency response teams if necessary. Furthermore, the Department of Tourism works closely with tour operators to ensure that tourists are able to access safe accommodation facilities and tour sites.
Overall, South Africa has invested heavily in protecting its tourists, both through its law enforcement efforts and its tourism policies. By doing so, it hopes to create an environment where visitors can enjoy the country's many attractions without having to worry about their safety.
(03) DON'T FLASH YOUR VALUABLES AND STAY SAFE AS A TOURIST IN SOUTH AFRICA
When traveling to South Africa, it is important to be aware of your surroundings and protect your personal belongings. One way to do this is to not flash your valuables, such as expensive jewelry, watches, or electronics. While South Africa is generally a safe place for tourists, there have been incidents of theft in tourist areas. Keeping your valuables out of sight and not advertising what you have is an effective way to reduce your chances of being targeted.
It's also important to ensure that any belongings you carry are secure. Ensure that your purse or bag has secure zippers and clasps that cannot be easily opened. Don't carry large amounts of cash with you, as this could make you a target for theft. If you need to carry a lot of money, it's best to use traveler's checks or credit cards. Make sure you keep these documents safe, and only take them out when necessary.
Lastly, if you're carrying any kind of valuable electronic items, such as cameras or laptops, make sure they're locked away securely in a room safe whenever you're not using them. This will help ensure that you don't become an easy target for thieves.
By taking precautions and following the tips mentioned above, you can reduce your risk of becoming a victim of theft while visiting South Africa.as in other countries around the globe,
(04) BE CAUTIOUS WHEN USING ATMS
ATMs are a convenient way for tourists to access money while traveling in South Africa. However, it's important to use them with caution as there have been reports of theft and fraud at ATM machines.
When using an ATM, be sure to choose one that is in a public area or in a well-lit and secure location. Avoid ATMs that are in quiet or secluded locations, as they may be more vulnerable to theft. Be aware of your surroundings when using an ATM, and be on the lookout for any suspicious people or activity.
Additionally, be sure to cover the keypad when entering your PIN number, as criminals may be watching and waiting to record your information. Also be careful not to take out more money than you need. This will reduce the risk of having large amounts of cash stolen or lost.
Finally, be sure to keep your receipts and immediately check your balance after withdrawing money from an ATM. If anything appears suspicious or incorrect, report it to the bank immediately.
By following these simple steps and being cautious when using ATMs, you can help protect yourself from becoming a victim of theft and fraud while in South Africa.
NB : AT THE ATM, THERE ARE SCAMMERS 
it is important to be vigilant when using ATMs. ATM scams can be common in certain areas and travelers should take extra precautions to protect themselves.
One of the most common ATM scams involves card skimmers. Card skimmers are devices which thieves attach to ATMs in order to steal card information. When you insert your card into a compromised machine, the device records your personal details and you can become a victim of identity theft. Always look for signs of tampering, such as loose wires or odd attachments on the machine before inserting your card.
Another ATM scam to watch out for is the "cash trapping" scam. In this scam, a thief attaches a device to the ATM that prevents the cash from being dispensed. They then quickly take the cash when it is deposited. Make sure to look for any suspicious devices on the ATM before withdrawing money and be sure to keep an eye on your cash when it is being dispensed.
Finally, always be aware of your surroundings when using ATMs. If there are people loitering near the ATM, consider going somewhere else. Also, make sure to cover your PIN while entering it and to never accept help from strangers when using the machine.
Overall, following these tips will help you stay safe when using ATMs in South Africa. By remaining vigilant and taking necessary precautions, you can reduce the risk of becoming a victim of ATM scams while on vacation.
(05) DON'T LEAVE YOUR DRINK UNATTENDED-ANOTHER WAY TO STAY SAFE AS A TOURIST IN SOUTH AFRICA
When out in public or at a social event, it is important to be vigilant and to never leave your drink unattended. This is especially true when traveling in South Africa as there have been reports of travelers becoming victims of drink spiking. Drink spiking is when a person adds alcohol or drugs to another person's drink without them knowing, which can have serious consequences. this affects locals and international travelers,
It is best to stick with bottled drinks and avoid accepting drinks from strangers. If you do decide to accept a drink, never leave it unattended as it only takes a few seconds for someone to slip something into it. Also, pay attention to the taste and smell of your beverage as drugs or alcohol may have been added.
If you believe your drink has been spiked, seek medical attention immediately and inform the police. It is also a good idea to tell your friends what happened and make sure they remain vigilant. By following these tips, you can help reduce the risk of becoming a victim of drink spiking while in South Africa.
(06) LISTEN TO THE ADVICE OF LOCALS
When you're visiting a new place, it's always best to listen to the advice of locals not all of them of course. South Africa is no different and it's important to follow their advice when it comes to staying safe. They know the area best and can give you valuable insight on which areas are more dangerous or off-limits.
If you're not sure about an area, always ask a local police officers. are always around, Whether it's your tour guide, a taxi driver or someone on the street, asking for their opinion can help you make an informed decision about which places are safe for you to visit.
Locals can also provide you with tips on how to stay safe in certain areas. Local criminals, on the other hand, can also provide the wrong information. So be cautious and know who to ask for directions. For example, they may advise you not to wear expensive jewelry or carry too much cash when in certain parts of town. They can also tell you which routes are more dangerous and which ones are safer.
By listening to the advice of locals, you can gain valuable insight into how to stay safe while travelling in South Africa. Not only will this help keep you safe, but it will also ensure that your trip is as enjoyable as possible.
(07) SELF-DRIVE AROUND
If you're looking for an exciting way to explore South Africa, then self-drive tours are a great option. Not only do they give you the freedom to explore on your own terms, but they can also be very cost effective.
When planning your self-drive tour, it's important to keep safety in mind. Be sure to purchase a good quality GPS system and consider investing in a car-tracking device as well. Additionally, make sure you familiarize yourself with South African traffic laws before taking the wheel.
Once you have all the necessary precautions in place, it's time to hit the road! There are a number of self-drive routes available in South Africa, from the scenic Garden Route along the east coast to the rugged Great Karoo region in the west. Whichever route you decide to take, there will be plenty of stunning scenery and wildlife to see along the way.
It's also important to keep in mind that road conditions can vary greatly across South Africa. Rural roads may not be well maintained and could pose a hazard, while urban roads can be incredibly busy. Make sure you take your time when driving and always remain vigilant.
Finally, it is essential to stay within your comfort zone when driving. Don't attempt any routes that you feel might be too challenging and always plan ahead for rest stops. When done safely and responsibly, self-drive tours can be an amazing way to explore South Africa. So, get out there and enjoy the adventure!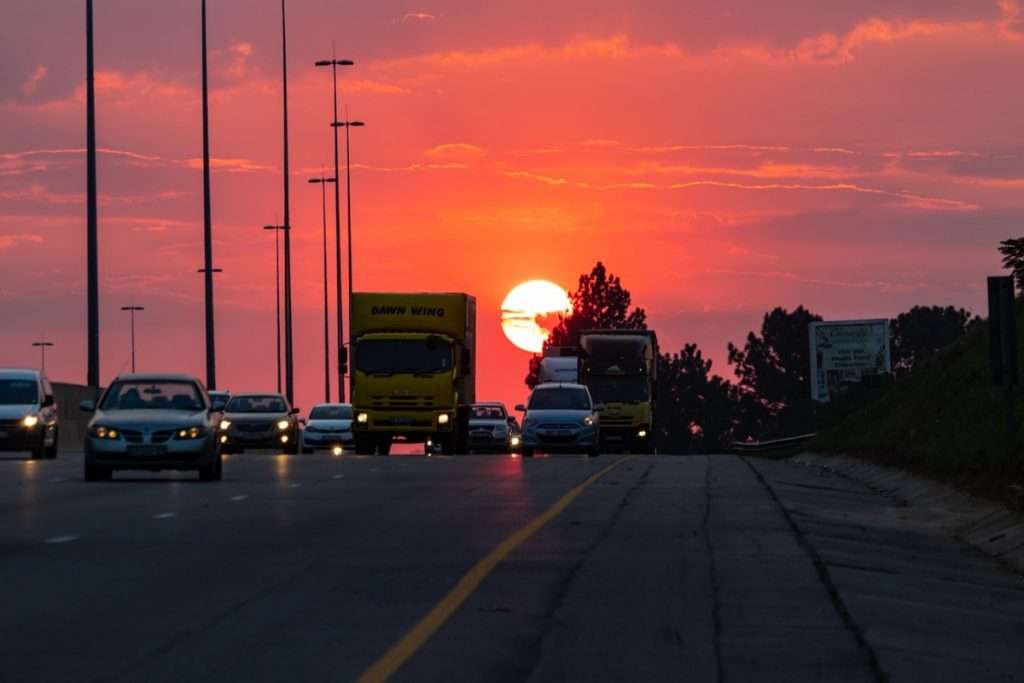 but it is important to stay vigilant of criminals. The risk of carjacking and theft can be high in certain areas, so it is important to take necessary precautions when driving.
First, research the areas you plan to drive in before your trip. Be aware of any areas that are known for higher crime rates and try to avoid them. It is also a good idea to know the local laws and follow them strictly.
When driving, always keep your doors locked and windows up. Avoid leaving any valuable items visible in your car and store them out of sight if possible. Keep the car keys with you at all times and make sure that you always have enough gas.
Avoid driving at night, especially in remote areas or areas with higher crime rates. If you are travelling in a group, try to travel together and leave one person in the car while the other gets gas or goes inside a store.
Finally, be aware of your surroundings when driving. Pay attention to any suspicious activity, such as people loitering around your car or following you. If you feel unsafe, drive to the nearest police station or busy area where there are other people around.
Overall, by following these tips you can help reduce the risk of becoming a victim of carjacking or theft when driving around South Africa. Staying vigilant and taking necessary precautions can help ensure a safe and enjoyable trip for you and your companions.
(08) KNOW THE EMERGENCY NUMBERS
When travelling to South Africa, it's important to know the local emergency numbers in case of an emergency. The most important number to remember is 10-11, which connects you directly with the police. Other important numbers include:
• 112: This is an emergency number that connects you to the South African Emergency Services, which includes the police, fire services, and ambulance.
• 107: This number is for non-urgent medical issues such as medical advice or treatment at a medical centre.
• 021 689 9111: This number is for the Cape Town Emergency Medical Services (EMS).
• 011 310-6300: This number connects you to the Johannesburg Emergency Medical Services.
• 0800 322-322: This is the toll-free number for the South African National Sea Rescue Institute (NSRI), which assists with marine-related emergencies.
It is also a good idea to keep the numbers of any local contacts or tour guides on hand in case of an emergency. By doing this, you can easily contact someone who is familiar with the area and can help you if needed.
IF YOU FOUND THIS POST USEFUL, PLEASE LEAVE A COMMENT OR ASK A QUESTION. AND TAKE A LOOK AT THIS OTHER POST THAT MIGHT BE USEFUL.