If you're looking for a wonderful outdoor destination in Durban, South Africa, then the Botanic Gardens in Durban is the perfect place to be. The Botanic Gardens are home to some of the most beautiful and unique species of plants and flowers from around the world. Not only are the gardens a stunning sight to behold, but they also offer plenty of activities to keep visitors entertained.
Here are five reasons why you should visit the Botanic Gardens in Durban
FACTS ABOUT THE BOTANIC GARDENS OF DURBAN
The Botanic Gardens in Durban, South Africa have been around since 1849 has been in existence for more than 150 years and are a stunning place to visit. The gardens have been created with the utmost attention to detail and are the perfect place to explore and relax.
The garden cover approximately 15 hectares of land and contain over 130 different species of plants. This makes it one of the largest botanical gardens in the Southern Hemisphere, making it a great place to go for a long walk and take in all the different types of flora.
The garden is also home to many interesting historical features, such as a monument dedicated to King Edward VII which was erected in 1902. There is also an Italianate-style fountain which has been there since 1897 and is a great spot for taking photos.
In addition to being aesthetically pleasing, the Botanic Gardens are also educational. There are various displays and information boards around the garden that provide visitors with useful information about the plants, their uses, and how they interact with each other.
The Botanic Gardens in Durban offer a truly unique experience for visitors. Not only is it huge, beautiful and educational, but it's also a great place to relax and enjoy nature in all its glory. Whether you're looking for an informative day out or just a peaceful place to sit and watch the world go by, the Botanic Gardens in Durban should be your first choice.
(01) GREAT PLACE TO RELAX IN BOTANIC GARDENS IN DURBAN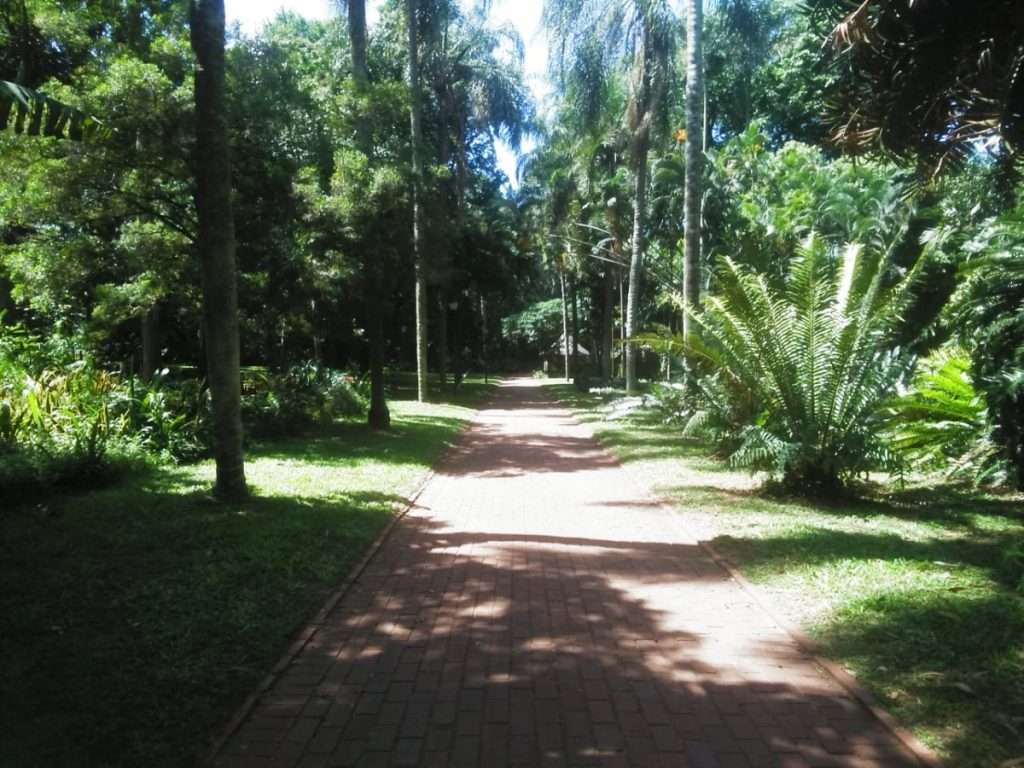 The Durban Botanic Gardens are the perfect place to relax and unwind. Whether you are looking for a peaceful stroll through the gardens or just a quiet spot to sit and enjoy the beauty of nature, the gardens offer it all.
The gardens provide an array of pathways, benches, and benches with shade from the hot Durban sun. You can sit back and admire the colorful flowers, hear the birds chirping, and smell the fragrant flowers.
The tranquil environment is perfect for enjoying some quality time with friends or family. There's also plenty of picnic spots and benches for those who want to take a break and enjoy some tasty snacks. Furthermore, the botanic gardens host regular events such as art shows and music concerts which further add to the peaceful atmosphere of the area. With its beautiful scenery, educational activities, and relaxing atmosphere, there's no better place to escape from reality and relax than at the Durban Botanic Gardens.
(2) THE GARDENS HAS A GREAT HISTORY.
The Durban Botanic Gardens has a rich and varied history that dates back to 1849,as mentioned early, when it was first established by the Durban Town Council. The gardens were originally intended to provide food for the local population and promote the study of plants and their uses. Over the years, the gardens have been carefully and lovingly cared for and today they remain one of the most important botanical collections in the world.
The gardens were initially home to medicinal plants and economic trees, but later on they grew to include exotic species from all over the world. In fact, they were used to introduce new plants to South Africa, and this is why they are so important to the country's ecology and biodiversity.
The gardens were also used to educate people about plants. They hosted lectures on botany and horticulture, as well as running classes for the general public. This helped people learn more about plants, which led to an appreciation for nature and its importance in our lives.
Today, the Durban Botanic Gardens are a beautiful haven of peace and tranquillity, and a great place to explore the beauty of nature. With its variety of exotic and indigenous plant species, it provides a great opportunity for education and exploration. So if you're looking for a great place to relax and get away from it all, the Durban Botanic Gardens should definitely be your destination!
(03) JOGGING AND WALKING PLACES, AND A FAMILY PICNIC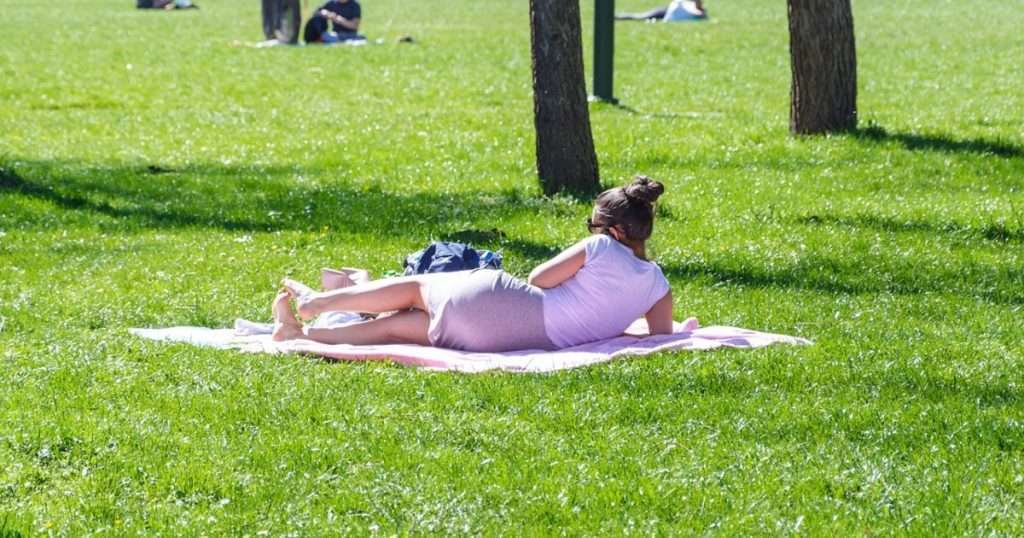 If you're looking for a great place to take a leisurely jog or walk, or even have a family picnic, then look no further than the Botanic Gardens in Durban. The garden is huge and offers plenty of space to get some exercise and enjoy the outdoors.
You'll find numerous paths that are perfect for jogging or walking. These paths can range from a short stroll to a more extensive route. Whether you're looking for a quick break from your busy day or want to make the most of your outdoor time, there's something for everyone at the Botanic Gardens.
Not only is it great for physical activity, but the gardens also offer beauty unlike any other place in the city. There are hundreds of trees, plants, and flowers that add to the beauty of the gardens. The vast variety of nature can help you forget about all of the hustle and bustle of everyday life.
The Botanic Gardens have an interesting history as well. Originally established in 1849, it has gone through several changes throughout its time. Even today, it continues to be an important part of the city, with countless people visiting each year.
Furthermore, the Botanic Gardens can also be educational. As you wander around the gardens, you can learn about different types of flora and fauna that can be found in Durban. You can even join one of the regular guided tours where you can learn more about the history of the gardens and its inhabitants.
Lastly, the Botanic Gardens are a great place to relax and spend quality time with family and friends. Pack a picnic and find a spot to take in all of the beauty that this unique location has to offer. There are also plenty of benches around for when you need a rest.
In conclusion, the Botanic Gardens in Durban is an amazing place to go jogging or walking, as well as have a family picnic. With its huge size, beautiful scenery, interesting history, educational tours, and peaceful atmosphere, it is definitely a must-visit destination in Durban!
(04) TIMING OF OPENING AND CLOSING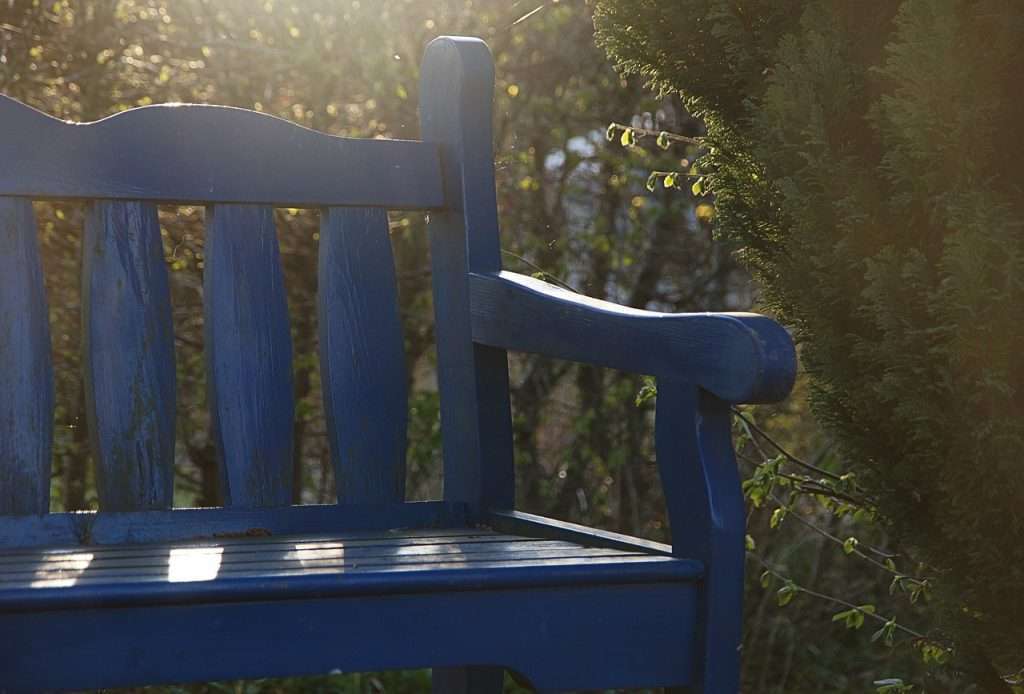 The Botanic Gardens in Durban are open to the public 7h30 am days a week. The gardens open at 7h30 am and close at 5:45pm. everyday This allows plenty of time for you to explore the garden and its surroundings. As an added bonus, they also offer night visits on certain occasions, like special events or festivals. These night visits start at 5pm and end at 9pm.
(05) HOW TO GET THERE FROM YOUR HOME OR HOTEL
If you're staying in Durban and want to get to the Botanic Gardens, there are several transportation options available. The easiest way to get there is by car, as it is only a 10 minute drive from central Durban. You can also take a taxi but will recommended Uber, which will take about few minutes. and it more safe,
If you're traveling from out of town and would like to visit the Botanic Gardens, you can take the bus, train, or air. The Durban International Airport is the closest airport to the Botanic Gardens,the driving distance between Durban Airport (DUR) to Durban Botanic Gardens is 36 km. It takes approximately 25 min to drive from Durban Airport (DUR) to Durban Botanic Gardens. If you're taking the bus, you can get off at the Florida Road bus stop and it's only a 7 minute walk from the entrance of the Gardens.
No matter how you choose to get there, the Botanic Gardens in Durban are an absolute must-see!
IF YOU FOUND THIS POST USEFUL, CHECK OUT THIS ONE AS WELL; YOU MIGHT LIKE IT.