Are you planning a trip to Thailand and wondering when the best time to visit is? You're not alone! Thailand is a popular destination for first-time travelers, and with its beautiful beaches, vibrant cities, and delicious food, it's no surprise. In this blog post, we'll explore the best time to visit Thailand, including the best time of year, the weather, and other tips for first-time travelers. So, if you're planning a trip to Thailand, keep reading to learn more about when you should go!
You may discover some links in this blog post, and if you decide to buy something, I will receive a small commission at no cost to you. thanks
And as mentioned before Thailand is a popular destination for travelers from all over the world. and The Tourism Authority of Thailand has announced that it expects to welcome 25 million foreign visitors in 2023, a significant increase from its previous forecast of 18-20 million, interesting facts,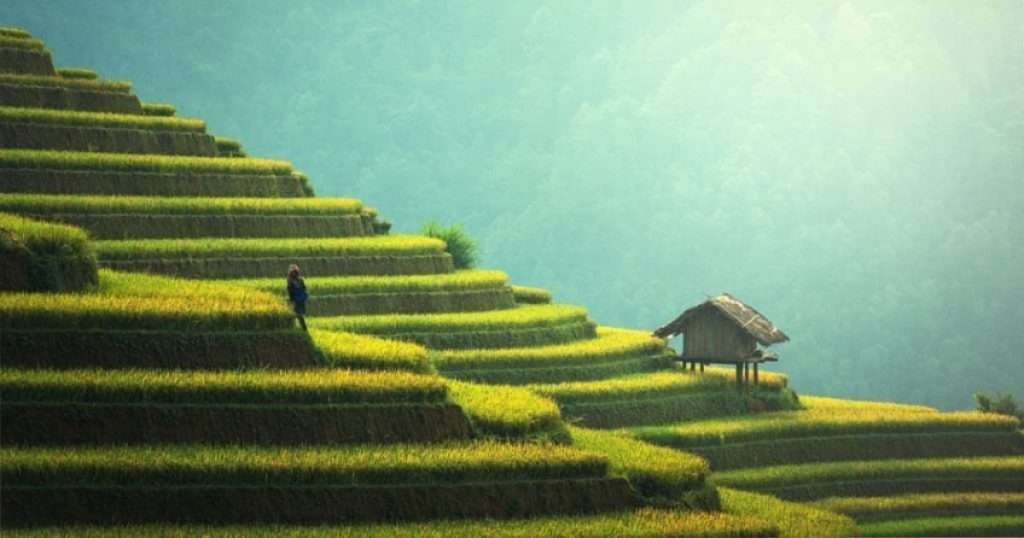 To help you figure out when to go, this guide will provide an overview of the best months to visit Thailand and the activities and experiences you can enjoy throughout the year. Whether you're looking for a beach holiday or cultural exploration
DISCOVER THE BEST TIME TO VISIT THAILAND FOR AN UNFORGETTABLE EXPERIENCE.
(01) JANUARY – BEST TIME FOR BEACHES AND ISLAND HOPPING
Thailand's stunning beaches and islands are a huge draw for tourists all year round, but January is arguably the best time to visit. The weather is usually warm and sunny with low humidity, making it perfect for beach activities like swimming, sunbathing, and snorkeling.
January is also peak season for tourism in Thailand, so you can expect to find many people enjoying the beautiful beaches and clear waters. However, the crowds shouldn't deter you as the beaches and islands in Thailand are big enough to accommodate everyone.
Some of the best beaches and islands to visit in January include Phuket, Koh Samui, Krabi, and the Phi Phi Islands. These areas offer a range of activities such as kayaking, paddleboarding, and island hopping tours.
In addition to enjoying the beaches in Thailand, you can also explore the local culture and cuisine by visiting local markets, sampling street food, and trying traditional Thai massages.
Overall, January is a great time to visit Thailand if you're looking for warm weather and beautiful beaches. Just remember to bring plenty of sunscreen and a hat to protect yourself from the sun!
(02) FEBRUARY – FESTIVALS AND CULTURAL EVENTS
Thailand is known for its vibrant festivals and cultural events, February is one of the best times to visit Thailand and experience them. This month is the peak of Thailand's cool season, making it perfect for exploring the country's beautiful cities and landscapes.
One of the most popular festivals in February is the Chiang Mai Flower Festival, which takes place during the first weekend of the month. This three-day event is a celebration of the city's beautiful flowers and features parades, music, food, and traditional dances.
Another festival worth checking out is the Chinese New Year, which typically falls in late January or early February. Bangkok's Chinatown is the hub of festivities during this time, with dragon dances, firecrackers, and delicious food stalls lining the streets.
If you're interested in traditional Thai culture, February is also a great time to witness the ancient art of Muay Thai at one of the many fighting events held around the country. The sport has a rich history in Thailand and is considered a form of entertainment as well as a national treasure.
Lastly, don't miss out on the Makha Bucha Day, which falls on the full moon day of the third lunar month. This Buddhist holiday celebrates the day when 1,250 monks came to see the Buddha without being summoned and is marked by candlelit processions and temple ceremonies throughout the country.
Whether you're looking to experience the culture, enjoy the food, or simply take in the stunning scenery, Thailand in February has something for everyone. Don't forget to pack some warm clothes and your camera, as this month promises to be full of unforgettable memories.
(03) MARCH – TREKKING AND ADVENTURE SPORTS
If you're looking for an adventurous trip to Thailand, March is a great time to visit. With the end of the cool season, temperatures start to rise, making it the perfect time to embark on trekking and adventure sports. The mountains and forests are still lush and green, with waterfalls and rivers flowing at their fullest.
One of the best places for trekking in Thailand is the northern province of Chiang Mai. Explore the jungle, meet hill tribes, and witness breathtaking scenery on a multi-day trekking tour. If you're feeling more daring, try your hand at rock climbing in Railay Beach or Chiang Mai's Crazy Horse Buttress.
For those seeking an adrenaline rush, consider white water rafting or zip lining in Kanchanaburi. Located just a few hours from Bangkok, this province is known for its stunning waterfalls and thrilling outdoor activities.
If you're looking for a more laid-back adventure, head to the islands of Koh Tao or Koh Samui for snorkeling or diving. The warm waters are home to colorful coral reefs and exotic marine life.
No matter what your adventure style is, March is the perfect time to visit Thailand for a memorable outdoor experience. Just remember to pack sunscreen, a hat, and plenty of water for the journey.
(04) APRIL – SONGKRAN FESTIVAL AND NATIONAL PARKS
April is a great month to visit Thailand if you're looking to experience one of the country's biggest cultural events, the Songkran Festival. This is Thailand's New Year's celebration, and it's marked by three days of water fights and general merrymaking in the streets. It's an incredible sight to see, as people splash each other with buckets of water and ride around on the back of pickup trucks, firing water guns at anyone in their path.
If you're looking for something a little less wild, April is also a great month for exploring Thailand's national parks. With the weather starting to heat up, it's a great time to head into the jungle and explore the flora and fauna of Thailand's stunning natural landscapes.
Whether you're hiking through Khao Yai National Park, home to tigers, elephants, and a stunning waterfall, or exploring the caves of Khao Sok National Park, there's plenty to keep you busy in Thailand's wilderness.
Of course, if you're visiting Thailand during Songkran, you may want to plan your national park visits around the festival. Many national parks will be closed during the festival, as park staff head to the cities to join in the celebrations. However, if you're willing to brave the crowds and the water, there are sure to be plenty of Songkran festivities happening even in the most remote of national parks.
No matter how you choose to spend your time in Thailand in April, it's sure to be a memorable experience. Whether you're splashing water with locals on the streets of Bangkok or trekking through the wilderness of Khao Sok, this is a month you won't soon forget.
(05) MAY – VISITING TEMPLES AND HISTORICAL SITES
May marks the beginning of Thailand's rainy season, which can be a blessing in disguise when it comes to exploring the country's many temples and historical sites. The cooler weather and occasional rain showers provide a welcome respite from the scorching summer sun.
In Bangkok, you'll want to start your temple-hopping tour with the grandeur of the Grand Palace and Wat Phra Kaew. The intricate details and vibrant colors of the buildings are simply stunning, and the Palace's former residents – Thai kings and queens – add an extra layer of history and intrigue. From there, you can wander the city's many other temples, such as Wat Pho with its enormous reclining Buddha, Wat Arun and its shimmering spires, or Wat Saket and its panoramic city views.
Outside of Bangkok, May is a great time to explore Ayutthaya, the ancient capital of Siam and a UNESCO World Heritage Site. This sprawling complex of temples, palaces, and stupas was once a powerful city and center of international trade. The ruins that remain are hauntingly beautiful and provide a glimpse into a bygone era.
Another worthwhile stop is Sukhothai, another ancient capital and home to one of Thailand's most impressive historical parks. This well-preserved complex boasts over 190 ruins, including many stunning Buddha statues and intricately-carved stupas. It's easy to imagine what life was like here centuries ago as you wander the paths lined with trees and shrines.
(06) LOW SEASON: JUNE – OCTOBER
If you're looking for a budget-friendly trip to Thailand, the low season might be the perfect time for you to visit. Though the weather is less favorable, with higher humidity and occasional rain, you can expect to see a considerable drop in accommodation and transportation prices.
Despite the weather conditions, there are still some great things to experience in Thailand during the low season. For example, the wet season in Thailand makes the countryside and jungle areas lush and green. If you're a nature lover, you'll appreciate the vibrant colors and unique flora and fauna that this season brings. Also, if you're not a fan of crowded tourist destinations, you'll be happy to know that many of the popular places are quieter during the low season.
If you're willing to deal with the occasional rain shower, there are still plenty of activities to do in Thailand during the low season. For example, you can take a Thai cooking class, go to a spa, or visit some of the lesser-known cultural destinations like temples, museums, and local markets.
It's important to note that some attractions and activities Thailand may be closed during the low season, so you'll need to plan accordingly. Also, if you're planning on visiting some of the islands in the Andaman Sea, like Koh Phi Phi or Phuket, be aware that some of them might be inaccessible or have limited services during the wet season.
inclusive, the low season in Thailand might not be the ideal time for everyone, but if you're willing to deal with some rain, you can save a significant amount of money on your trip. Just remember to bring some Rain Gear Best Rain Jackets of 2023, and be flexible with your itinerary in case some activities are not available.
(07) HIGH SEASON: NOVEMBER – FEBRUARY
The high season in The county falls between November and February, making it one of the best times to visit Thailand. During this time, the weather is generally dry and cooler, making it comfortable to explore the many sights and attractions.
The temperature during the high season usually ranges from around 25-30°C, with low humidity and a gentle breeze. This is a welcome relief from the hot and humid weather that Thailand experiences for much of the year.
If you're planning on visiting the beaches of Thailand during the high season, you can expect crystal-clear waters and perfect blue skies. The Andaman coast is particularly stunning during this time, with plenty of opportunities for snorkeling, scuba diving, and sunbathing.
In addition to the great weather in Thailand, the high season also brings a festive atmosphere to Thailand. During December, there are many celebrations and events taking place, such as the famous Lantern Festival in Chiang Mai. This event sees thousands of paper lanterns being released into the sky, creating a mesmerizing display.
If you're looking for the best time to visit Thailand, the high season between November and February is hard to beat. With great weather, beautiful beaches, and exciting events, you're sure to have an unforgettable experience.
(08) INTEREST OPTIONS FOR THE BEST PLACES TO STAY IN THAILAND
Thailand offers an array of options when it comes to choosing where to stay. Depending on your interests and preferences, you can select a place that matches your style, budget, and activities you wish to indulge in.
1. Beach Resorts – Thailand is famous for its breathtaking beaches, and if you're a beach lover, then you have an array of options to choose from. From popular places like Phuket and Krabi to the lesser-known beaches of Koh Chang and Koh Lipe, each location has its charm. You can opt for beachfront resorts that offer luxurious stays with fantastic sea views.
2. KHAO SOK CABANA RESORT – Thailand's tropical rainforests offer unique accommodation experiences for nature lovers. You can stay in a jungle lodge where you'll be surrounded by nature, lush green forests, and wildlife. Some of the popular jungle lodges are located in Khao Sok National Park and Chiang Mai.
3. City Hotels – Thailand's cities like Bangkok, Chiang Mai, and Phuket offer a mix of traditional and modern options for accommodation. You can opt for a high-rise hotel that offers fantastic city views or stay in the traditional wooden homes turned into guesthouses. by checking THE BEST LUXURY HOTELS IN BANGKOK, THAILAND
4. Wellness Retreats – Thailand is famous for its wellness retreats, and if you're looking for a place to relax and rejuvenate, then you have an array of options. You can opt for wellness resorts that offer yoga classes, detox programs, and meditation sessions. check HILLTOP WELLNESS RESORT
If you enjoyed the post, please leave a comment and visit this page maybe useful as well. Best Villages for a Peaceful Vacation in The World