Are you planning a trip to this beautiful country in Africa and wondering when is the best time to visit South Africa? Well, I am here to give you all the information you will ever need to make your trip very memorable.
You may find some links in this blog post, and if you decide to book, I may receive a small commission, but there is no cost to you.
South Africa is one of the most beautiful countries in the world. It has a wide variety of landscapes, from breathtaking coastlines to majestic mountain ranges. With its diverse climates, there is something for everyone.
But when is the best time to visit South Africa? The answer is: really depends on what you want to experience on the the country. but the shoulder seasons still the best choice. During the shoulder seasons, you can experience the beauty of the country without the crowds of peak season and the heat of summer. In this blog post, we'll look at why the shoulder seasons are the ideal times to visit South Africa. and more details about other best seasons,
(01) THE SHOULDER SEASONS ARE THE BEST TIME TO VISIT SOUTH AFRICA BECAUSE THE WEATHER IS MILDER AND THERE ARE FEWER CROWDS.
The shoulder seasons in South Africa are September to November (spring) and March to May (autumn). During this time the weather is milder, with temperatures ranging from 16-20°C (61-68°F), making it the perfect time for sightseeing and outdoor activities. Plus, the shoulder season has less tourists than the high season (December to February), meaning fewer crowds.
If you're planning a trip to South Africa during this time, there are some great attractions to explore. The Kruger National Park, one of the country's premier game reserves, is full of wildlife and flora, making it an excellent spot to spot lions, leopards, elephants, and more. Further north in Madikwe Game Reserve, you can experience the spectacular Big 5 safari. There are also plenty of stunning beaches to relax on such as Clifton Beach in Cape Town and Coffee Bay in Eastern Cape.
The shoulder season is a great time to visit South Africa for its mild weather, fewer crowds, and excellent attractions. If you're looking for a memorable holiday with great experiences and unbeatable sights, then make sure to plan your trip during the shoulder season.
(02) SPRING (SEPTEMBER-NOVEMBER) AND AUTUMN (MARCH-MAY) ARE THE BEST TIMES TO VISIT SOUTH AFRICA.
Visiting South Africa in the shoulder seasons is a great way to experience the country without large crowds. The weather during these months is mild, so you'll still be able to explore and enjoy outdoor activities. During the spring, from September to November, temperatures are warm and pleasant. This is an ideal time for exploring wildlife reserves and national parks, as animals are easier to spot and temperatures aren't too high.
Autumn (March–May) is also a great time to visit South Africa as the temperature begins to cool off. The days are still sunny and pleasant, and you'll have plenty of opportunities to explore the country. This is a great time for wine tastings, hiking, or just simply exploring the country's diverse landscapes.
Overall, spring and autumn are the best times to visit South Africa. The weather is mild, there are fewer crowds, and you'll have more opportunities to enjoy the country's amazing sights and sounds. So if you're looking for a wonderful trip to South Africa, plan it for the shoulder season!
(03) MAY-AUGUST IS WINTER IN SOUTH AFRICA, SO IF YOU'RE LOOKING FOR A SUNNY GETAWAY, THIS IS NOT THE BEST TIME TO VISIT.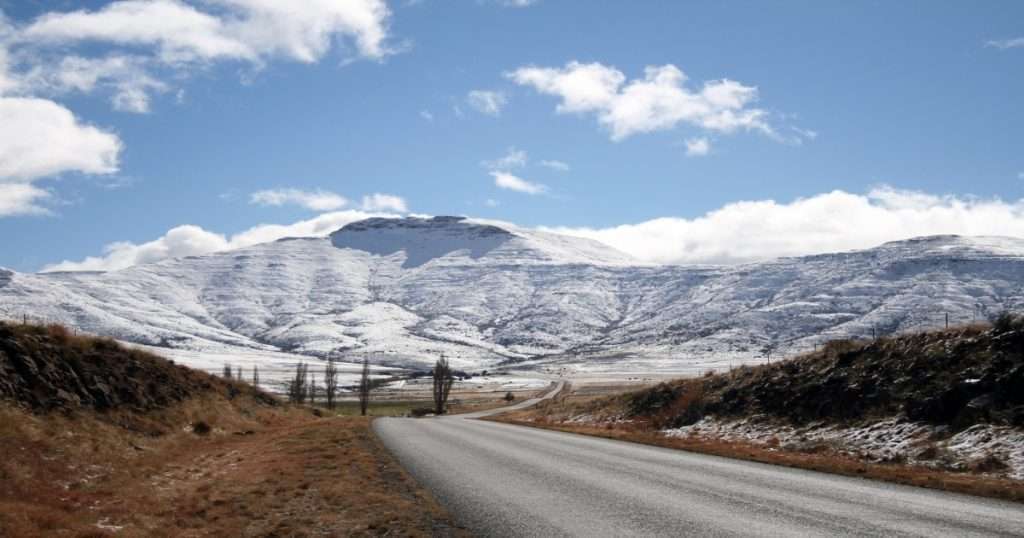 The winter months in South Africa can be quite chilly, with temperatures dropping to as low as 10 °C. Although the days can be sunny, the cold nights make it less than ideal for a beach vacation. Rainfall is also common in the winter months, so it's best to pack accordingly with warm layers and waterproof shoes. With that being said, the winter months are a great time to visit if you're looking to experience a different side of South Africa.
The spectacular wildflowers of Namaqualand bloom during this time, while the southernmost regions of South Africa may still be sunny and pleasant. Even so, if you're hoping for a sunny getaway, the shoulder seasons (September through November and March through May) are the best times to visit South Africa.
(04) DECEMBER-FEBRUARY IS THE BUSIEST TIME OF YEAR IN SOUTH AFRICA, SO IF YOU WANT TO AVOID THE CROWDS, PLAN YOUR TRIP FOR ANOTHER TIME.
December-February is one of the most popular times to visit South Africa, but it can also be one of the busiest times of the year. If you're looking for a more peaceful and tranquil experience, it's best to avoid this time of year and plan your trip for another time.
The peak tourist season in South Africa starts in December and ends in February. During these months, the country experiences an influx of tourists, so the prices for accommodation and other services tend to be higher and the attractions can become overcrowded.
If you'd like to enjoy the beauty of South Africa without the crowds, it's best to avoid this time of year and plan your trip for the shoulder seasons, which are spring (September-November) and autumn (March-May). During these months, the weather is milder and there are fewer visitors, making it a great time to explore South Africa without the rush.
Whichever time you choose to visit South Africa, you're sure to have a wonderful experience. With stunning beaches, breathtaking mountain ranges, incredible wildlife, and diverse cultures, there's something for everyone to enjoy! Just make sure to plan ahead and pick a time that works best for your travel plans.
GET THIS TIPS – UNUSUAL TIPS FOR TRAVELERS
THE BEST TIME TO VISIT KRUGER NATIONAL PARK
Kruger National Park is one of South Africa's top tourist attractions, and it is best visited during the dry season, which runs from June to September. During this time, the park has the lowest rainfall, the temperature is milder, and the animal sightings are more frequent.
The dry season is also the most popular time to visit Kruger National Park. The dry climate means that animals congregate near waterholes, making them easier to spot. For those who want a quieter experience, you can avoid the peak season by visiting outside of these months, as there will be fewer visitors in the park.
The weather in Kruger National Park varies depending on the season, so make sure to pack appropriate clothing for your trip. During the dry season, the temperatures can reach up to 40 degrees Celsius (104 degrees Fahrenheit). Make sure to pack light-colored clothing to stay cool, as well as plenty of sunscreen and hats just like this ones here.
In addition to packing appropriately, it is important to consider any safety issues when planning your trip. While there is no guarantee of safety in Kruger National Park, certain precautions can be taken to ensure that your trip is as safe as possible. This includes staying on designated paths, never venturing off alone, and avoiding any known dangerous areas of the park without a guide.
No matter when you decide to visit Kruger National Park, there is plenty to enjoy. From witnessing the beauty of African wildlife to experiencing the culture of the local people, it is an unforgettable destination. With the right preparation and planning, you can ensure that you have an enjoyable and safe experience at Kruger National Park.
WHERE IS THE BEST WEATHER IN THE WESTERN CAPE PROVINCE?
Western Cape is a popular destination for travelers looking to experience the beauty of South Africa. Known for its diverse landscapes, the Western Cape is an ideal place to explore and experience the best of the country's natural beauty. With its mild Mediterranean climate, there is a wide range of weather conditions that can be enjoyed throughout the year.
For those looking for warmer weather, the best time to visit the Western Cape is between October and April, when temperatures range from 15-25°C (59-77°F). During this time of year, you can expect days of sunshine with plenty of clear skies, perfect for activities such as hiking, swimming, and sightseeing. This period also marks the start of spring and the beginning of the wildflower season in August and September.
For those who prefer cooler weather, the best time to visit the Western Cape is during the winter months between May and September. During this time of year, temperatures range from 5-15°C (41-59°F) and you can expect cooler days and chilly nights. This time of year is a great opportunity to enjoy winter activities such as whale watching and surfing, as well as visit some of the region's top attractions.
No matter what time of year you choose to visit the Western Cape, you're sure to find something enjoyable to do. Whether you're looking for warm or cold weather, there's always something special to experience in this beautiful part of South Africa.
WHAT TIME OF YEAR IS BEST FOR WINE TOURS IN THE WEST?
Wine tours in the Western Cape are an amazing experience you should try when you are around. The region offers a wide variety of wines, so you can find something for every taste.
The best time to visit the Western Cape for wine tasting is during the late winter and early spring months (March-May). During this time, the temperature is mild and the days are usually sunny. This is also the harvest season, so you will be able to see the winemakers at work, as well as visit some of the vineyards and enjoy the freshest vintage.
The summer months (November-February) can also be a great time to visit for wine tasting, although it may be too hot for some people. If you plan on visiting during the summer, try to book your tour during the morning or evening, when the temperature is more bearable.
No matter what time of year you visit, there will always be something to do and experience in the Western Cape. Whether you want to sample some of the local wines, visit a vineyard, or simply take in the scenery, you can find a wine tour that meets your needs. With plenty of options to choose from, you are sure to have an unforgettable experience.
When planning your trip to South Africa, be sure to consider all the options and plan accordingly to ensure that you get the most out of your trip.
There are some activities that can only be done at certain times of the year, such as whale watching in Hermanus, which can only be done from June-October. Keep an eye on local festivals, which may impact accommodation and transport availability.
Additionally, consider local knowledge; locals will be able to give advice about which times are less crowded or which activities are worth doing.