The first question is: when is the best time to visit Santorini for an unforgettable vacation?
Santorini is an incredibly beautiful island located in the Mediterranean Sea, off the coast of Greece. The breathtaking views, vibrant culture, and unique landscapes make it an ideal destination for a truly unforgettable vacation.
But when is the best time to visit Santorini again? With its temperate climate, a visit to Santorini can be enjoyed all year round. However, depending on your preferences, there are certain times that may be better than others. In this blog post, we'll discuss the best time to visit Santorini for an unforgettable vacation.
(01) WHY SPRING IS THE BEST TIME TO VISIT SANTORINI
If you're looking for the perfect time to visit Santorini, the spring season is one of the best times to go. The weather is mild and sunny, making it ideal for sightseeing, hiking, and exploring. Plus, the landscape comes alive with vibrant wildflowers, creating a colorful backdrop for your vacation.
There are plenty of reasons why spring is the ideal time to visit Santorini. For starters, the temperatures remain moderate during the day (usually between 16-23°C), so you won't have to worry about dealing with extreme heat or humidity. This makes it an excellent time for outdoor activities like walking and swimming.
The sea remains calm during this time of year, allowing visitors to take advantage of the stunning coastline. You can enjoy leisurely walks on the beach or even take part in water sports like kayaking, sailing, and snorkeling.
Spring also brings a surge of life to Santorini. The island's rolling hills are covered with fields of wildflowers in shades of purple, yellow, and pink. This creates an idyllic setting that's perfect for hiking and photography.
If you want to get away from the hustle and bustle of tourist season, spring is the ideal time to visit Santorini. The crowds are much smaller during this time of year, so you can enjoy a more peaceful and intimate experience.
All in all, spring is an excellent time to visit Santorini. With its mild temperatures, stunning scenery, and lack of large crowds, it's no wonder that this season is one of the most popular times to visit the island. Whether you're looking for a relaxing getaway or an adventure-filled holiday, spring is the perfect time to experience Santorini.
(02) HOW TO MAKE THE MOST OF YOUR TIME IN SANTORINI
If you're looking to maximize your Santorini vacation, then there are some essential tips to help you make the most of your time.
Plan Your Route: The first step is to map out your route. Santorini is filled with numerous villages and beaches that are worth exploring, so having a plan will ensure that you don't miss any must-see spots.
Take Advantage of Early Mornings and Late Nights: The summer months can be hot in Santorini, but early mornings and late evenings offer cooler temperatures for sightseeing. Many of the museums and churches open earlier, giving you the chance to explore without the large crowds.
Eat Local Cuisine: No trip to Santorini would be complete without sampling some local delicacies. The island is known for its fresh seafood and vine-ripened tomatoes, as well as other traditional Greek dishes such as moussaka and gyros. Be sure to try out some of the local restaurants.
Be Flexible: Don't be afraid to make last-minute changes to your plans. A lot of the beauty of Santorini lies in its unpredictable nature, so take advantage of any new experiences that come your way.
Travel By Boat: While Santorini has plenty of public transportation options, the best way to see the island is by boat. Take a day trip to one of the nearby islands or rent your own boat to explore the area around Santorini at your own pace.
These are just a few tips on how to make the most of your time in Santorini. With a little planning and flexibility, you'll be able to experience all that this beautiful Greek island has to offer.
(03) WHAT TO SEE AND DO IN SANTORINI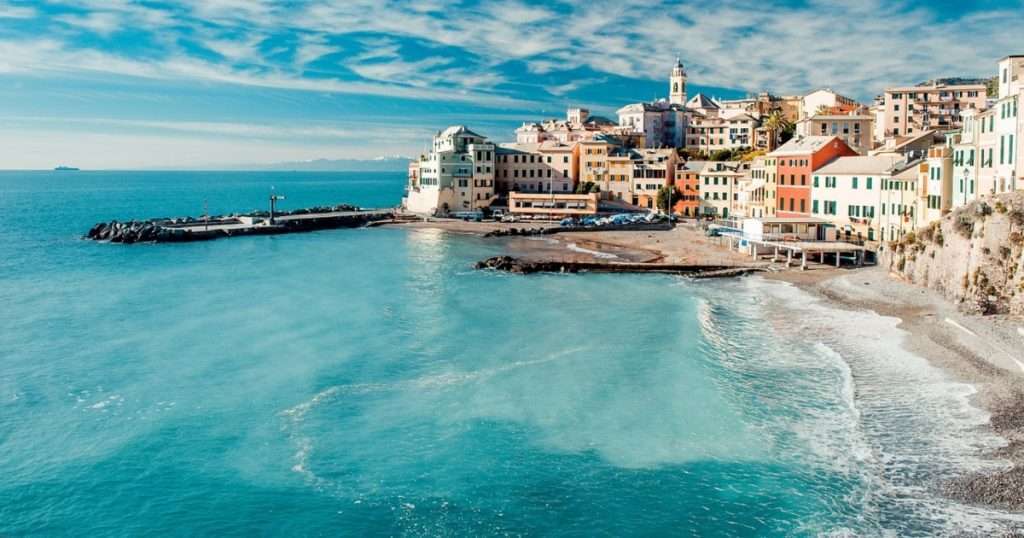 Santorini is known as one of the most beautiful places in the world, and for good reason. There are plenty of amazing sights and experiences to enjoy here. Here are some of the top attractions and activities in Santorini that you won't want to miss out on:
1. Visit the Ancient Akrotiri Ruins – The ruins of the ancient city of Akrotiri are situated on the southern coast of Santorini, and it's definitely worth a visit. This Minoan-era settlement was buried under volcanic ash during the famous eruption of Thera in the 16th century BC, and has since been excavated to reveal some of the most remarkable ancient architecture still standing today.
2. Enjoy a Sunset Cruise – If you're looking for a truly romantic experience, head out on a sunset cruise around the island. You'll get to enjoy views of Santorini's iconic cliff-side towns and see the famous red and orange sunset.
3. Explore Oia Town – Oia Town is the picture-perfect representation of what Santorini is all about. Stroll along the cobblestone streets, wander into the boutiques and cafes, and take in the incredible views from this charming little town.
4. Visit Red Beach – Red Beach is one of the most stunning beaches in Santorini, and its color comes from its black and red sand. Make sure you take your time to soak up the sun here, and maybe even enjoy a delicious picnic lunch on the beach.
5. Go Wine Tasting – Santorini is home to some of the best wineries in Greece, so you definitely need to make time for some wine tasting while you're here! From world-renowned vintages to local specialties, you'll find something to suit every taste.
6. Climb Mount Profitis Ilias – For those looking for a bit of adventure, climb Mount Profitis Ilias, the highest point in Santorini, standing at an impressive 567 meters above sea level. At the top, you'll be rewarded with panoramic views of the entire island, as well as a traditional Greek Orthodox monastery that dates back to 1825.
No matter what you choose to do in Santorini, you'll be sure to have an unforgettable vacation experience!
(04) WHERE TO STAY IN SANTORINI
Santorini has a wide range of accommodation options to suit every budget, from luxury resorts to budget-friendly guesthouses. Whether you're looking for a romantic getaway or a family vacation, there is something for everyone.
The most popular area to stay in Santorini is the caldera region. This area offers stunning views of the volcano and surrounding coastline, and provides easy access to popular sights such as Fira and Oia. Most of the island's five-star resorts are located here, and there is no shortage of restaurants, shops, and amenities.
If you're looking for something more affordable, there are plenty of guesthouses and apartments available throughout the island. Many of these offer beautiful views of the caldera, and provide a great base for exploring the rest of Santorini.
For those who want to get away from it all, there are several secluded beaches with charming beachfront hotels or villas. These are perfect for a romantic escape or a peaceful holiday by the sea.
Wherever you choose to stay in Santorini, make sure to book in advance as the most popular locations can fill up quickly during peak season. With its stunning scenery, delicious cuisine, and endless activities, Santorini is an unforgettable destination and well worth the visit!
(05) HOW TO GET AROUND SANTORINI
One of the best ways to explore Santorini is by bus. There is a well-developed bus network that can take you to all the major tourist sites in the island, including beaches, attractions, and villages. The cost is affordable and tickets can be purchased at any kiosk in the main towns. You can also rent a car or scooter to explore more remote areas. This is an excellent way to see the island at your own pace, but make sure you have the proper licenses and insurance before doing so.
If you don't want to drive yourself around, there are plenty of taxi services that are always available. They can be a bit pricier than buses, but are a convenient way to get from one place to another quickly. For those who prefer more luxury, private chauffeur services can also be arranged.
Finally, for those looking to get out on the water, boats and ferries are an option. Whether you're looking for a romantic cruise or an adrenaline-filled sailing excursion, there's something for everyone. From fishing trips to sunset cruises, the possibilities are endless.
No matter how you decide to get around Santorini, it's sure to be a memorable experience. So get ready to explore the hidden gems of this Greek paradise!
TIPS FOR VISITING SANTORINI ON A BUDGET
1. Book your accommodations in advance. Santorini is a popular tourist destination and it can be difficult to find affordable accommodation if you don't book ahead of time. Consider looking for an Airbnb or a hostel to save money on your stay.
2. Visit during the shoulder season. The best time to visit Santorini for a budget traveler is the shoulder season, which is usually between April and June and September to October. Prices for flights and accommodation will be significantly lower than during peak season, and the weather is still pleasant during these times.
3. Take advantage of free activities. There are plenty of activities to enjoy in Santorini that won't cost you a dime. Take a walk around Oia to admire the beautiful views and explore the many churches, or enjoy a picnic in one of the public parks.
4. Choose low-cost transportation options. The public bus system in Santorini is very reliable and much cheaper than taxis, so take advantage of this option to get around the island. You can also rent a bike or scooter if you prefer, or take a ferry ride between some of the ports.
5. Eat like a local. To save money on food, try eating at some of the local restaurants and taverns instead of tourist-oriented establishments. You can also pick up groceries from the local markets to make your own meals at home.
By following these tips, you can enjoy an unforgettable vacation in Santorini without breaking the bank. With careful planning and wise decisions, you can experience the best of Santorini without spending too much money!
Thank you, and if you found this post useful, please leave a comment and I will respond; you are also welcome to read this other post, which may be very useful.