Are you planning a cruise in 2023? If so, you may be feeling overwhelmed by the thought of all the best things to pack for a cruise. Don't worry—you're not alone! Packing for a cruise can be a bit of a challenge, but it doesn't have to be.
In this blog post, we'll go over what to bring on your cruise, so you can be sure you don't forget anything important. You'll want to make sure that you're well prepared for your trip and have everything you need. Before you start packing, it's important to take some time to think about what items you'll need to bring and make sure that you have everything packed before you embark on your journey. so what to pack for a cruise ever ?
CRUISE DESTINATION
This blog post may contain affiliate links. If you decide to buy anything, I will receive a small commission, but it will not cost you anything. thanks 
When deciding on a cruise destination for 2023, there are a few key factors to consider. First, decide if you want a more exotic or well-traveled destination. Popular destinations like the Caribbean and Mediterranean may have more amenities and infrastructure, whereas more remote locations may offer a unique experience.
You'll also want to think about the kinds of activities you'd like to participate in while cruising. Are you interested in snorkeling and scuba diving, or would you prefer to relax at a beach? Some ports of call may offer cultural experiences, such as learning about the local history or visiting nearby sights. If your goal is to explore multiple cities, it's worth researching cruises with multiple stops.
Finally, research your destination to understand what kind of weather and clothing you'll need to pack for a Cruise. Many popular destinations can be quite hot and humid during the summer months, while colder climates may require some extra layers. Knowing the temperatures in advance can help ensure that you are prepared with the right clothing and accessories.
With so many options available, deciding on a cruise destination for 2023 can seem overwhelming. Researching different destinations, understanding their climates, and planning ahead will make sure your cruise is an enjoyable and memorable one.
Read on to get all the tips you need to make sure you have everything you need for your 2023 cruise.
What to Pack for a Cruise in 2023 – Top Cruise Essentials
(01) CLOTHES FOR YOUR CRUISE TRIP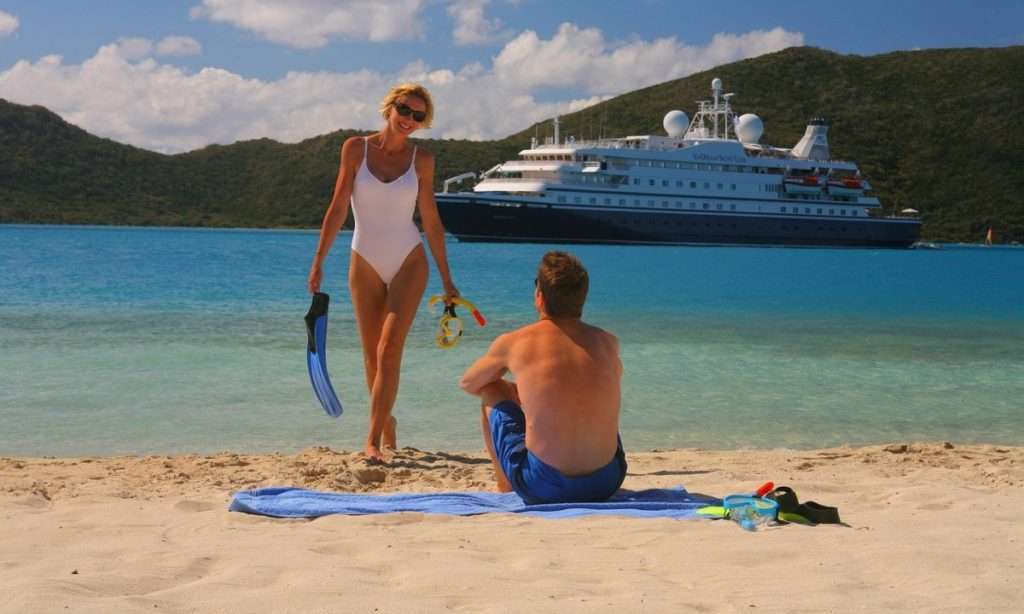 Planning ahead and packing the right clothes are essential when taking a cruise in 2023. You'll need to consider the climates you'll be visiting, as well as the activities you'll be taking part in.
Your wardrobe should include items for both daytime and nighttime activities. You can layer your clothing to allow for versatility, and make sure to bring items that are comfortable and easy to move around in.
For daytime activities, pack light-weight items such as shorts, t-shirts, tank tops, capris, and skirts. Make sure to bring along some long-sleeved shirts, sweaters, or jackets in case the weather cools down. Don't forget about comfortable shoes such as sandals, sneakers, or flip-flops.
For nighttime activities, make sure to bring dressier clothing, such as dresses, pants, and blouses. If you plan to attend formal dinners and cocktail parties, then you should definitely pack formal attire.
Finally, bring some cover-ups, such as light cardigans or wraps, to wear over your swimsuits while you're at the beach or poolside. A pair of jeans or lightweight trousers can also come in handy if you plan on exploring the town.
No matter what your itinerary includes, packing the right clothes will ensure that you have an enjoyable and comfortable cruise in 2023!
(02) SHOES FOR YOUR CRUISE TRIP
When planning what to pack for your cruise, it's important to consider the type of shoes you'll need. While comfort is essential, it's also important to choose shoes that look stylish and complement your wardrobe.
Flip Flops: Flip flops are the perfect all-in-one shoe for cruise trips. They are lightweight and easy to slip on and off, making them perfect for hot days on the beach or poolside. Plus, they're stylish enough to pair with a sundress or shorts.
Sandals: Sandals are a great choice for cruises as they are comfortable and stylish. Choose from a variety of styles, from flat leather sandals to wedges. Sandals can be worn on the deck, at the beach, or to dinner for a dressy yet casual look.
Sneakers: If you plan to do any sightseeing or exploring during your trip, pack a comfortable pair of sneakers. You'll need something that can keep up with all your activities and provide you with plenty of support throughout the day.
Dress Shoes: If your cruise has any formal events, make sure to pack at least one pair of dressy shoes. This could include heels, loafers, or dressy flats, depending on the occasion. Dress shoes will give you the extra bit of polish you need for any formal event.
(03) BEAUTY PRODUCTS FOR YOUR CRUISE TRIP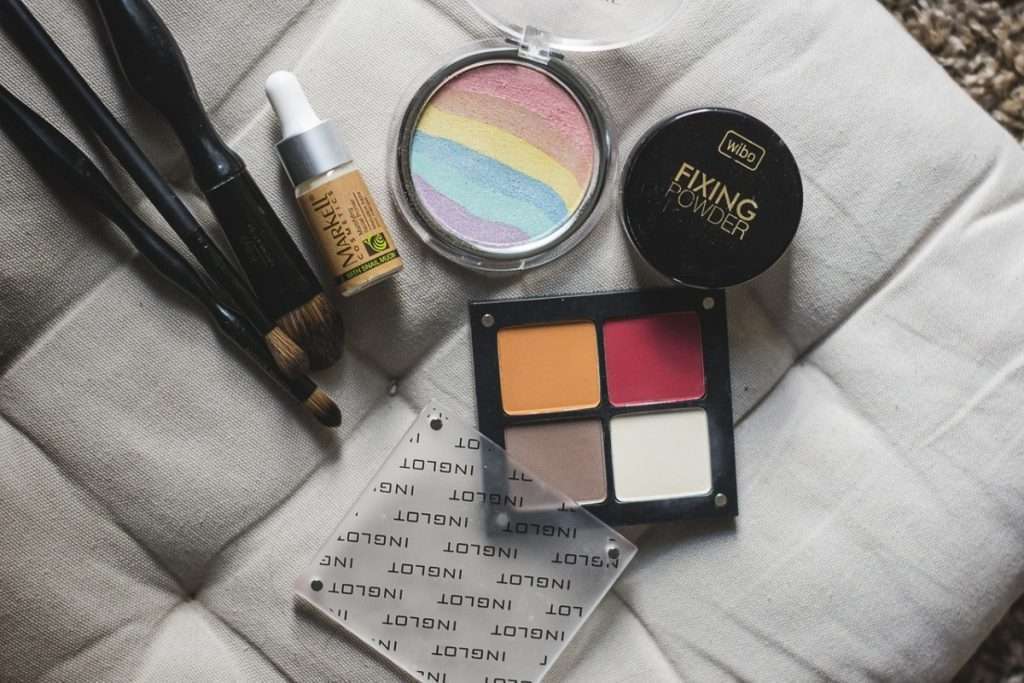 When you're packing for your cruise trip in 2023, don't forget to include a few beauty products. These will help you look and feel your best while on board.
A good idea is to pack a variety of moisturizers, serums, and sunscreens to keep your skin looking healthy and hydrated throughout the entire trip. A lightweight tinted moisturizer with SPF protection is ideal for days when you are out in the sun for extended periods of time. A hydrating serum can be used at night to provide an extra boost of moisture.
Also, don't forget to bring a quality lip balm, preferably one with SPF protection, to keep your lips feeling soft and supple. Bring along some face wash and gentle exfoliants as well. You may also want to consider bringing a cleanser specifically designed for sensitive skin to ensure your skin isn't irritated by harsh ingredients.
Finally, make sure to bring along some makeup that will help you look your best and make you feel confident. Opt for lightweight, long-wearing formulas that won't fade after a few hours in the sun.
By packing the right beauty products, you can look and feel great throughout your entire cruise in 2023!
(04) ACCESSORIES FOR YOUR CRUISE TRIP
When packing for a cruise, don't forget to bring along all the essential accessories to make your vacation complete. Here are some items you may want to consider bringing with you:
• Sunglasses – a must-have item to protect your eyes from the sun.
• A travel wallet or purse – this is essential for keeping your valuables safe and secure while on board.
• A waterproof phone case – this will come in handy if you plan to use your phone in any areas that could potentially get wet, such as on the deck or at the pool.
• A beach bag – perfect for carrying all of your essentials like sunscreen and other items needed for a day out in the sun.
• A camera – capture all your amazing memories with a good quality digital camera.
• An umbrella – perfect for protecting yourself from any unexpected showers.
• An extra pair of shoes – whether it's sandals, flip flops, or sneakers, having an extra pair of shoes can always come in handy when going ashore or walking around the ship.
Finally, don't forget to bring along all the little extras that make your cruise experience enjoyable, like books, magazines, music, and more! With the right accessories, your cruise experience will be much more enjoyable.
(05) COVER-UP- BEST THINGS TO PACK FOR A CRUISE
When packing for a cruise in 2023, you will want to include a cover-up for your swimsuit. This can be anything from a lightweight dress to a kimono to a sarong. You may also want to include a lightweight cardigan in case the temperatures drop.
You will also want to have something to cover up with when going to a more formal event onboard the ship or ashore. Look for fabrics that are lightweight and breathable, but also provide some coverage, such as cotton and linen. If you plan on spending time on the beach, you may also want to include a sun hat or visor in your cover-up selection.
(06) WIRELESS EARBUDS SOME OF THE BEST THINGS TO PACK FOR A CRUISE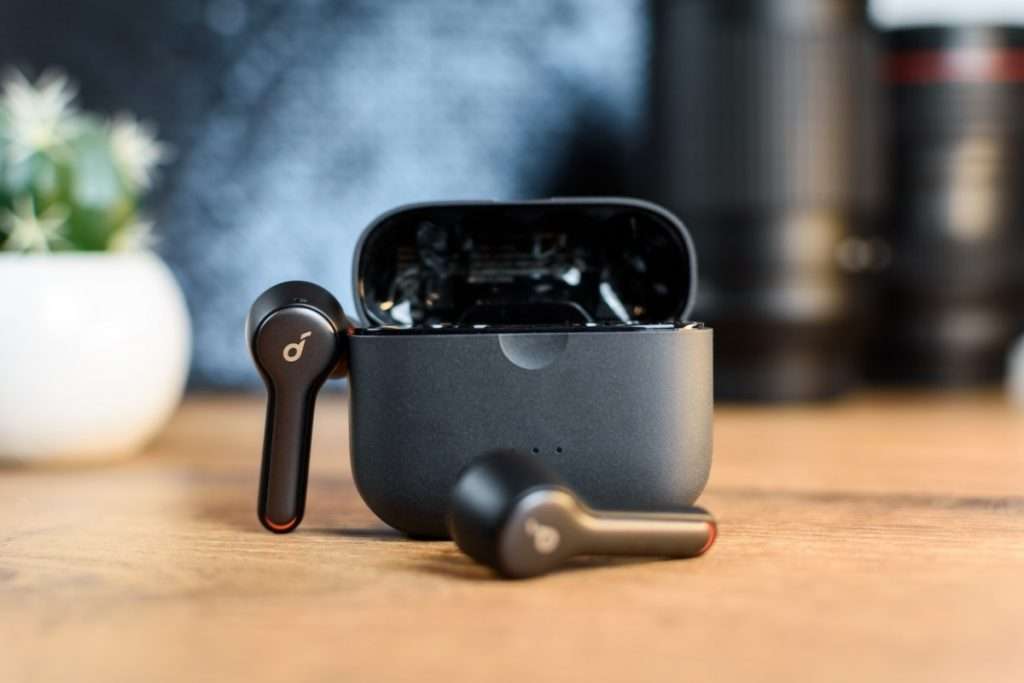 Wireless earbuds are a must for any traveler in 2023, and is one of What To Pack for a Cruise. With the advancement of technology, it's becoming easier to listen to music, podcasts, and audiobooks without cords getting in the way. Wireless earbuds allow you to listen to your favorite music, no matter where you are. if don't have get it here,
When packing for your cruise, make sure to bring a pair of wireless earbuds so you can stay entertained while lounging on the beach or even while enjoying a dance party in one of the many onboard venues. Additionally, it's always a good idea to bring an extra set of earbuds in case of an emergency or if you misplace your main pair. Just remember to make sure that the earbuds you choose are compatible with your device and that they are fully charged before you leave on your cruise.
(07) TRAVEL BACKPACK ARE ALSO SOME OF BEST THINGS TO PACK FOR A CRUISE
When you're heading out on a cruise, the last thing you want to worry about is what to pack and where to put it. A travel backpack is a must-have item for any cruise. Not only is it stylish, but it also allows you to bring everything you need without feeling overburdened.
Look for a backpack that is large enough to fit all your essentials but not so large that it feels too heavy. Make sure it has plenty of pockets and compartments so you can easily organize and find what you need quickly. You should also choose a bag that is waterproof or water-resistant in case you're caught in the rain or splashing around at the beach. With a sturdy, comfortable travel backpack, you can be sure you'll have all the essentials for a great trip. IF YOU DONT HAVE GET ONE HERE
(08) INSECT REPELLENT
No matter how exciting your cruise is going to be, you definitely don't want to be dealing with pesky mosquitos and other bugs that could ruin your fun. Packing some insect repellent is an absolute must for your upcoming cruise.
There are a variety of options available, ranging from chemical-based products to natural formulas. Choose whatever fits best with your skin type and preferences, but make sure it has a high concentration of DEET or picaridin to ensure it's strong enough to keep the bugs away. You can also bring along some citronella candles or incense if you prefer a more natural approach. Remember, the last thing you want is to be itching and scratching during your vacation! IF YOU DONT HAVE YOU CAN GET ONE HERE
(09) SNORKEL GEARS – MUST BE INCLUDED TO THE BEST THINGS TO PACK FOR A CRUISE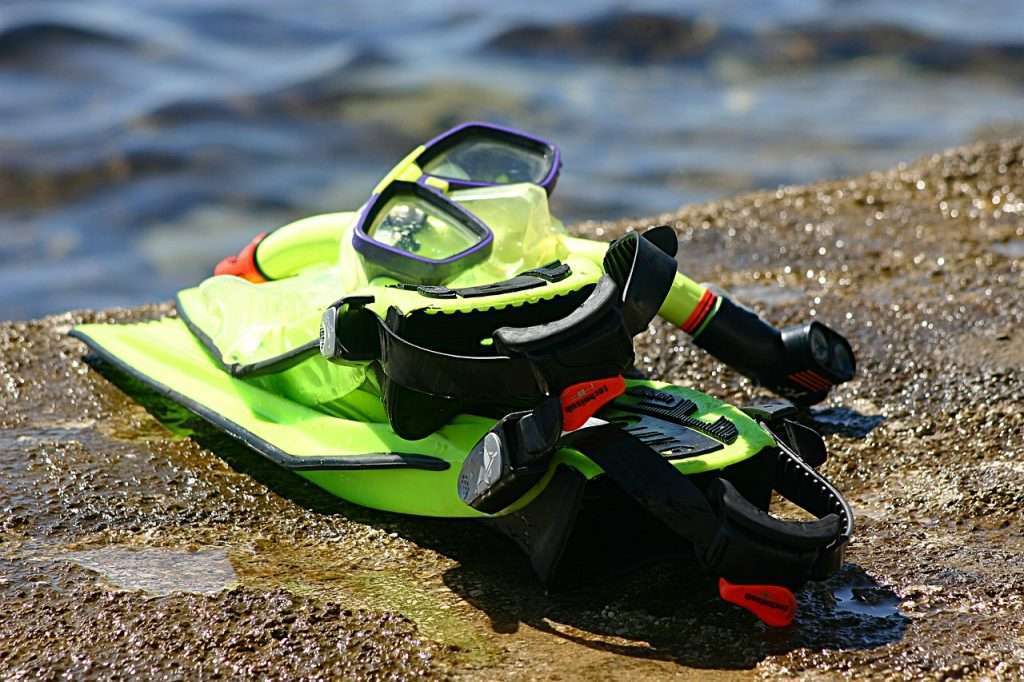 If you plan on snorkeling during your cruise, then you'll need to make sure you pack the necessary gear. Snorkeling can be an incredible way to explore marine life, but if you don't have the right equipment, it can be a bit of a disaster. BUT YOU CAN GET THE GREAT ONE HERE
First, you'll need to get a snorkeling set. This includes a mask, snorkel tube, and fins. The mask should fit comfortably and securely on your face. The snorkel tube should be long enough that you can comfortably breathe while in the water. And the fins should be comfortable and easy to swim with. It's also important to make sure that all of your gear is certified by a recognized safety organization.
You'll also want to bring a waterproof camera or phone case so that you can document your underwater adventure. Additionally, it's a good idea to bring along some floaties, such as inflatable tubes or noodles, so that you can rest if you get tired. Finally, it's always a good idea to bring along a pair of protective gloves and booties for added protection against coral or sharp rocks.
NB :
Packing for a cruise in 2023 may seem overwhelming, but it doesn't have to be. As long as you plan ahead and think through the types of activities you plan to do while on your cruise, you can make sure to have all the necessary items on-hand.
Remember to pack clothes that are comfortable and appropriate for your excursions, bring along shoes that will be suitable for the weather, and don't forget all the important accessories, beauty products, and insect repellent. Last but not least, be sure to bring a swimsuit so that you can enjoy all the fun activities the cruise has to offer. With the right preparation, your cruise will be an unforgettable experience.
IF THIS POST WAS USEFUL AND YOU HAVE ANY QUESTION JUST LEAVE YOUR COME .AND CHECK THIS LINK BEST BEACHES IN DOMINICAN REPUBLIC-OUR TOP 10 IT MAYBE USEFUL SOON THANKS