If you're looking for a once-in-a-lifetime experience, look no further than a safari in South Africa. With its spectacular wildlife, stunning landscapes, and luxurious lodges, When you decide to go on a safari, you will find the best safaris in South Africa. you've never seen before.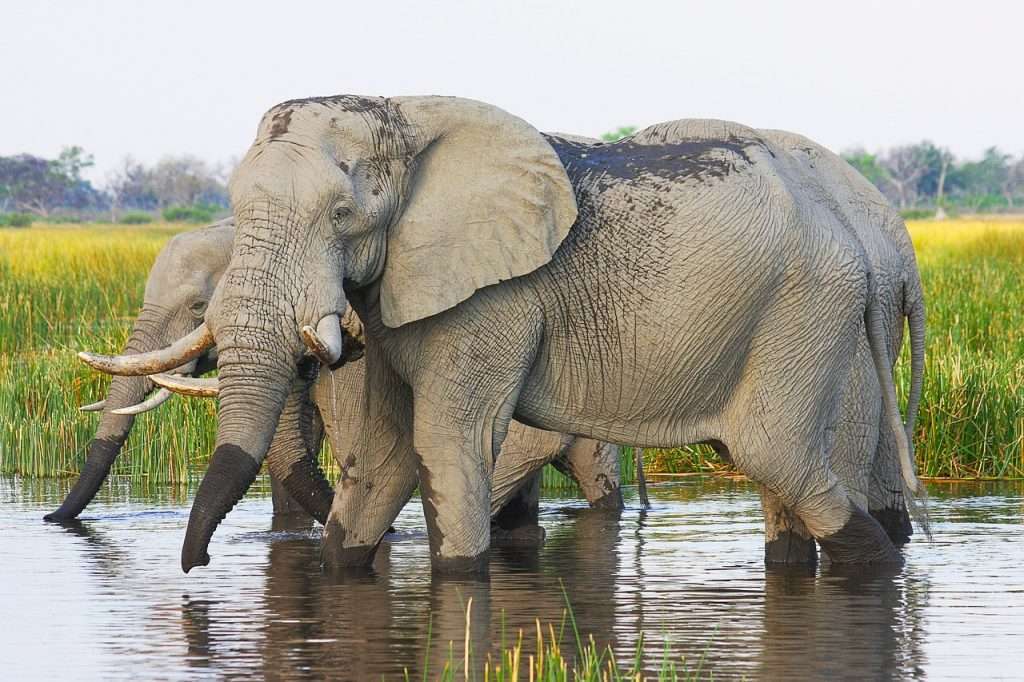 there is always something special for everyone in this iconic African country. In this blog post, we'll be taking a look at the best safari adventures in South Africa, From exciting game drives to unique cultural activities, each of these safaris offer something unique and unforgettable.
WHY ARE SAFARIS IN SOUTH AFRICA THE BEST?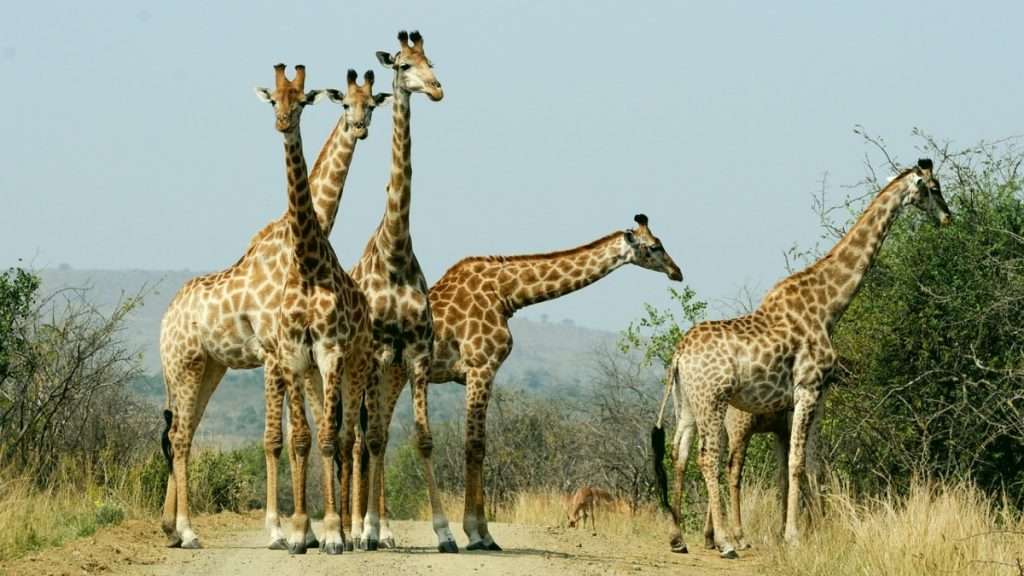 When it comes to planning a safari adventure, South Africa should be at the top of your list. With a variety of national parks and game reserves,as i mentioned early, there is something for you to experience in South Africa. But what makes best safaris in South Africa so special?
FIRSTLY : South Africa is home to the famous "Big Five" – lions, leopards, rhinos, elephants, and buffaloes. Seeing these magnificent creatures in their natural habitats is a once-in-a-lifetime experience that shouldn't be missed.
SECONDLY : the infrastructure in South Africa makes it easy to access these wildlife areas. There are plenty of tour companies and lodges that cater to all budgets, making it easier to plan your safari adventure. In addition, many of the parks and reserves have well-maintained roads and facilities for visitors.
Another reason why South Africa safaris are the best is the diversity of landscapes. From the open savannahs of Kruger National Park to the dramatic Blyde River Canyon, there is something for everyone. Whether you want to see wildlife, go on a hiking adventure, or just relax in a luxurious lodge, South Africa has it all.
FINALLY : South Africa is known for its friendly and welcoming people. The local guides and rangers are passionate about conservation and have a wealth of knowledge to share about the wildlife and culture of the area.
IN SUMMARY : South Africa safaris offer a unique and unforgettable experience that can't be found anywhere else in the world. From the Big Five to the diverse landscapes and welcoming people from all over the world, there are plenty of reasons to add South Africa to your safari bucket list.
THE 10 BEST SAFARIS IN SOUTH AFRICA
1 – ADDO ELEPHANT NATIONAL PARK
Addo Elephant National Park is a relatively small park, but it's big on animal and bird life. The main draw here is, obviously, elephants.
This park is one of only a handful where you can drive right up to them. The scenery varies from bushveld to savannah to mountain woodland – all of which host over 400 species of birds! If you're looking for an intimate experience with nature that combines relaxation with adventure, look no further than Addo Elephant National Park.
wonderful national park with lots of opportunities to see wildlife. Spend 1-2 days there to get the most out of the park. Only the north and south gates are used for entry. Elephants are typically found in the north of the park, whereas cats are typically found in the middle.
2 – KRUGER NATIONAL PARK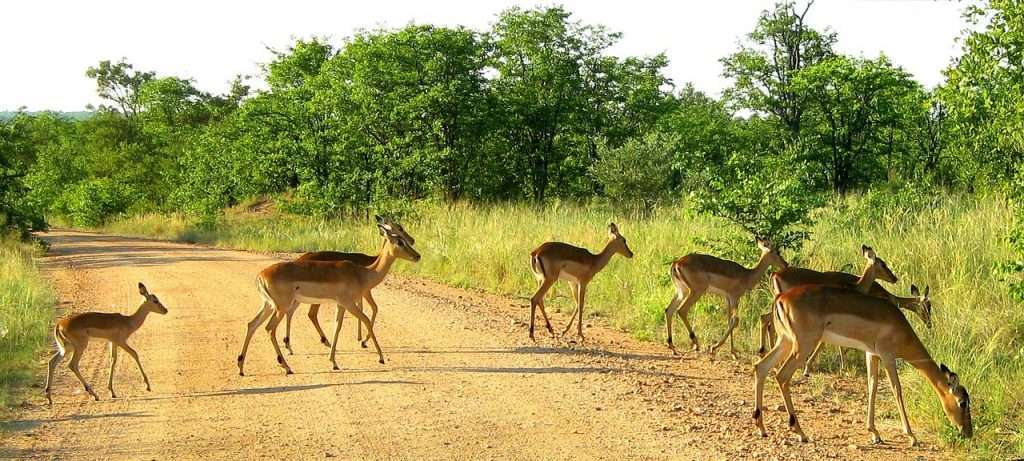 One of the largest wildlife reserves and popular in Africa is Kruger National Park, located in northeastern South Africa. The Big 5—lions, leopards, rhinos, buffalos, and elephants—as well as other wild creatures, are abundant there. Along with several bird species, including vultures, eagles, and storks, there are hundreds of other creatures that call this place home. This park includes mountains, shrub plains, and tropical woods.and much more.
It's absolutely amazing. The night drive is wonderful. You will see lots of elephants, giraffes, impalas, hippos, and birds. You'll likely see lions. With luck, you'll find leopard and cheetah. There is a lot of driving, but it's worth it when you see the beautiful views and animals.
This is a safari destination that can't be missed. When you think of South Africa,
3 – ST. LUCIA WETLANDS PARK (ISIMANGALISO)
One of South Africa's most underrated safari destinations, St. Lucia Wetlands is one of those magical places that you'll never want to leave.
It offers an abundance of wildlife and stunning scenery, not to mention a great selection of accommodation options with all manner of game-viewing packages that will ensure you get even closer to nature than ever before.
Visitors can expect to see everything from eland, zebra and impala to crocodiles, hippos and elephants when they visit St. Lucia; it really is a safari experience unlike any other.
The enormous Lake St. Lucia serves as the park's focal point.
4 – CAPE VIDAL NATURE RESERVE
Cape Vidal Nature Reserve, which is located in Namibia and looks out over Bight of Biafra, is one of those sights that will be etched into your memory forever.
This coastal reserve is home to one of largest populations of elephants in all of Africa, as well as a variety of other species including giraffes, zebras and springbok. You'll also be able to view a number of birds while visiting Cape Vidal.
The only way to see these magnificent creatures is by booking a safari from Cape Town or Windhoek; there are no accommodations or facilities here. If you want to visit one of the most beautiful reserves in all of southern Africa, Cape Vidal should definitely be on your bucket list!
5 – MADIKWE GAME RESERVE
Located just outside of Rustenburg, Madikwe Game Reserve is undoubtedly one of South Africa's most famous safari destinations. Visitors to Madikwe are able to view incredible diversity of animal species, including all five Big Five.
Accommodation is set up both within and around Timbavati Private Nature Reserve, which sits adjacent to Madikwe. Accommodation varies from luxurious treehouses to camping sites on private ranches; there are plenty of accommodation options for every budget.
Activities such as guided game drives and boat cruises allow guests a greater opportunity to explore Madikwe's wildlife-rich areas with expert guides on hand at all times. The recently upgraded swimming pool also allows you time off your feet after an action-packed day.
6 – SOSSUSVLEI DUNES
These dunes, which rise more than 300 feet high and stretch several miles across, are what make Sossusvlei such a unique safari spot.
Also called Namib Desert's dead vlei or endless marshlands because it appears as though no water can survive here – and yet there is life all around – these dunes are most impressive during sunset, when their reddish-orange color contrasts brilliantly with their surroundings.
The Sossusvlei Dune Lodge is located within walking distance of many different viewpoints over these formations. Most popular at sunrise and sunset; it will cost you more to go here at night (reserve ahead).
7 – KGALAGADI TRANSFRONTIER PARK
Kgalagadi is easily one of South Africa's most underrated safari destinations, and for many visitors, it might be their favorite. Kgalagadi offers big game views at a fraction of what you'd pay to see similar creatures on other African safari vacations.
Animals like lions, leopards, rhinos, and elephants are all here; it's also home to rare antelope such as roan and sable that can only be found in Botswana. Plus there are plenty of chances for bargain sightings—like cheetahs or wild dogs—that will cost you little more than a reasonable guide fee.
8 – PILANESBERG NATIONAL PARK
Considered one of South Africa's lesser-known safari destinations, Pilanesberg's natural wonders are part of what make it so special. Known as a bushveld paradise by many travelers, Pilanesberg is particularly popular with those looking for a unique off-the-beaten path experience.
In addition to its lush landscape and exquisite views, Pilanesberg has plenty to offer wildlife enthusiasts, too. Visitors can look forward to spotting some rare species—there are more than 200 different bird species that call Pilanesberg home! The park also boasts large populations of big game like kudu and zebra.
9 – GOLDEN GATE HIGHLANDS NATIONAL PARK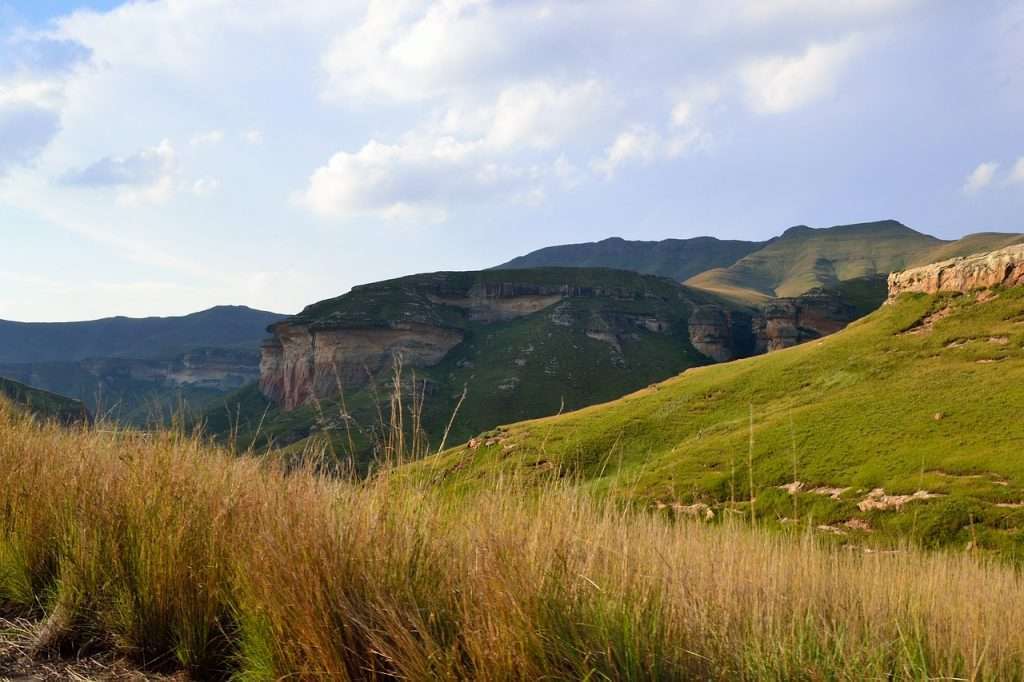 Golden Gate Highlands National Park is known for its rugged cliffs, ancient baobab trees and beautiful panoramic views.
The area is also home to a variety of animals, including large antelope species such as eland, kudu and impala. Visitors can take part in hiking trails or ride on horseback to explore its dramatic terrain. In addition, there are various campsites throughout the park where visitors can stay for a night or longer to get a true wilderness experience. #8 – Pilanesberg National Park:
Located west of Pretoria in North West Province, Pilanesberg was proclaimed by then-president Nelson Mandela and officially opened in 2002 as South Africa's first world heritage site that encompasses both natural and cultural sites.
10 – MABURA PRIVATE GAME RESERVE
Mabura Private Game Reserve is a safari destination near Hoedspruit, not far from Kruger National Park.
The variety of game on offer at Mabura guarantees you'll have an experience you won't forget. A fun fact about Mabura? One of their rhinos is a viral sensation thanks to his love of bubble-blowing and obvious talent for it!
There are seven different species of game on offer at Mabura and plenty more besides: giraffes, white rhinos, cheetahs, leopards and so much more.