Durban is one of the best places to visit in South Africa and features beautiful beaches, parks, and other attractions that will appeal to every visitor. If you're on the looking out for some of the Interesting Places To Visit In Durban, look no further than the local craft market and the natural wildlife safari park. The craft market offers everything from ceramics to paintings, but don't miss out on the sea shells!
The natural wildlife safari park has guides who will show you all of their favorite creatures up close and personal if you're game. Both of these places are must-sees if you're looking for fun things to do in Durban!
Durban, the largest city in KwaZulu-Natal, South Africa, has so much to offer tourists and residents alike. Here are 10 safe, fun activities you can enjoy on your trip there
When planning a trip to Durban, South Africa, there are a few things you should consider first: your safety, housing, and overall well-being while exploring the city and surrounding areas.
Is Durban safe for travelers? : My response is emphatically both yes and no. Yes, if you are well informed beforehand; no, if you are not informed about where to go and where not to go.
Durban's top 10 best and safest places to visit
01) Victoria Street Market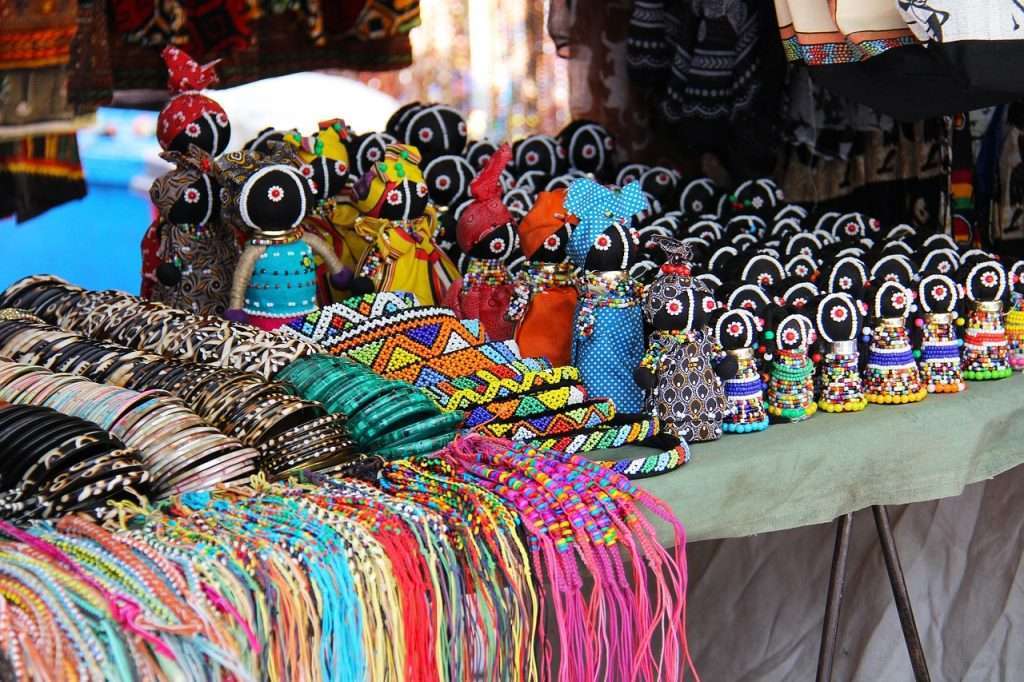 The Victoria Street Market is made up of small shops where traders sell a unique and vast range of gifts, décor, and souvenirs from South Africa. It stocks products including African artwork, Indian spices, seafood, bags, brassware, and traditional clothes.
It is situated on the corner of Queen and Victoria Streets, close to some of the best accommodations in Durban, It is the perfect place to pick up some great African souvenirs to take home, and no visit to Durban is complete without a stop here.
How to get there? : I recommend that you self-drive from your accommodation or take a cab. That will be safer, and I will not suggest you use public transportation unless you are very familiar with the city.
02) Golden Mile Durban
Durban's famous golden mile offers the best range of swimming and beach options as well as the greatest restaurants and more interesting activities.
It's a great place for a morning or night walk or runs for everyone. and one of its most popular attractions on the Golden Mile. It is a lengthy beach area that stretches for around 3.7 miles (5.95 km). and you may go for a stroll or run.
It is one of the main and most exciting tourist attractions in the Durban area. The wide stretch of golden sands is artificially separated by various piers where you can walk through to enjoy the Indian Ocean's warm waters and subtropical sunlight.
Is Durban Golden Mile Safe? : Despite the fact that Durban is a violent city sometimes, the regions along the shore are secure. Apart from being well-lit, the beach strip is routinely visited by police officers and security guards, and there are CCTV cameras. Because this city has impoverished parts, it is not unusual to hear of muggings and armed robberies.
But keep your eyes alert at all times. We never know since criminals are always surrounding us anytime we go someplace.
03) Moses Mabhida Stadium
The Moses Mabhida Stadium is distinguished by its arch, which makes it an engineering marvel as well as an ideal location for adventure sports and adrenaline-pumping events (such as the Big Rush Big Swing but Permanently closed, where adrenaline junkies swing from a frightening height of 80 meters above the earth).
Durban is recognized as the nicest and friendliest city in the world! yet we have yet to enjoy half of the amazing things that are available to us on a daily basis!
CHECK OUT HERE
04) Florida Road Durban
If you plan a vacation to Durban and do not visit this location, you will have nothing to tell your friends and family about your trip. Florida road is one of the best places you should visit when you are around Durban,
Florida Road has a reputation as one of Durban's trendiest streets and top-night spots. The 2km long road is filled with restaurants, cafés, pubs, clubs, and art galleries.
is Florida road Durban safe: Ensure Security welcomes Florida Road Urban Improvement Precinct (FRUIP) as the new security provider tasked with keeping Florida Road safe and secure. But you must still keep yourself secure.
Criminals are constantly present. We don't know who they are, but they know where they want to go, so be wary no matter where you are on the globe
05) Umhlanga
The gorgeous beaches and colorful atmosphere lure visitors to Umhlanga. The fashionable KwaZulu-Natal neighborhood (a 20-minute drive from Durban) offers an exceptional assortment of fascinating retail spots, a variety of contemporary cafes, a gorgeous beach, stunning green areas, and entertaining activities. and that is making this location the best place to visit in Durban,
Why visit and stay in Umhlanga? : To begin with, Umhlanga is wonderfully located on South Africa's east coast, just north of the busy port city of Durban.
It's about a ten-minute drive from King Shaka International Airport. It boasts the best South African accommodation, with great self-catering flats, luxury hotels, lodges, and B&Bs overlooking the warm seas of the Indian Ocean. Its stunning shoreline draws travelers from all over the world.
Umhlanga facts: Because Umhlanga is a growth hotspot in KwaZulu-Natal, homes in the area offer high investment potential. The town is one of the most attractive residential regions in and around Durban, providing residents with the ease of city living while still providing the atmosphere and lifestyle of a beach resort.
06) Durban Beach
Is Durban safe to walk around.?: You don't want to go through the city center, so head to Ushaka and spend the day along the waterfront.
Visit the Aquarium, snorkel in the Aquarium snorkel pool, shop in Ushaka, rent bikes and ride the golden mile promenade, enjoy the beach, swim, rent canoes, and learn to surf.
There are lots to do and it is about a 5-minute taxi drive from the boat terminal. One can take a Ricksha bus tour of the city or visit Phezulu Safari, which is about 20 minutes out of the city. the beach area is the Best Places To Visit In Durban